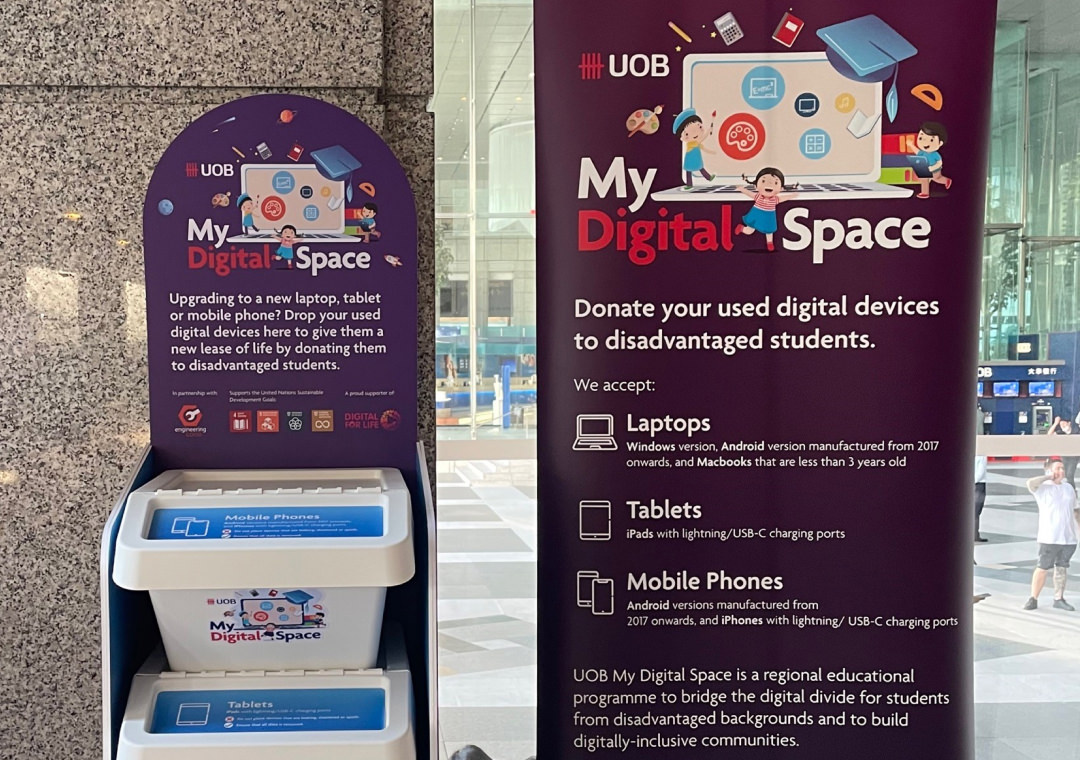 In Singapore this year, we rallied deeper involvement from within the Bank to collect used yet functional digital devices. Through two methods of collection, we decommissioned existing UOB-owned laptops, and encouraged the donation of used personal laptops, tablets and smart phones from employees. All collected digital devices were then sent to Engineering Good - a non-profit organisation that refurbishes used digital devices before being donated to children in need through various social service agencies across Singapore. All costs of any refurbishments required was also sponsored by UOB.

Offering both social and environmental impact, this refurbishment strategy provides children beneficiaries with access to learning from home, while giving used devices a new lease of life and reducing the amount of e-waste to landfills.

Across the region in 2022, we distributed more than 1,200 digital devices, impacting more than 7,000 youths across the region, with the provision of digital literacy workshops as well.