"A work of art that did not begin in emotions is not art."

- Paul Cézanne
UOB Art Gallery, Singapore
Amid the hustle and bustle of Singapore's Central Business District, the gallery provides a creative enclave for you to appreciate artworks from the UOB Art Collection.
UOB Art Gallery: 80 Raffles Place, UOB Plaza 1, Ground Floor, Singapore 048624
Infinite Oneness
A Solo Exhibition by Wong Tze Chau
Top Winner of 2019 UOB Painting of the Year (Singapore),
Established Artist Category

From now till 30 October 2020
UOB Art Gallery, 80 Raffles Place, UOB Plaza 1, Ground Floor

The universe is a manifestation of infinite forms. At a macro level, there is one universal force that unites everything and at a micro level, every being is made up of atoms which are essentially the same. A Greek sculpture that fell from a pedestal and broke into thousands of pieces, eventually returned to the smallest particles. A human hand that is holding a paintbrush today might be made up of one of the particles from the ancient Greece. The ancient concept of oneness has always been fascinating to Mr Wong. All beings are connected through interdependence. Stripping off the masks and forms, we will find the same core hidden within. The concept of yin and yang evolves from oneness and the universe would return to its origin. Words are symbols of different cultures. Mr Wong uses dots to form words in different languages to create a bridge between the different realms. He believes there could be harmony in this increasingly divided world if we could see beyond our differences.

UOB is the organiser and sponsor of Infinite Oneness.
Artworks for Sale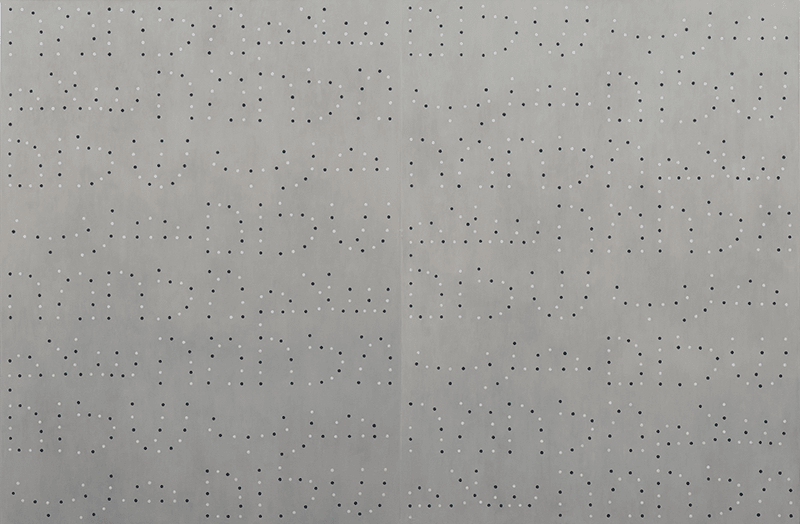 Winning Artwork
War and Peace
2019 UOB Painting of the Year (Singapore),
Gold Award, Established Artist Category

War and Peace explores the intrinsic beauty of calligraphy and the potential of language in contemporary art.

As a metaphor for the "Oneness of Being", War and Peace presents the recurring and almost binary themes of darkness and light that often define humanity. While the Arabic and Hebrew text stand out in contrast, they are also meant to stand for their shared qualities such as the similarity in sounds of the word 'Peace': salam inArabic, shalom in Hebrew.

حرب war in Arabic
מִלחָמָה war in Hebrew
سلام peace in Arabic
שלום peace in Hebrew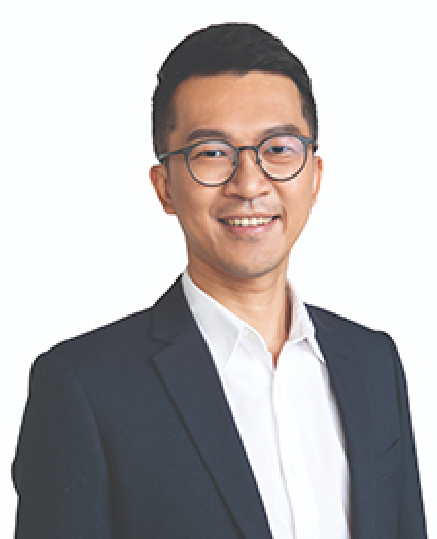 Wong Tze Chau
Mr Wong draws inspiration from the German poet and philosopher, Friedrich Schiller. He strongly believes in the transformative power of arts. Since 2011, he has participated in group exhibitions locally and internationally, and held his first solo exhibition in 2018. He hopes to create artworks that are both visually appealing and thought provoking.
Email:
freedommodeerf@gmail.com
Mobile:
+65 9455 7993