UOB has launched a virtual art gallery in the metaverse, becoming the first bank in Asia to reach art enthusiasts through the decentralised virtual reality platform.
Named
SkyArtverse by UOB
, the futuristic gallery is built on a land parcel in Decentraland, one of the most active metaverse, is an immersive art theme park featuring the 37 winning artworks from the 2022 UOB Painting of the Year competition.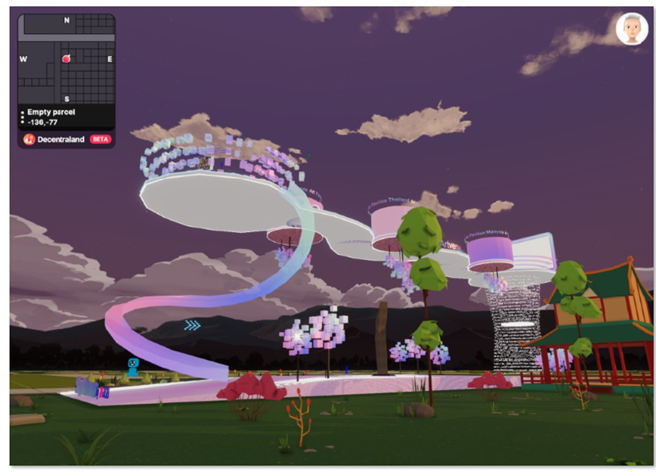 By showcasing 2022's winning artworks in the metaverse, UOB hopes to present a differentiated virtual experience in art appreciation, broaden our engagement with audiences and provide new opportunities for UOB Painting of the Year artists to share their works globally.
Guide to visit SkyArtverse by UOB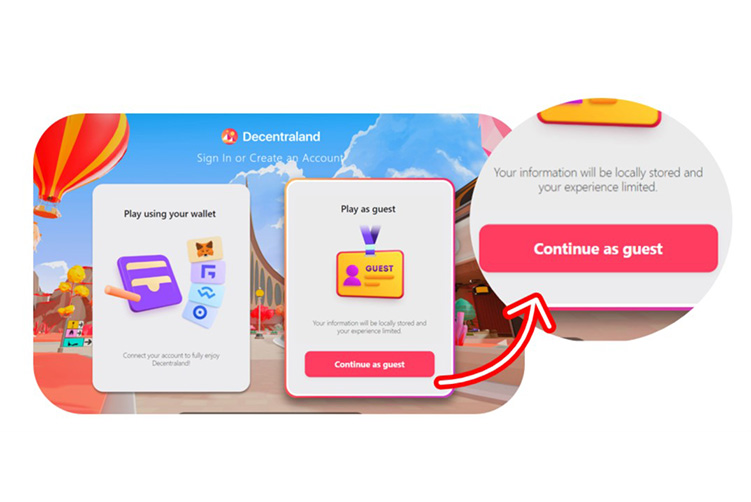 Please click the direct URL here.


You will be directed to the page below. You can either connect your personal digital wallet (if you already have one) OR sign in as a guest. If you are connecting your personal digital wallet, please skip to Step 6. Otherwise, please continue with Step 3.
FAQs to Navigate Decentraland


Navigating in Decentraland through your avatar
Direct your view using the mouse
Press V to switch between 1st and 3rd person views
Move through the space using W-A-S-D keys or the arrows
Click the spacebar to jump
You can begin speaking to other users via the easy-to-use chat function available in the space or simply by pressing T and speaking through your microphone.
Q: How can I navigate myself on the map?
Q: What is Genesis Plaza?
Q: Can I log in from multiple computers?