UOB Art x Wellness Trail highlights

Experience art and wellness by the river, presented by UOB
Discover an enclave of Southeast Asian art and wellness activities nestled in the heart of Singapore's Central Business District.
UOB Art x Wellness Trail
Start your walk from the UOB Art Gallery at UOB Plaza 1, Ground Floor. Visit two art exhibitions:
Randomness
, a solo exhibition by Lester Lee – three-time award winner of the UOB Painting of the Year (Singapore) competition – as well as the
Scenes of Singapore Showcase
. Strike a pose with sculptures,
Vitalità
by Anna Chiara Spellini,
Homage To Newton
by Salvador Dali, and
Bird
by Fernando Botero. A couple of steps away, join the activities hosted at the UOB Wellness Zone.
Continue towards National Gallery Singapore, Pan Pacific Singapore and PARKROYAL COLLECTION Marina Bay, where more delightful art and wellness offers await.
Download the map
Activities at UOB Plaza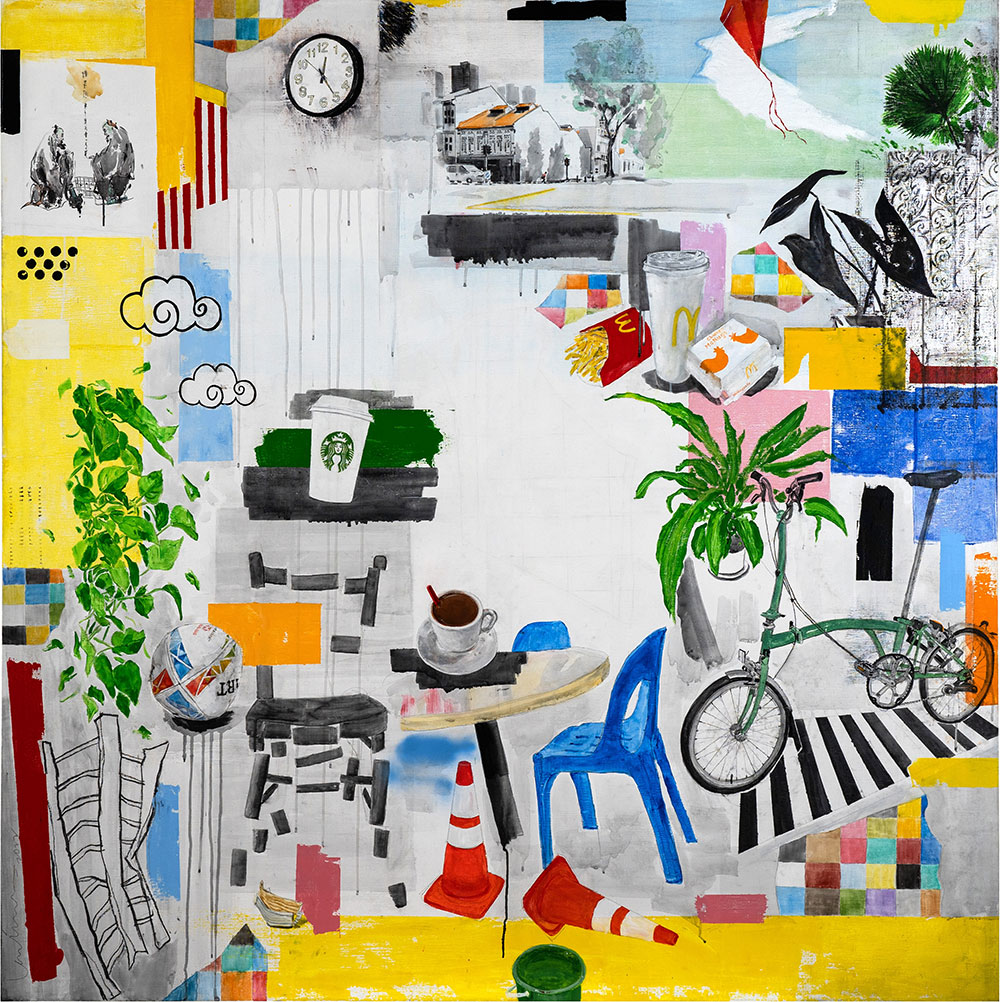 Appreciate Southeast Asian art
Heighten your senses at the UOB Art Gallery with artworks by Lester Lee, a three-time award winner of the UOB Painting of the Year (Singapore) competition, as well as by emerging Southeast Asian artists. The art pieces are housed within two exhibitions at UOB Plaza 1, Ground Floor:
Randomness
, a solo exhibition by Lester Lee and the
Scenes of Singapore Showcase
.
Opens daily from 9am-6pm.
Find out more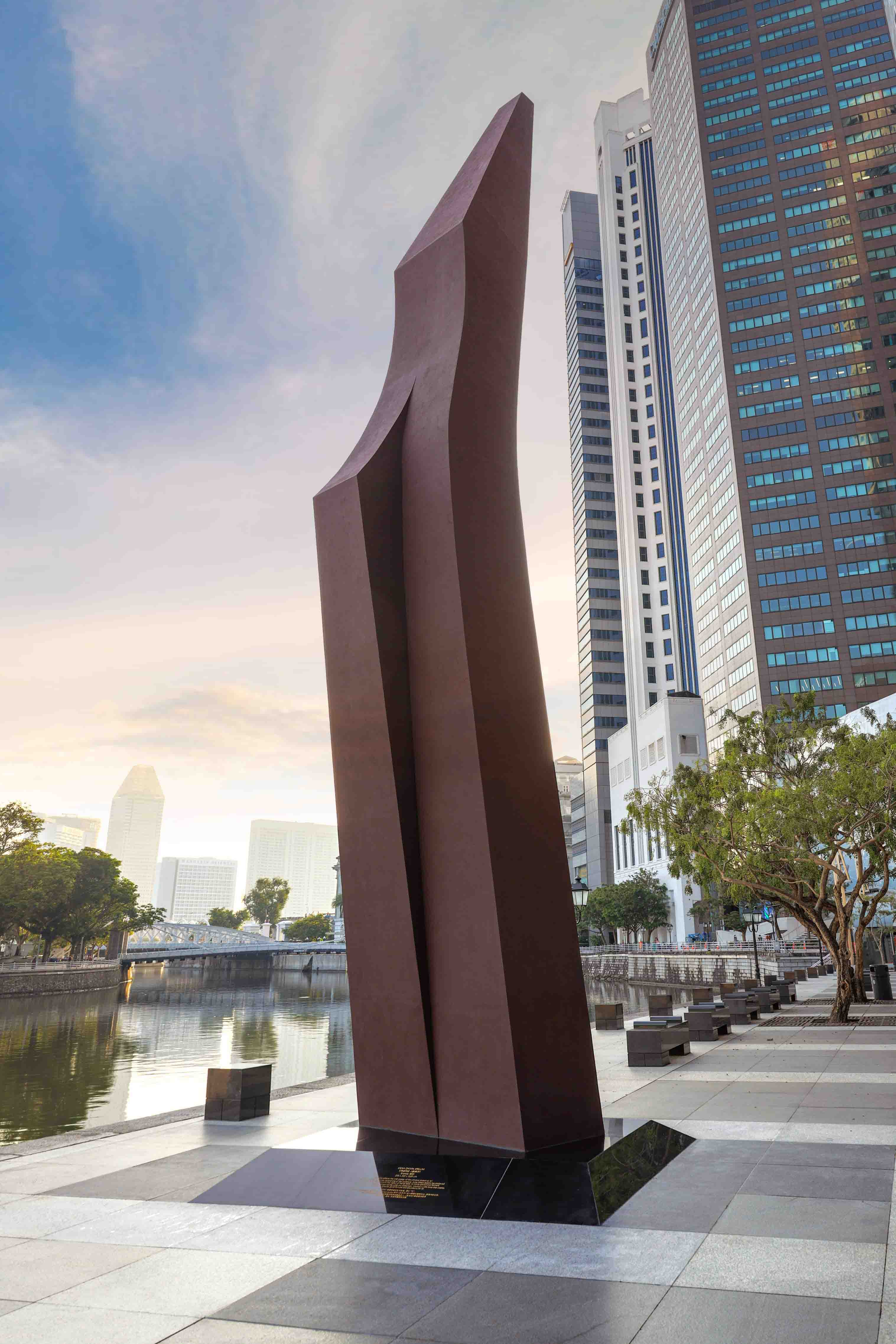 Take a selfie with art installations by acclaimed artists
Vitalità
Anna Chiara Spellini
UOB Plaza, along Singapore River
Vitalità
reflects the vital energy of the universe known as
'qi'
. Embodying the
'qi'
in her visceral line of this sculpture, Anna Chiara Spellini has endowed the form of
Vitalità
with the vigour of being ready to move upward and forward. Commissioned by UOB, and part of the UOB Art Collection,
Vitalità
is a life force that creates newness, growth, good fortune and abundance for all.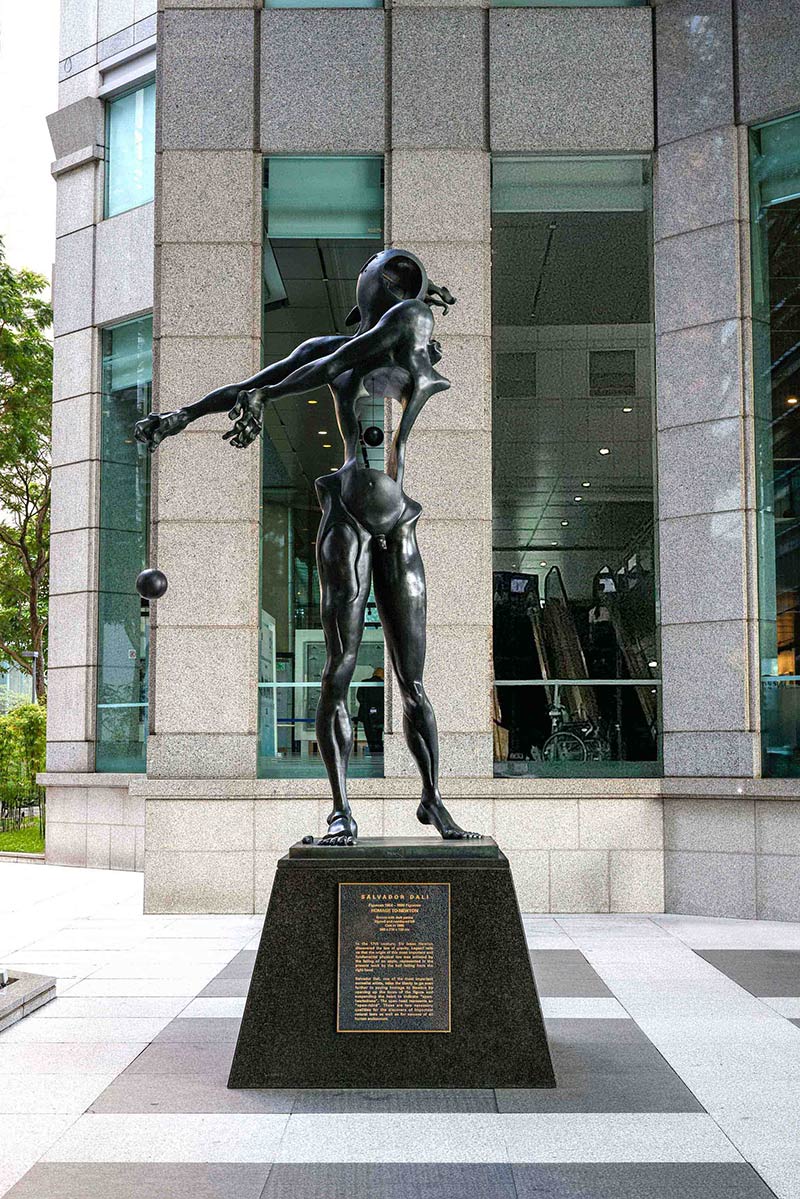 Homage To Newton
Salvador Dali
UOB Plaza Atrium
In the 17
th
century, Sir Isaac Newton discovered the law of gravity. Legend tells us that the origin of this most important and fundamental physical law was initiated by the falling of an apple, represented in the present work by the ball falling from the right hand.
Salvador Dali, one of the most important surrealist artists, takes the liberty to go even further in paying
Homage To Newton
by opening up the torso of the figure and suspending the heart to indicate "open-heartedness". The open head represents an "open-mind". These are two necessary qualities for the discovery of important natural laws as well as for success of all human endeavours.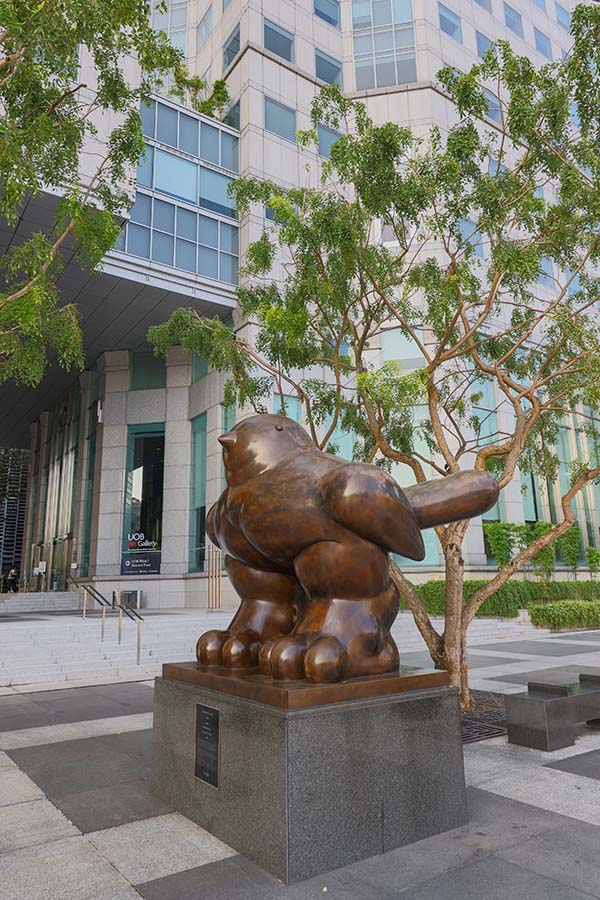 Bird
Fernando Botero
UOB Plaza, along Singapore River
The bird is traditionally associated with peace and serenity. This three-dimensional
Bird
by Botero also signifies the joy of living and the power of optimism.
Botero's sculpture allows one the pleasure of caressing reality. There is a sensual complicity that the artist has with his creation which is shared with the public.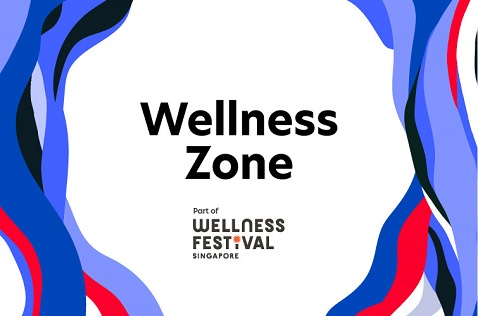 Step into the UOB Wellness Zone this June

Join us for two days of fun and experience the UOB Wellness Zone right in the heart of the CBD. For the first time ever, UOB brings you a festival that is packed with a rich selection of wellness experiences, to help you discover and achieve holistic wellness.

Immerse in a range of activities, each focused on various aspects of your wellness journey, plus get tips on how you can improve your physical, mental, emotional and financial well-being.

Also, calling all art enthusiasts! A series of art activities, jointly organised by UOB and the National Arts Council, will offer you a chance to explore and appreciate art in a meaningful way.

Tuesday and Wednesday, 27 and 28 June 2023
UOB Plaza Atrium, 80 Raffles Place, Singapore 048624

This event has ended. Thank you for your interest.
Activities at National Gallery Singapore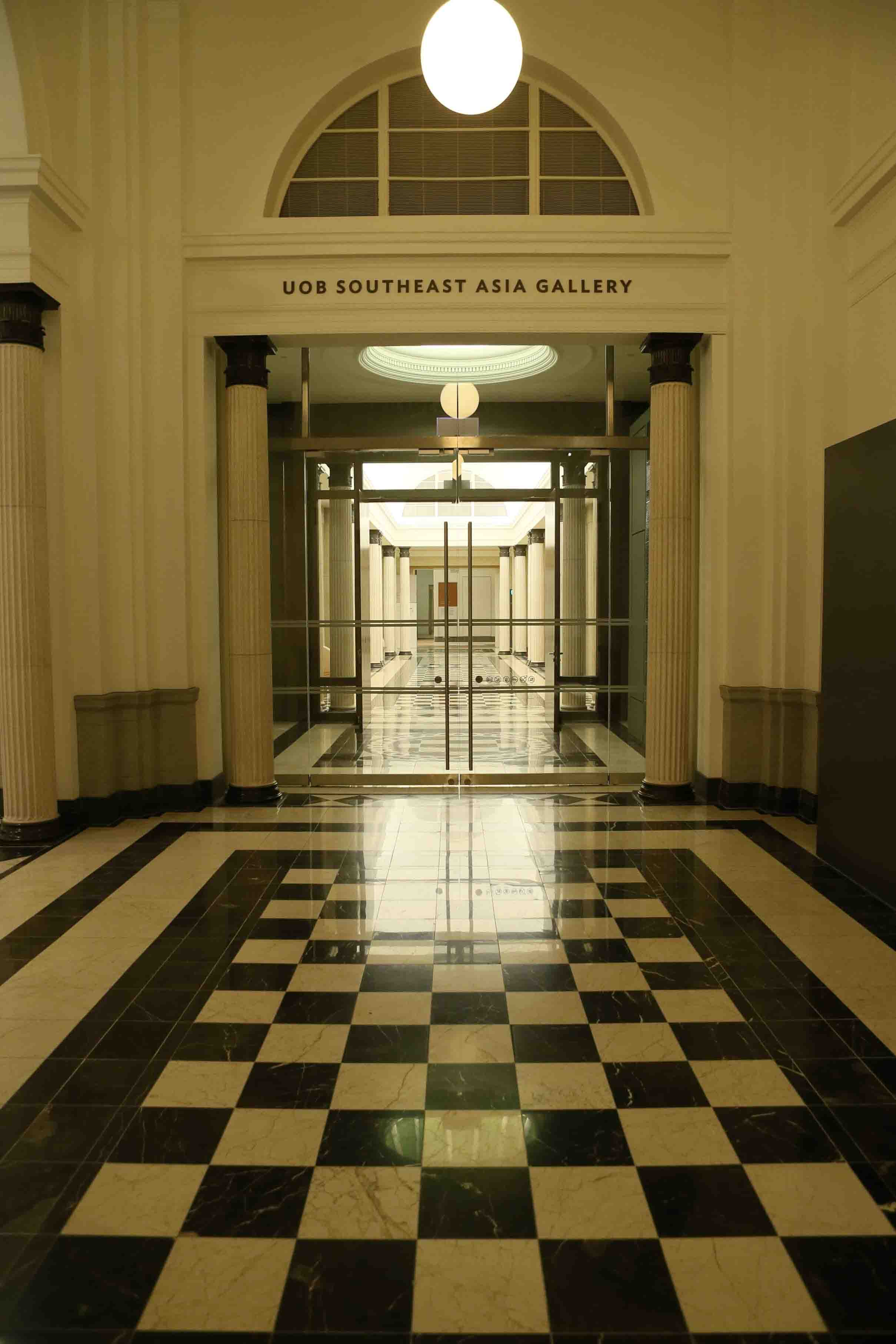 Sign up for free guided tours of the UOB Southeast Asia Gallery
Register at the Visitor Services Counter at the Padang Atrium, Level 1, 30 minutes before each tour starts.
Guided tours of the UOB Southeast Asia Gallery start on Thursday-Sunday 3.30pm (English), and Saturday-Sunday 3pm (Mandarin).
UOB Southeast Asia Gallery, Supreme Court Wing, Level 3–5, National Gallery Singapore
Find out more