Building and Deepening Long-term Relationships /
Fostering Employee Pride through Care, Growth and Trust
Fostering Employee Pride through Care, Growth and Trust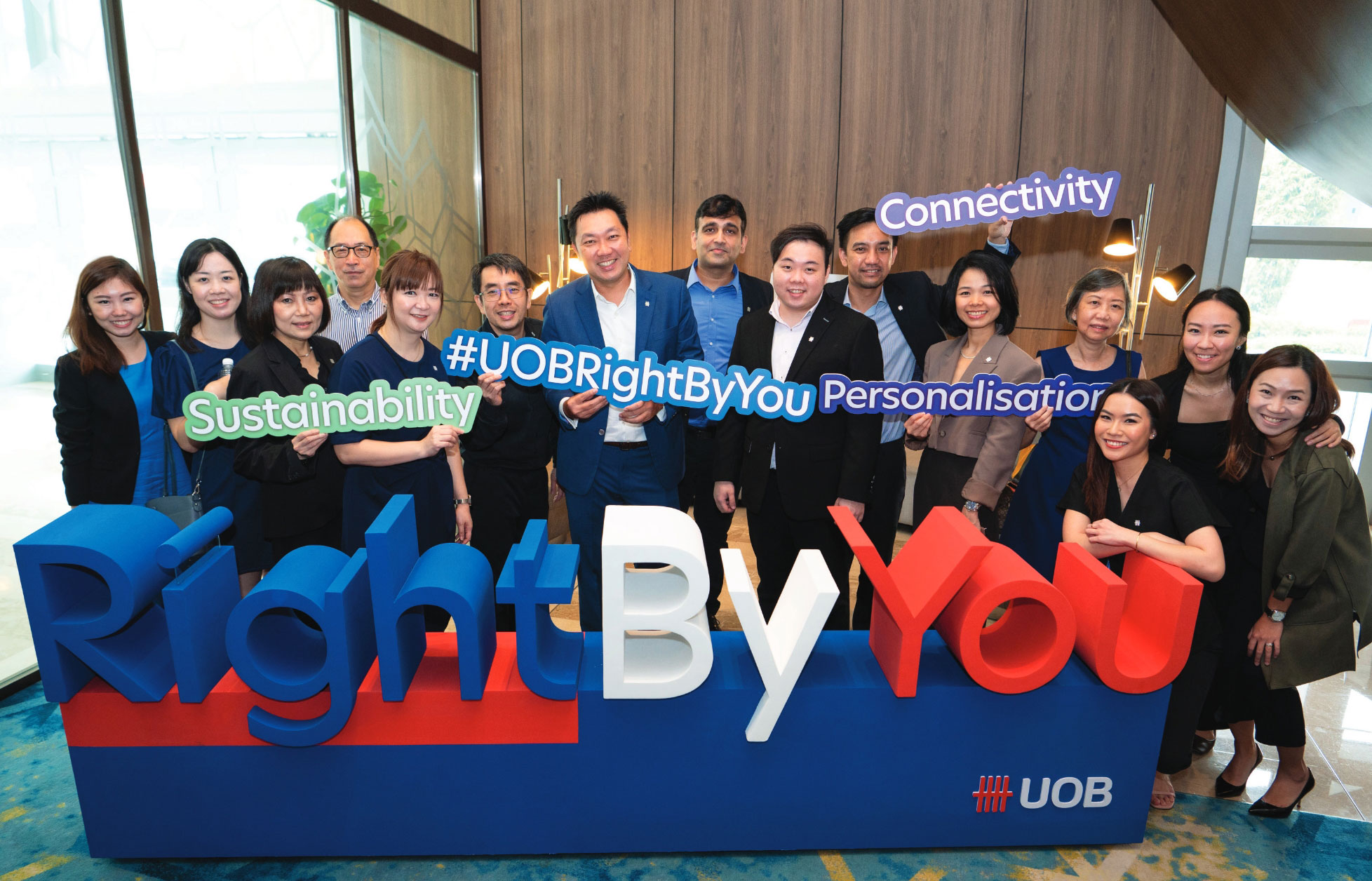 "Ultimately, my vision is to build a culture and mindset that is progressive, anchored on our values. We want to grow our own timber and attract people who believe in our Purpose and our Promise. We want to build on our legacy to create value for our stakeholders, for generations to come."
Mr Wee Ee Cheong
Deputy Chairman and CEO, UOB
At UOB, our people are not only our greatest asset but are also cared for as valued members of our family. Our people philosophy centres on three key pillars: 
Care
We care for your
well-being
We treat each other like family
Growth
We develop you personally and professionally
We help our people to realise their potential
Trust
We empower you to make
a positive difference
Trust is at the core of all we do
To this end, our high-performing, family-friendly culture is anchored on our time-tested values of Honour, Enterprise, Unity and Commitment. Our values guide our decisions and actions as we aim to do what is right for our stakeholders, always.

We invest in the well-being of our workforce and focus on creating an environment where each employee is engaged and empowered to make a difference. 
Our workforce at a glance
Our workforce has grown through the acquisition of Citigroup employees in Malaysia and Thailand and our talent expansion plans in sales and service, compliance, as well as technology. We augmented our hiring capacity and have onboarded more than 3,300 employees in 2022 to support our planned growth. 
Total headcount
28,659
+17.7% year-on-year 
Median length of service
5.7 
years
Voluntary attrition rate 
17.7%
Voluntary attrition rate of high performers
7.1%
Strengthening our Purpose-driven, Values-based culture

Caring for the well-being of our people
Trusting and empowering our people to give their best