Balancing Growth with Stability for the Long Term
/
Chairman's Statement
Chairman's Statement
"… the Board and Management examined the Group's progress against its business plan and transformation initiatives. A key outcome of the review was a sharpened focus on building capabilities to support three key growth drivers in the region, namely connectivity, personalisation and sustainability."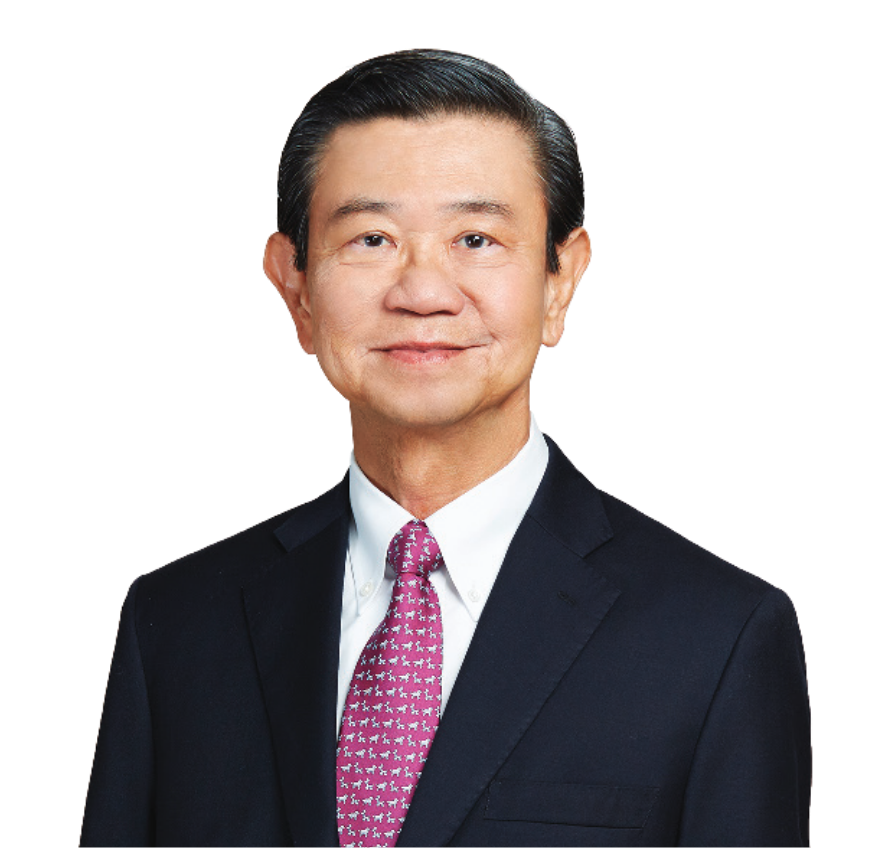 The reopening of economies brought hope to many in 2022. But external headwinds continued to gather strength in a deglobalising world.
 
Geopolitical tensions worsened, stalling supply chains and resulting in volatile commodity prices. In particular, the ongoing Russia-Ukraine war and US-China tensions have fuelled global economic insecurity. Food and energy prices soared, driving inflation. These pressures, combined with interest rates hitting a 15-year high and tightened financial conditions, have increased concerns of a recession in the near-term, especially in developed markets. 
‍
However, our part of the world has remained resilient. ASEAN has experienced strong post-pandemic growth and foreign direct investment. Shifting supply chains have also favoured the region. As borders open and travel returns, consumption is picking up. ASEAN is well-positioned for growth, especially with China's reopening of borders in early 2023.
‍
Navigating these opportunities, challenges and ongoing uncertainty, UOB achieved a record high core net profit of $4.8 billion, up 18 per cent. Including one-off expenses relating to the acquisition of Citigroup's Malaysia and Thailand consumer businesses, net profit was also a record high at $4.6 billion. Given our robust performance, the Board recommends a final dividend of 75 cents. This takes the total dividend for 2022 to $1.35 per ordinary share.
Sharpening our strategic focus
During UOB's annual strategy review, the Board and Management examined the Group's progress against its business plan and transformation initiatives. A key outcome of the review was a sharpened focus on building capabilities to support three key growth drivers in the region, namely connectivity, personalisation and sustainability. 
‍
The Board approved the Group's sharpened Purpose and a regional brand refresh campaign, launched in September. The initiatives focus on UOB's reason for being, which is to help build the future for our customers, colleagues and community stakeholders across the region.

In scaling up our regional business, a key focus of the Board and Management in 2022 was the acquisition of Citigroup's consumer banking businesses in Indonesia, Malaysia, Thailand and Vietnam. The acquisition will double UOB's retail customer base in ASEAN, accelerating our growth by five years. The full integration will be a multi-year effort and the Board will continue to maintain clear oversight to ensure its success.
‍
The Board also guided Management on its people strategies as businesses compete in a new norm. In today's world, the market for talent is tight. Flexibility and well-being are now baseline standards. A company's purpose attracts talent and drives engagement, retention and productivity. The development of The UOB Way, our employee compact that builds belief and belonging, positions the Group well as we chart our next phase of growth.
‍
The Board resumed its first in-country retreat after more than two years of COVID 19-related restrictions. The Board and Management participated in an intensive programme of market and business line reviews and leadership dialogues in Thailand. We also celebrated the official opening of our new purpose-built building with the local team, key stakeholders and our customers. Built during the pandemic, the building symbolises our long-term commitment to Thailand and its strategic importance as a key ASEAN market.
‍
Guiding the Group to adopt a progressive and pragmatic approach to sustainability remains a central focus for the Board and Management. We achieved carbon neutrality in our operations in 2021. In 2022, we went a step further to commit to net zero carbon emissions by 2050. We have laid out net zero targets for six sectors that make up about 60 per cent of our corporate lending portfolio. 
‍
To stay abreast of other growth opportunities, the Board paid particular attention to blockchain and digital asset developments. We supported Management on key digital transformation initiatives, resulting in new services being launched across the region in 2022.  As with the adoption of any innovation and technology, we remain guided by our fiduciary duty as a long-term, trusted financial steward and continue to adhere strictly to regulatory frameworks.
Maintaining a strong risk culture
UOB's success over the last eight decades has been anchored by our values of Honour, Enterprise, Unity and Commitment, which continue to guide us.
‍
As part of maintaining a strong values-based risk culture, the Board continues to emphasise leadership and personal accountability through setting the tone from the top and reinforcing it throughout the organisation. As the pandemic entered a new phase and governments scaled back support measures, the Board and Management monitored the situation closely, paying particular attention to asset quality across the Group. We regularly stress-tested various scenarios, given the ongoing and emerging economic, political and environmental uncertainties.
Board acknowledgements
It was with deep sorrow that in July 2022, the Board shared its condolences at the passing of  Mr Alvin Yeo Khirn Hai. Mr Yeo had been an invaluable contributor to Board discussions over the last five years, sharing his practical wisdom and experience in corporate governance and risk management matters. 
‍
The Board welcomed Mr Ong Chong Tee as an independent director on 1 January 2023. He brings a wealth of experience in strategic and regulatory matters. 
‍
As we now turn our attention to the year ahead, on behalf of the Board, I would like to express our appreciation to Management and the UOB team for their efforts in 2022. The Bank's resilient set of results is the result of hard work, commitment and desire to do right by our stakeholders. We also thank our shareholders, customers, partners and the community for the trust they continue to place in UOB.
Wong Kan Seng
Chairman
February 2023