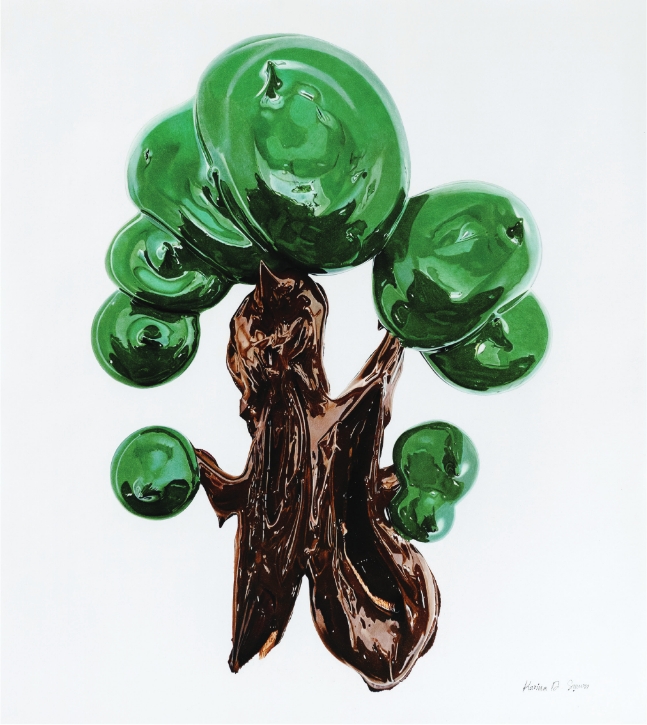 Tree
Karina Delicia Simon
Coloured pencil on paper
90 x 80 cm
Tree, a Highly Commended artwork of the 2022 UOB Painting of the Year (Singapore) competition, Established Artist Category, is the design inspiration for this year's Annual Report. The artwork is inspired by the spontaneity and playfulness of a child where the future is filled with possibilities.
‍
Using a specialised photorealistic coloured pencil technique, the artist achieved a realistic impression of a healthy tree growing tall and wide. As a bank with a strong Asian heritage and deep Southeast Asian roots, UOB is committed to our Purpose of 'Building the Future of ASEAN', and in doing Right By You as we continue to support the success of our customers. Embodying strength and resilience, the blossomed tree also reflects the sustainability impact we hope to make for the long term. 
‍
As the leading patron of the arts in Asia, UOB believes in the vital role of art in connecting communities. The UOB Painting of the Year competition, the Bank's flagship art programme now in its 41st year, is currently held across four Southeast Asian markets where UOB has a deep presence.