In the past year, skyrocketing operational costs, high inflation and rising interest rates have tested the resilience of many businesses recovering from the pandemic. Despite these challenges, SMEs and large enterprises across ASEAN and Greater China remain largely sanguine about the business environment, according to the regional findings from the UOB Business Outlook Study 2023 (SME & Large Enterprises).
Here is a snapshot of the report's findings.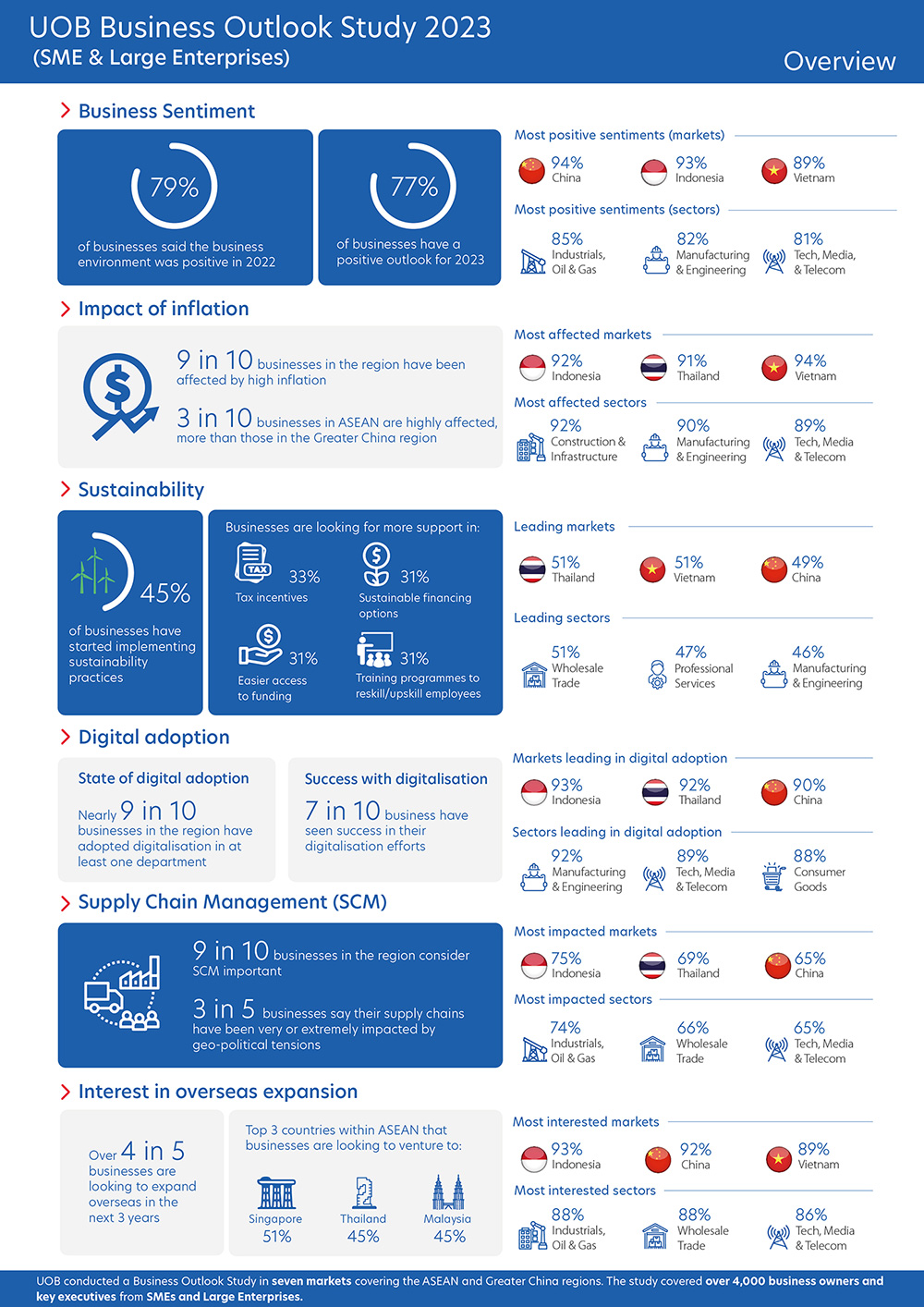 Businesses are optimistic about growth, despite cost concerns
Sentiments about the current business environment are largely positive, led by Mainland China (94 per cent), Indonesia (93 per cent), and Vietnam (89 per cent). This comes on the back of four in five businesses reporting revenue growth in 2022, versus 2021. However, challenges persist, with businesses wrestling with rising operational costs, inflation, a slowing economy, and increasing interest rates.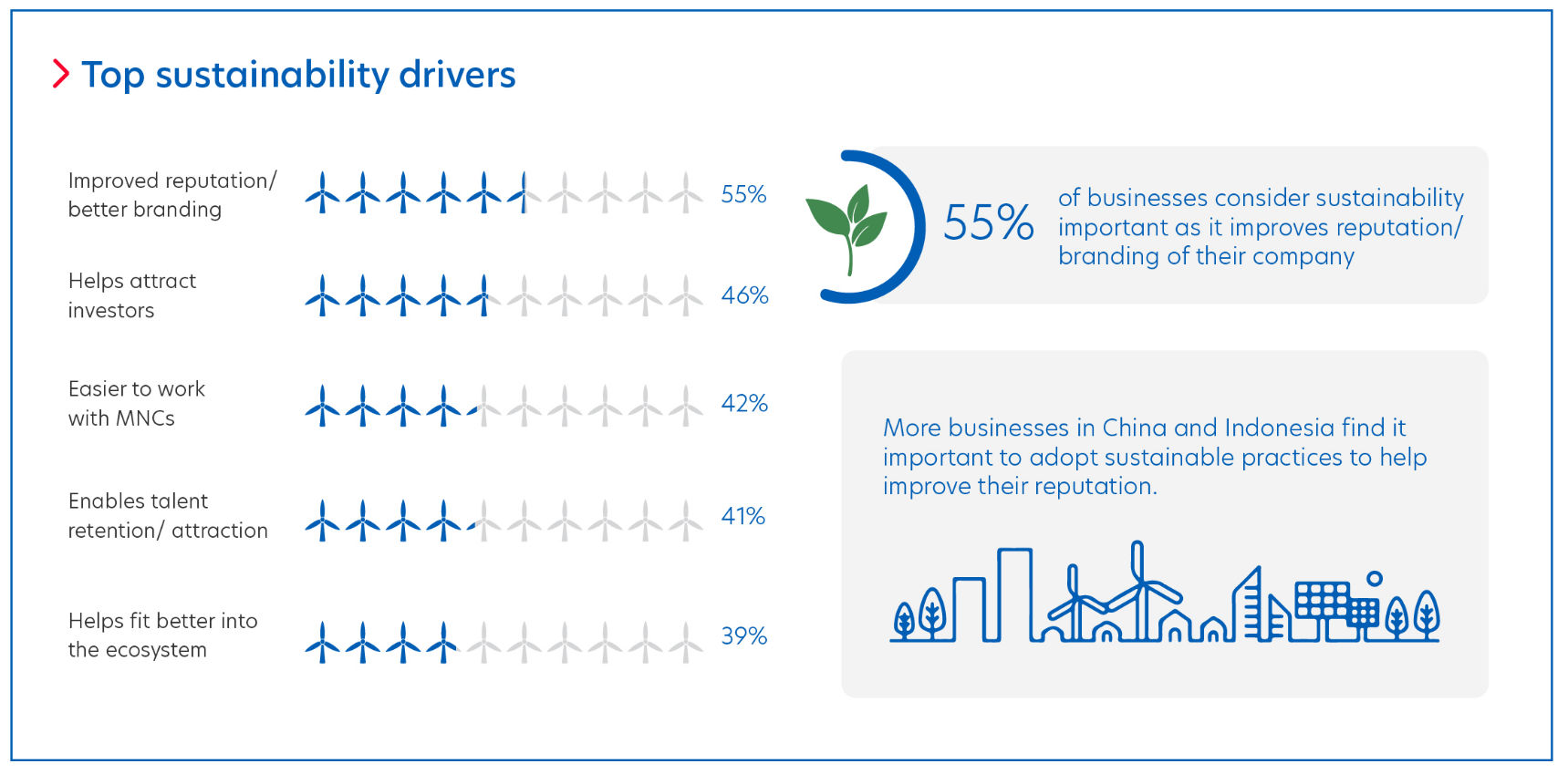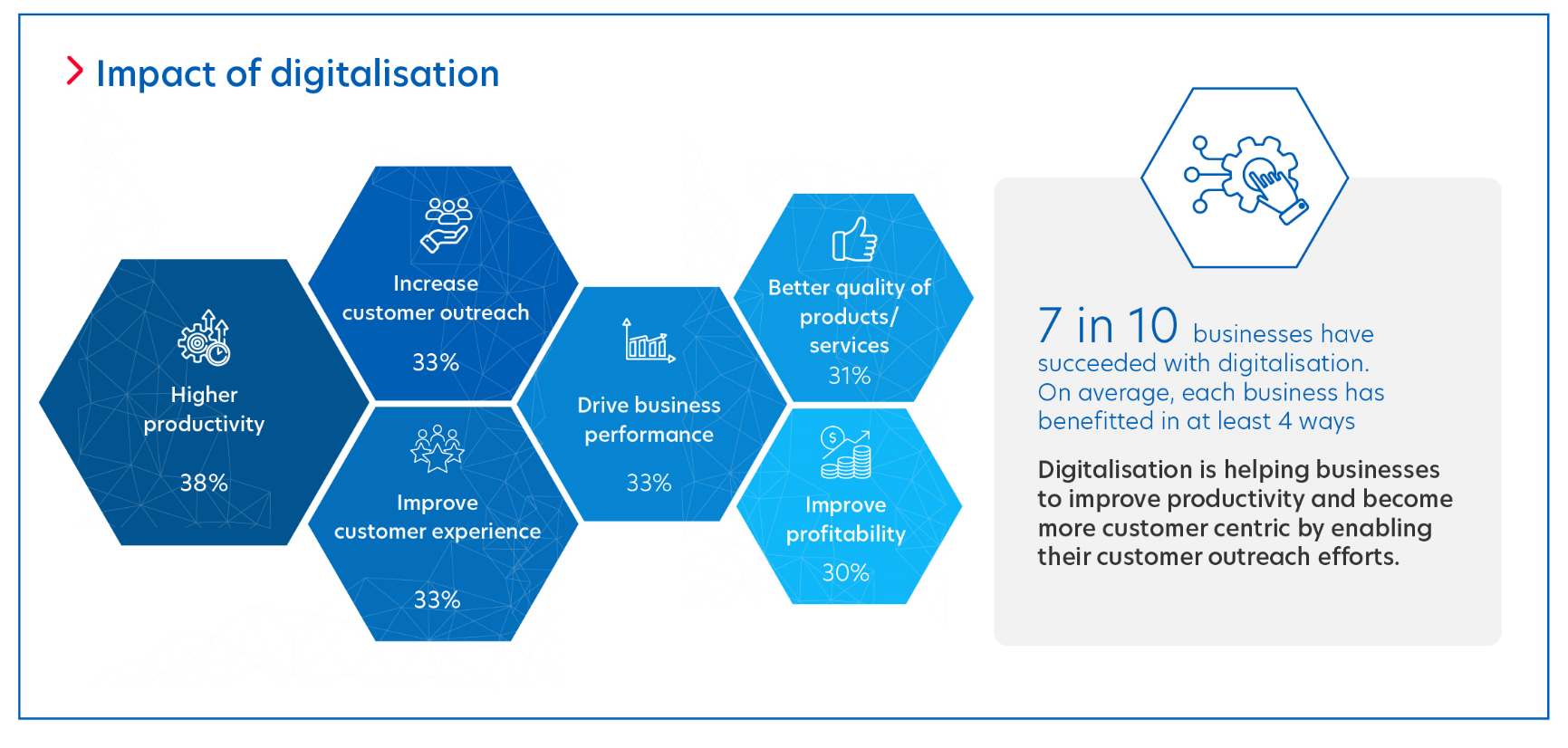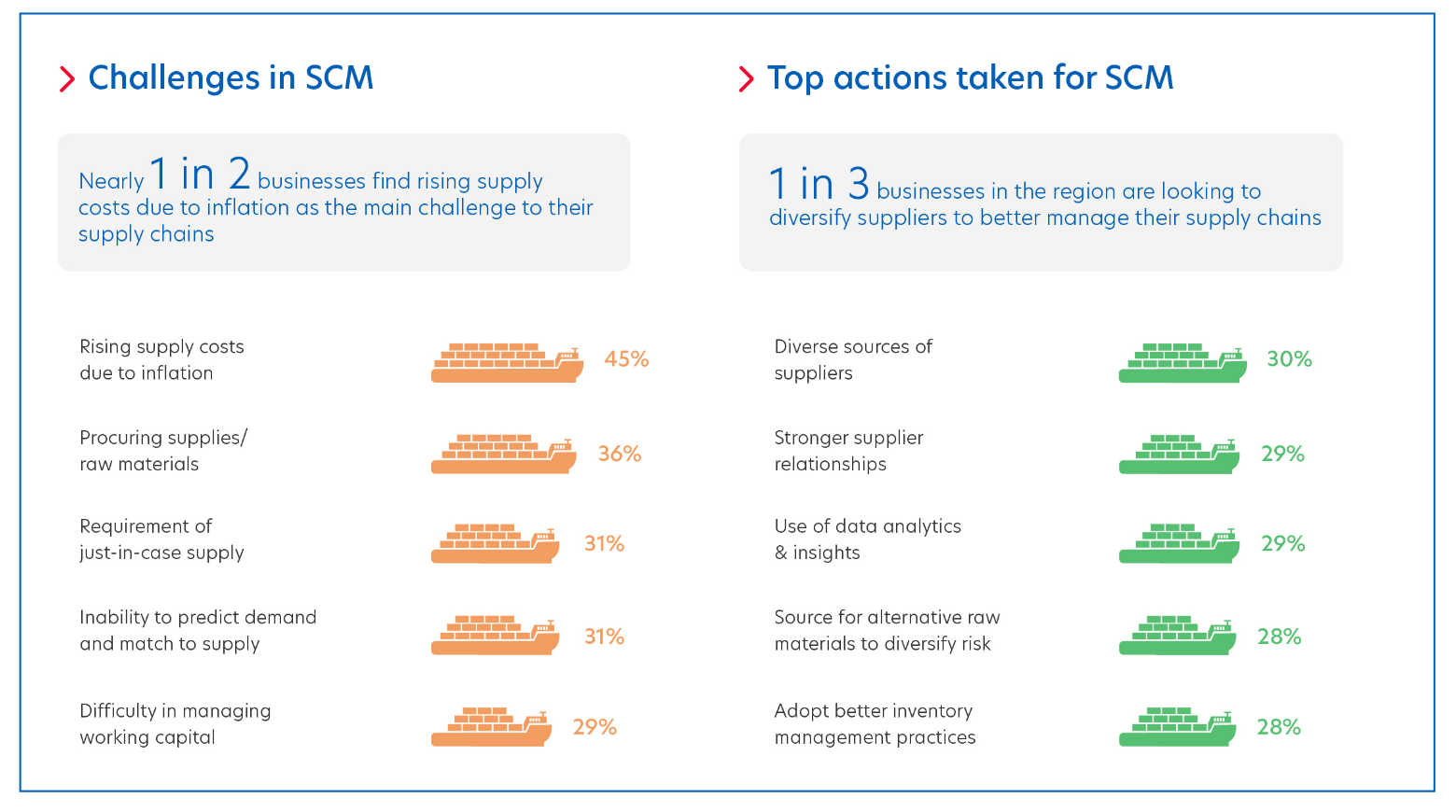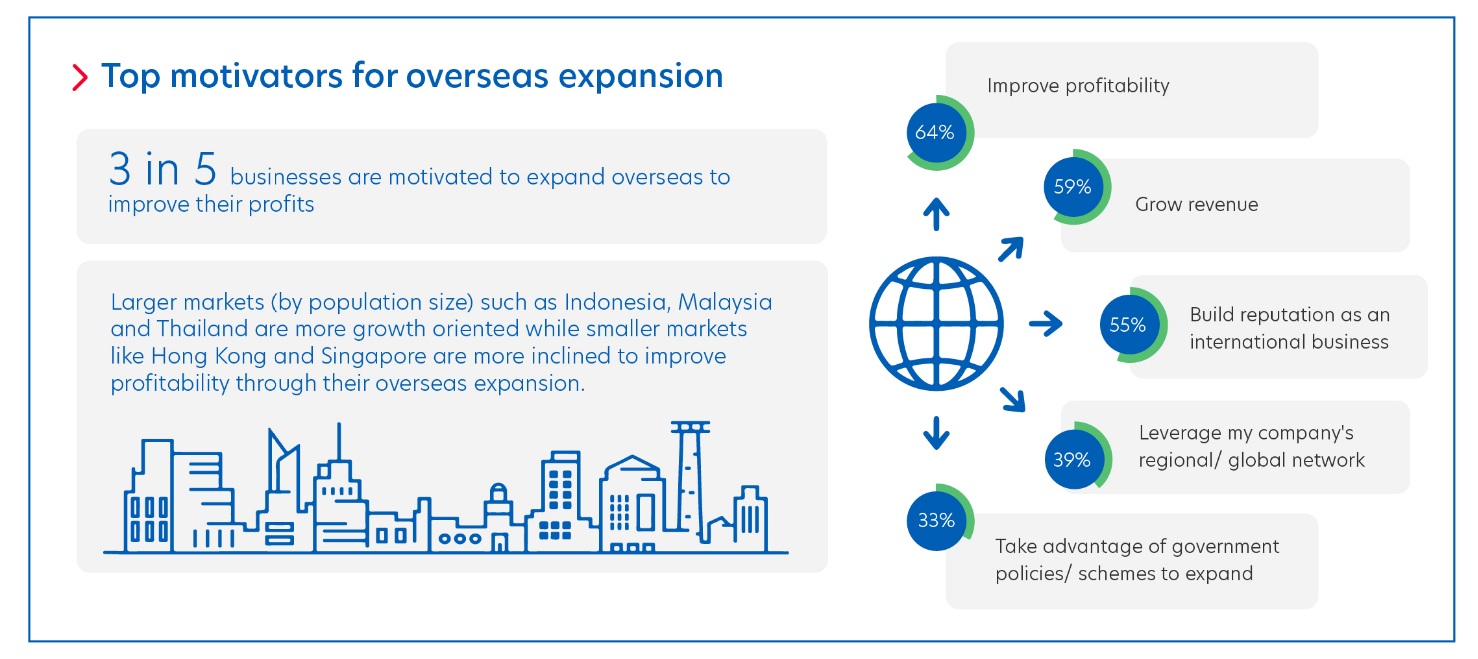 About this study
The UOB Business Outlook Study 2023 (SME & Large Enterprises) surveyed more than 4,000 business owners and key executives from various sectors across Indonesia, Malaysia, Singapore, Thailand, Vietnam, Mainland China and Hong Kong SAR. The quantitative online study – conducted between December 2022 and January 2023 – gathered insights on key themes such as:
Business sentiments and priorities
Rising inflation, its impact and mitigation
Sustainability in business
State of digital adoption
Supply chain management
Overseas expansion
Important notice and disclaimers
This article shall not be copied or relied upon by any person for whatever purpose. This article is given on a general basis without obligation and is strictly for information only. The information contained in this article is based on certain assumptions, information and conditions available as at the date of the article and may be subject to change at any time without notice. You should consult your own professional advisers about the issues discussed in this article. Nothing in this article constitutes accounting, legal, regulatory, tax or other advice. This article is not intended as an offer, recommendation, solicitation, or advice to purchase or sell any investment product, securities or instruments. Although reasonable care has been taken to ensure the accuracy and objectivity of the information contained in this article, UOB and its employees make no representation or warranty, whether express or implied, as to its accuracy, completeness and objectivity and accept no responsibility or liability for any error, inaccuracy, omission or any consequence or any loss or damage howsoever suffered by any person arising from any reliance on the views expressed and the information in this article.