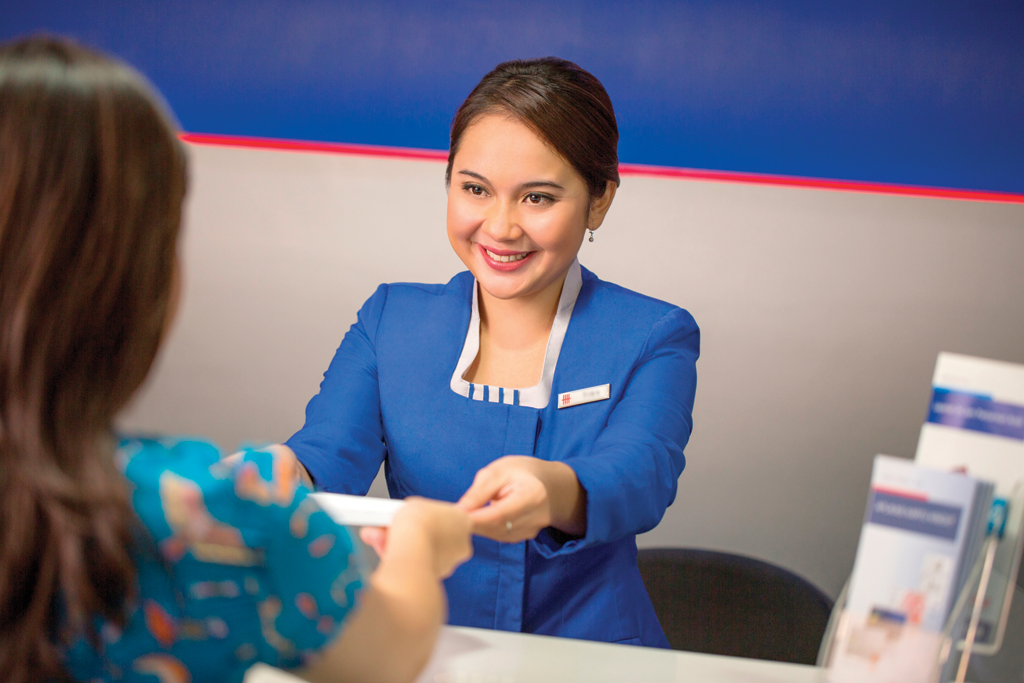 Our Approach – UOB Customer Commitments
We uphold four customer commitments which are based on the UOB values. These are embedded across the organisation in our approach whatever our roles and responsibilities are. We want to keep the customer at the front and centre in all we do, from providing operational support through to serving them face to face.
---
Treat you fairly
We ensure we maintain the highest professional and moral standards in all our dealings with our customers. We have the uncompromising discipline, clarity and bravery to do what is right for them and make every decision in their best interest.
Provide you with the right solution
We draw on our experience, insight and entrepreneurial spirit to provide our customers with solutions that help them achieve their financial ambitions. With our expertise and capabilities, we help them manage their day-to-day and future requirements, however simple or complex their needs.
Know you personally
The value we place on relationships is reflected in our desire to make every customer experience a special one. By understanding them better with every interaction, learning their preferences and knowing what matters to them, we anticipate their needs and make our products and services relevant to them.
Be there when it matters
We bring the full value of the UOB franchise into each relationship for the benefit of our customers. Our long-term approach, strength and stability enable us to stand by them in good and in bad times and to be present in their future.
---
Treating you fairly
We ensure that integrity, trust and respect – core elements of Fair Dealing – are embedded in all aspects of the customer relationship. This can be seen from how we structure our products and services, in our marketing and sales strategies, to our after-sales care.
We ensure Fair Dealing remains central to our corporate culture by:
offering products and services that are suitable for our customers;
ensuring our colleagues give quality advice and appropriate recommendations;
providing clear, relevant and timely information so that our customers can make informed financial decisions; and
dealing with feedback in an independent, effective and prompt manner.
Several internal oversight committees, including the Fair Dealing Guidelines Committee and the Product Sales Committee, review our products, services and processes to ensure we treat our customers fairly. While these committees provide formal oversight, understanding and following the Fair Dealing guidelines is the responsibility of all of us at UOB. Awareness programmes help spread the importance of the message and everyone, including senior management, must complete a Fair Dealing e-learning module every year.
We conduct Fair Dealing workshops annually with various business and support units to examine the feedback given to us by our customers. Using this insight, we identify opportunities for improvement. In 2015, 10 improvement action plans were implemented by our Customer Advocacy and Service Quality team to ensure we fulfil our Fair Dealing commitments and to enhance the customer experience.
We also have an independent review process to ensure that customer complaints and concerns are managed appropriately.
How our customers perceive the quality of our Fair Dealing processes is important to us. We seek their views through regular surveys covering all customer segments. The findings are used to improve our service standards to ensure we uphold strongly our commitment to treat our customers fairly.
---
My business philosophy is simple. You have to be honourable to yourself, you have to be honourable to your customers and you have to be honourable to your colleagues. This is especially so in the banking industry, where the confidence the customer has in you is key. Being honourable means you are not only doing what is right for today, you are doing what is right for tomorrow.
Mr Wee Ee Cheong
Deputy Chairman and CEO
---
Providing you with the right solution
At every point in addressing our customers' financial needs, whether for their personal or business matters, we look to provide them with the right solution. To be able to deliver upon this requires an unwavering focus on ensuring the products and services we provide, and how we harness technology and engage our minds all lead to making the lives of our customers better.
As an integral part of this, we hold Agile workgroups to build, to test and to pilot the products and services our customers require. This process has been complemented by our use of data analytics to help us understand and appreciate in sharp detail the needs and preferences of our customers. For example, by understanding where, when and how our customers use our ATMs, we are able to place the machines in locations that are most convenient for our customers. We have also reduced the time they spend on ATM withdrawals through the use of a single button for their most frequent withdrawal amounts.
The UOB Mighty mobile app is another example of how we provide our customers with the right solution. The UOB Mighty app enables our customers to conduct their most frequent mobile banking transactions – paying bills and transferring funds – in a few easy steps. The app's dining feature makes it possible for our customers to receive recommendations on, and make bookings at, restaurants based on their preferred cuisine and location. This feature was designed around our customers' dining habits and interests and has proven extremely popular.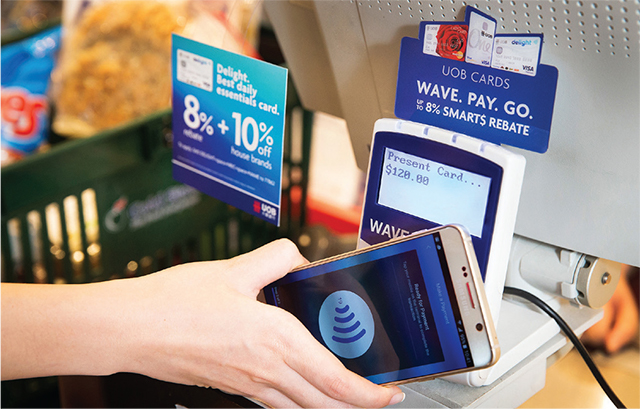 We also use digital channels to provide our customers with easy access to new services, products and promotions. Our use of social media, through the likes of WeChat and LINE in China and Thailand respectively, has seen more than three million followers of UOB's activities. This gives us a better understanding of our customers' preferences to tailor solutions to their needs.
We are making significant investments into nurturing Asia's financial technology startups through The FinLab. This joint venture aims to help develop innovative startups that are focused on creating solutions which we believe will make banking more intuitive and simpler for our customers.
Ensuring our people have the knowledge, skills and confidence to give our customers clear guidance is essential. Our core service training programme shows new hires how to make every customer experience delightful. Participants are trained to recognise our customers' different needs and expectations, as well as the importance our customers place on our going beyond the call of duty. In Singapore alone, our people dedicated more than 8,000 hours in training sessions last year to hone their craft in service excellence.
Knowing you personally
The key to knowing our customers personally is to ensure that in every interaction we have with them, we observe and listen carefully and thereafter apply our knowledge in innovative and meaningful ways to help them.
We also draw upon data analytics, behavioural economics and profiling to refine the development of our customised products and services.
In 2015, insight from consumer research and interactions was used to launch an improved UOB Personal Internet Banking service which made transactions easier and faster to use. UOB's revamped online banking service consolidated more than 80 services and grouped them into five categories so that customers could easily view their account balances and intuitively complete their transactions.
For our business clients, one of the ways in which we have anticipated their needs is through UOB's Foreign Direct Investment Advisory Unit. Our analysis of growing intra-regional investment was the basis on which we created the unit in 2011. As more clients sought to expand into new markets, we knew that to help ensure their success, a system and network of partners on the ground were necessary. This foresight has since enabled more than 700 clients to access a seamless service that has made their cross-border expansion possible.

Making banking feel consistent across every channel
As part of our omni-channel strategy, UOB offers a range of options for our customers to conduct their banking with us in person, through self-service machines, over the phone or online. We conduct extensive research and testing to ensure every touch point makes banking easy and convenient for them.
Every element of the customer experience is reviewed to ensure we meet our performance standards. These standards include minimal branch waiting times, fast service response time and high system availability.

Setting the standard for customer service
In 2015, we received 12,800 customer compliments in Singapore alone, a four per cent increase over the previous year.
UOB is also recognised at The Association of Banks in Singapore (ABS) Excellent Service Awards (EXSA). In 2015, 998 UOB employees were commended at the EXSA awards for their service excellence. UOB also received the highest number of Star Awards among the 13 participating banks and financial services institutions for the fifth year running.

We also take part in industry surveys, including the Customer Satisfaction Index of Singapore, a respected industry benchmark administered by the Singapore Workforce Development Agency and Singapore Management University. In 2015, our score of 71.6 was an improvement over the previous year and above the national average. Our Call Centre in Singapore also won seven awards at the Contact Centre Association of Singapore's annual awards ceremony held in October.
Being there when it matters
Offering the right guidance
We put our customers' interests at the heart of all we do but what they want is not always in their best interests.
For customer service officer, Toh Wee Keong, one such customer remains firmly in his mind. As did many of our customers during the year, she wanted to open a Gold Savings Account as a means to save and to invest. However, she neither understood the product nor its risks. Wee Keong reviewed her circumstances and knew the product was not suitable for her. He took the time to explain to her the product till she understood the concerns raised.
Wee Keong's focus on providing the right guidance exemplifies UOB's promise to its customers that we will do what is right for them.
---
Doing what is right isn't always easy. You have to know what you are doing before you can say that you are doing the right thing. We have to think of the customer's interests first and put aside our targets. I think it is extremely important that we deliver and we give what we promise.
Toh Wee Keong
Customer Service Officer, UOB Serangoon Gardens Branch
---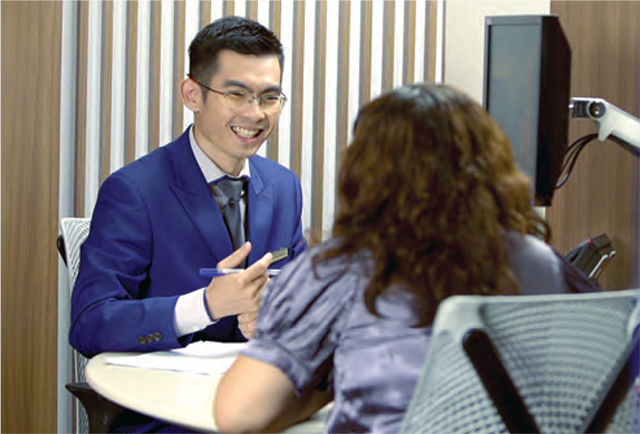 Providing clarity and insight
When it comes to growing a business, the right banking partner can make a world of difference. For Michelle Seng, Assistant Vice President, Group Transaction Banking, this means providing sound advice and a guiding hand as businesses venture into new markets.
When one of Michelle's corporate clients clinched a contract to supply products to a buyer overseas, they needed to issue a letter of credit (LC) to their supplier in China. To provide the client with more flexibility given their limited trade line, Michelle proposed a transferable LC. As this was unfamiliar to the client, Michelle painstakingly provided clear, thorough and prompt advice which gave the client the understanding and confidence to proceed in making the right financial decisions.
---
We had little experience using an LC for trade. And when we had to handle an LC of a substantial value, we were apprehensive and hesitant. We were glad we chose to use the services of UOB, primarily because we had Michelle to hold our hand. Michelle was extremely patient, highly responsive and was most helpful with her professional and objective advice.
UOB Client
---
Supporting through good and bad times
UOB is committed to seeing our customers through good and difficult times as we want them to know that they can always count on us.
Branch manager Carene Ng once managed the business banking needs of a particular client, Mr Ang Hock Chwei. When the client was having difficulty refinancing his loans with other banks, Carene offered her help and developed a refinancing solution that saw the client's business grow and expand.
---
There's no one solution for every customer. So it is very important to let the customer know that they can count on me. I am committed to help our customers find the best solution for their business needs.
Carene Ng
Branch Manager, New Bridge and Tanjong Pagar Branch
Carene is responsible and is someone whom I can rely on. We can tell her our problems and she will help us. She treats us like friends. We treat her like family.
Ang Hock Chwei
UOB Client
---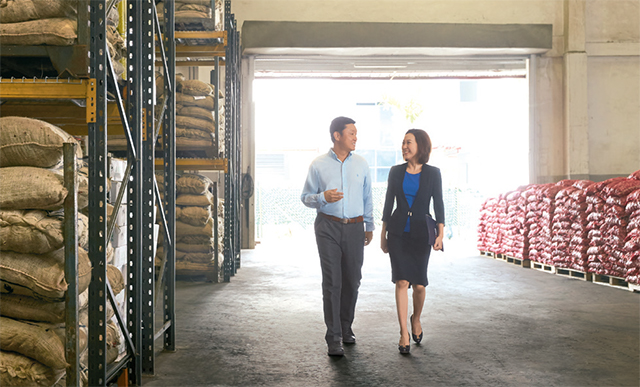 Addressing immediate and future concerns
At UOB, we believe in nurturing long-term relationships. For small businesses, this is particularly appreciated when they face challenges over time, given the nature of their businesses and as they grow and expand. One in two small businesses in Singapore maintains a banking relationship with us.
Relationship manager, Neo Jia Wei, is an example of how we take the time to understand our customer's business intimately and what the challenges and opportunities are so that we are always prepared to help them through economic cycles. Jia Wei's customer in the manufacturing industry was facing working capital issues and said he was not receiving the necessary support from other banks. Jia Wei recommended the UOB BizMoney account for the customer to address their immediate challenges. Subsequently, Jia Wei offered a trade line to help their business grow. This also helped them to negotiate better terms from their increasing number of suppliers for their expanding business.
---
Jia Wei has shown his sincerity to us, his customer. After getting our loan approval, he introduced us to a trade facility product. He has our utmost trust. Through his passion, I could see he was very keen for UOB to be our business partner. We are pleased that UOB has such responsible and loyal staff as Jia Wei. I am glad to say that I will always support UOB because of instances like this.
UOB Customer
---
Right By You
We launched a regional brand campaign to show our values-based approach to serving our customers through generations. The campaign, consisting of six advertisements and a television commercial, introduced our strapline, "Right By You".