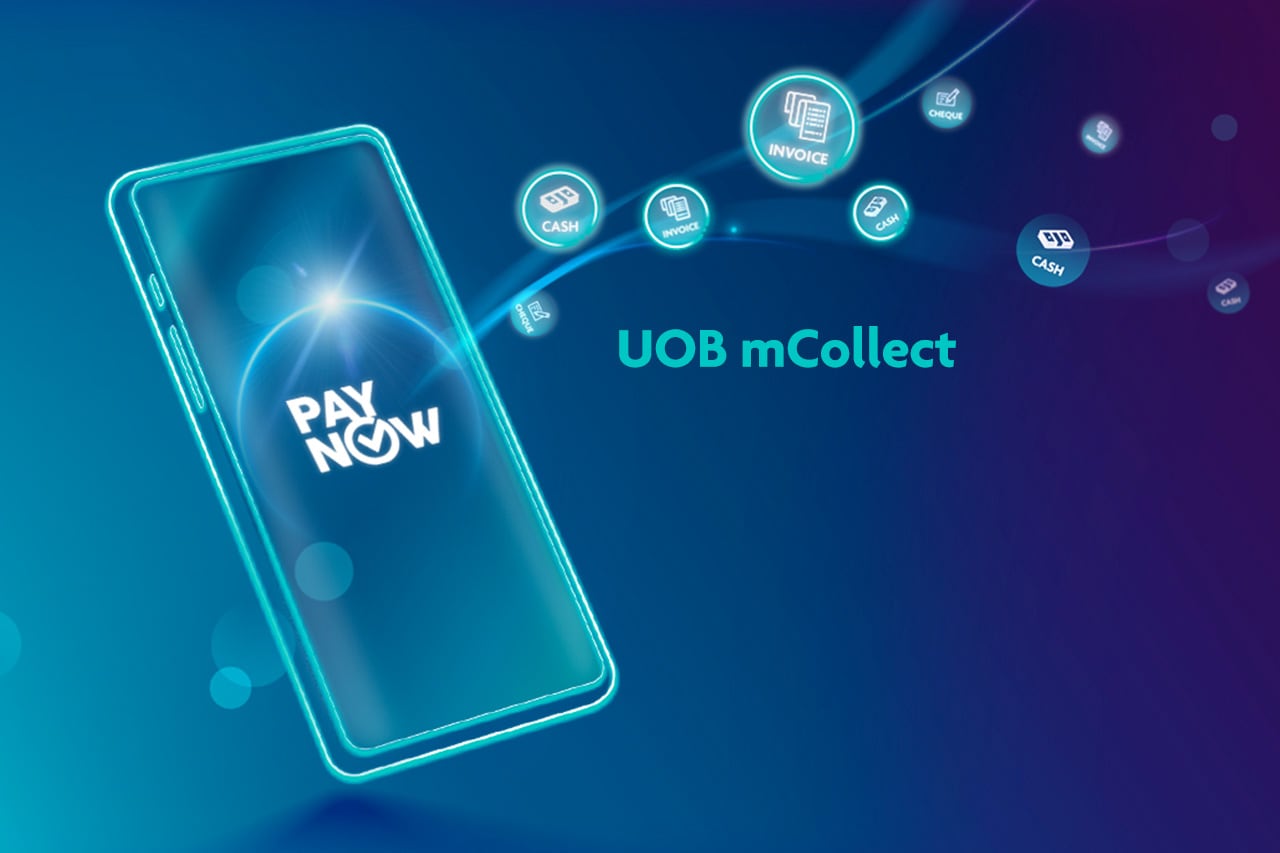 Key Takeaways
UOB mCollect is a digital collections solution that enables businesses to collect payments from their buyers via PayNow at the point of delivery.
With UOB mCollect, businesses reduce the risk inherent in handling cash while also improving cash flow and productivity.
The solution is suited for businesses such as distributors, wholesalers and mid-sized producers which offer 'cash-on-delivery' as a mode of payment.
The smell of freshly barbecued chicken wings wafts through the hawker centre. Before those chicken wings are ready for sale, a series of activities would have already taken place behind the scenes. Firstly, a poultry farmer would have sold the chickens to a processing plant for processing and packaging. The processed chicken is then sold to a distributor who delivers fresh meat to a number of eateries including the stallholder. To facilitate the process, cash, cheques and paper invoices exchange hands at every stage of the transaction. As a result of the manual and paper-based process, documents often go missing.
It's a familiar predicament for companies such as Boong Food Pte Ltd, a wholesaler specialising in the supply of poultry and other frozen products. The company used to handle more than 100 paper invoices every week as a result of the need to handle cash and cheques. This led to pain points such as:
Misplaced paper invoices
Risk of transporting cash and cheques
Time and effort involved in depositing cash and cheques
Time taken to reconcile hardcopy documents against collections manually
Human error due to manual processes
Slow payments which impact cash flow
To overcome these pain points, Boong Food decided to digitalise their collections by adopting UOB mCollect.
Going from paper to digital
UOB mCollect is a digital collections solution designed to help businesses achieve efficiency in their payments collection process. The solution is best suited for businesses such as distributors, wholesalers and mid-sized producers who rely heavily on a 'cash-on-delivery' mode of payments collections. Being cash-intensive in nature, these businesses face risks associated with handling large amounts of cash and cheques on a daily basis. UOB mCollect helps businesses to:
Save time and resources by eliminating the need to process and to print paper invoices
Optimise cash flow through instant crediting of funds into their UOB bank accounts
Minimise risks associated with the handling of cash and cheques
Reduce the resources needed for payment reconciliation
Obtain full visibility of collections made with detailed collections reports which can be generated instantly
How UOB mCollect works
Once the goods and services have been received, the seller presents the digital invoice to the buyer on a mobile device.
The buyer selects PayNow as the payment mode. A QR code will be generated and the buyer scans the QR code on the seller's mobile device to make the payment.
The payment will be credited immediately to the seller's UOB corporate account.
The seller then receives notification, enabled by UOB's application programming interface service, that the payment has been completed.
UOB mCollect reconciles payments against invoices automatically and seamlessly. The seller can also get a consolidated view of their completed collections by downloading a report at anytime
Through the use of UOB mCollect, Boong Food has saved valuable time and resources in their collections process.
Mr Steve Wong, CEO, Boong Group, said, "We make hundreds of deliveries every day. When collecting payment, which is often made by cash, our salespeople have to spend time verifying the amount and payee details and tallying the payments at the end of the day. The manual process not only creates room for human error, but also takes up valuable time and resources. With UOB mCollect, our salespeople can collect payments digitally, streamlining the collection process and reducing the time needed for each delivery. Our finance team also benefits as payments received through UOB mCollect are automatically reconciled against each invoice, reducing the time required for reconciling payments. We will continue to work closely with UOB to explore the adoption of this solution for our other businesses within the group."