VCR PLT (Malaysia): Brewing options with employees
The food and beverage industry has been hit hard by the pandemic. In March 2020, the Malaysian Government announced a Movement Control Order (MCO)—a nationwide prohibition of movement and mass assembly—that saw all non-essential services closed, with restaurants only allowed to operate takeaways and deliveries. Due to the dip in sales, many businesses struggled to lower their overheads and to preserve capital. Some considered downsizing or cutting staff costs – surely a difficult conversation to have with employees.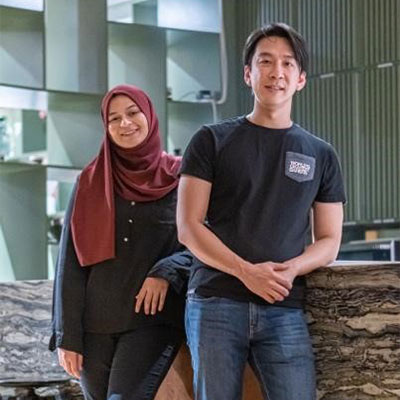 (Taken pre-COVID) Andrew Lee (right), owner of VCR PLT, pictured next to Nur Fatimah Attaullah (left), Financial Controller. Photo: VCR PLT
Andrew Lee, who owns VCR PLT and supplies specialty coffee beans and pastries to other businesses in Malaysia, was not spared when footfall to his two cafes plunged during the country's first MCO.
Faced with some tough decisions, he says that having a proper dialogue with staff on how the company is faring is important and can yield new possibilities. "From there, employers and employees can negotiate employment terms that would be more feasible for both parties in the event the COVID-19 situation gets worse," says Andrew.
The pandemic also helped spotlight the value of going digital. Following its participation in The FinLab's Jom Transform programme, VCR had implemented Dropee, a B2B e-commerce and procurement solution to streamline its wholesale coffee operations. The Dropee platform helped VCR in selling online, tracking orders, and automating its sales reports. VCR is now exploring an enterprise resource planning solution to reduce the manual tracking of inventory and to simplify its business workflow.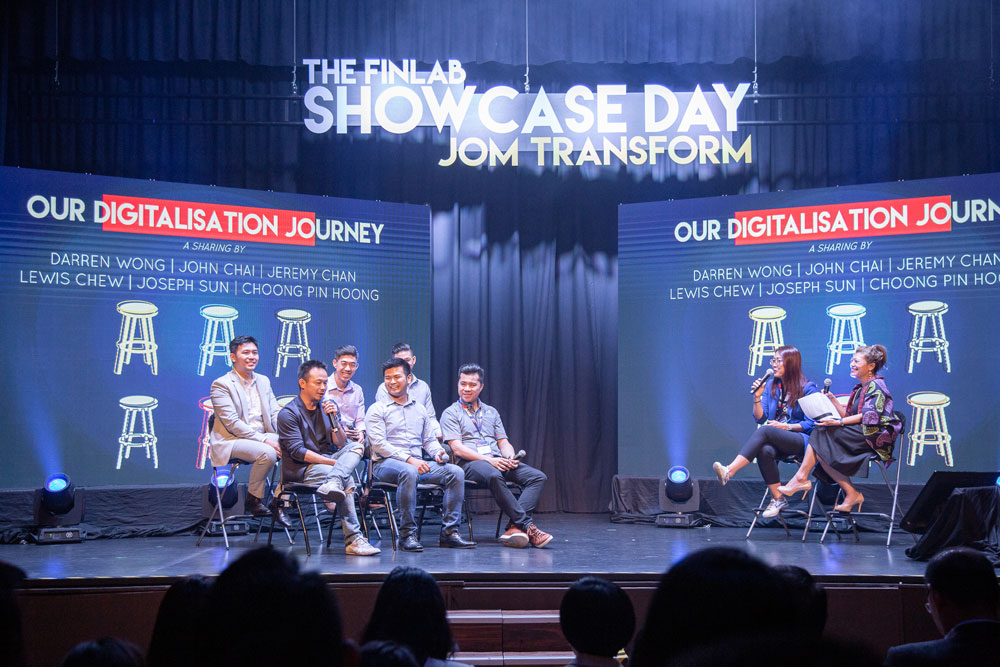 Malaysia's Jom Transform Programme Showcase Day in 2019, where selected SMEs of the programme shared about their company's digitalisation journeys. Photo: The FinLab
What business leaders need to remember is that how we respond in times of crisis sets the tone for how the business recovers post-crisis. Employees look towards their team leaders for guidance in these tentative times. The goal is to be transparent and to communicate, communicate, communicate.