Overview of FinTech funding in Singapore
Despite a tumultuous year caused by the COVID-19 pandemic, Singapore's FinTech industry saw major gains in consumer interest and investor activity in 1H2021. Here is a summary of how the first half of 2021 has been going so far for Singapore-based FinTech firms: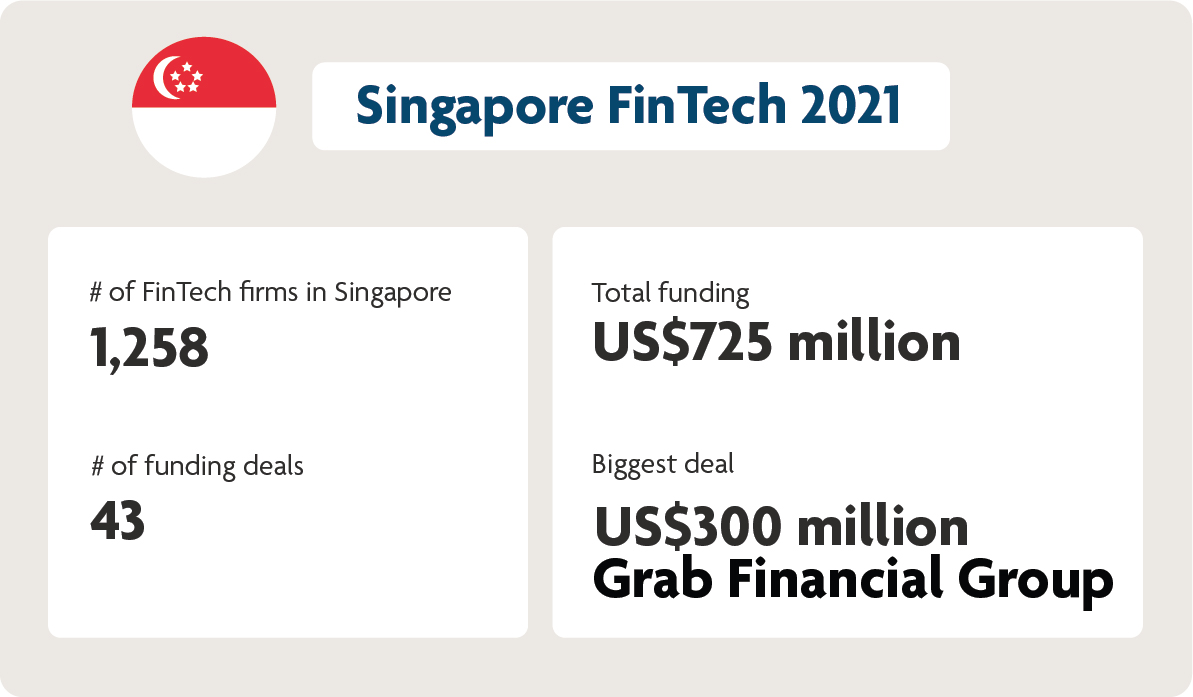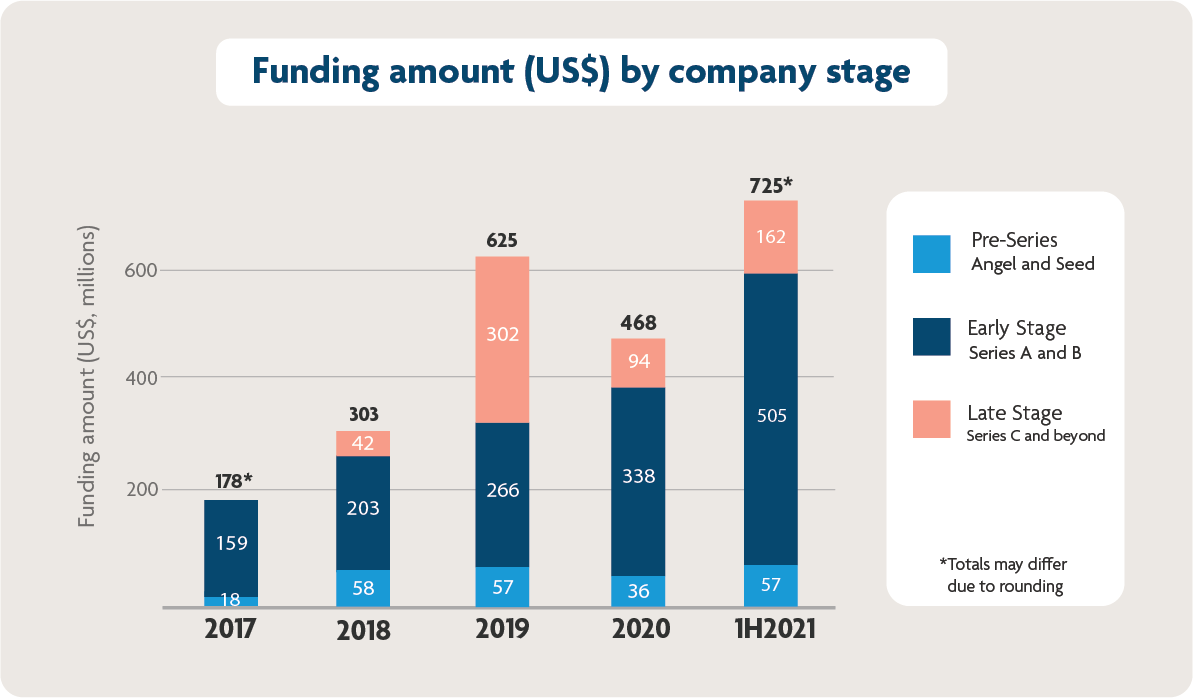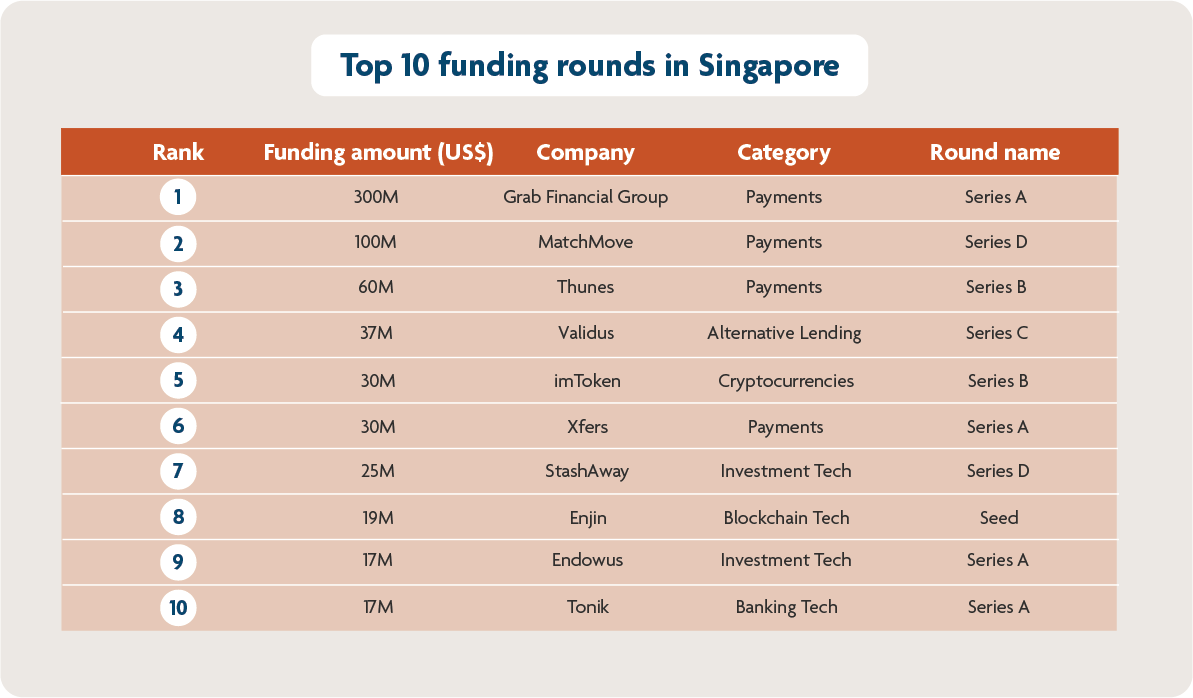 Figure 1: A summary of funding activity in Singapore, 1H2021. Source: Tracxn (last accessed 2 July 2021)
2021 poised to be the biggest year for FinTech in Singapore
In the first half of 2021, 43 Singapore-based FinTech firms received funding, totalling US$725 million1—the highest in the industry's history. Grab Financial Group (GFG) raised US$300 million in its Series A funding round, three times as much as the next-biggest deal (MatchMove's US$100 million Series D funding). This is a major milestone for GFG as in previous years funds were raised under its parent company's name, Grab.
Most funded FinTech categories in Singapore as of 1H2021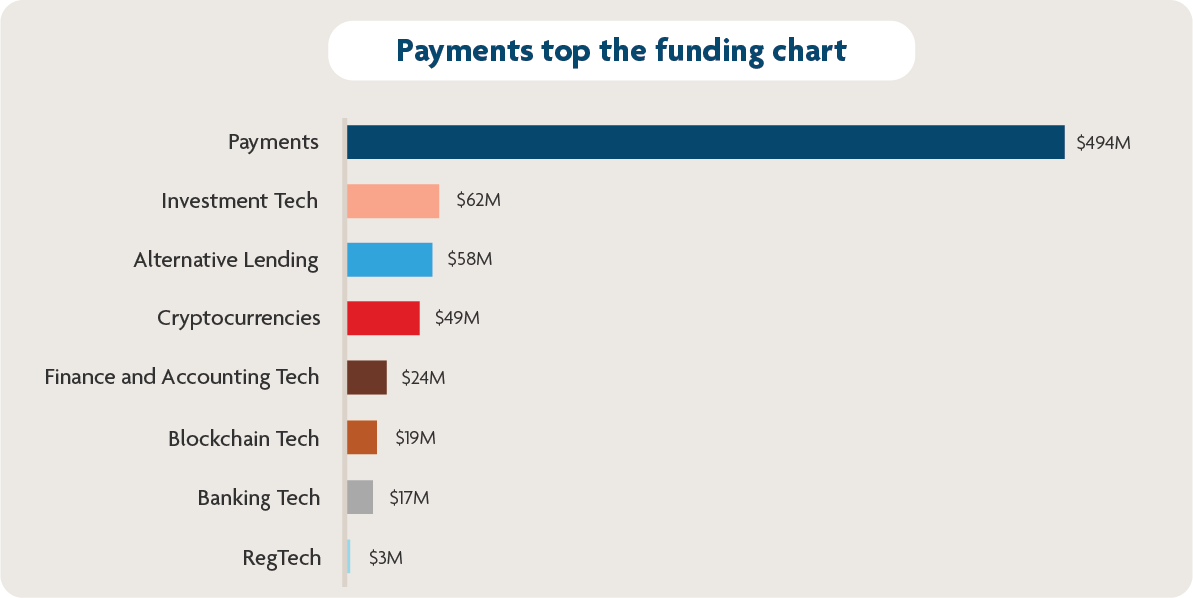 Figure 2: Funding raised per category, 1H2021, rounded to nearest million (US$). Source: Tracxn (last accessed 2 July 2021)
While funding of Singapore's FinTech categories run the gamut from peer-to-peer (P2P) lending and cryptocurrencies to finance and accounting tech, payments led the way with US$494 million in total funding for the first half of 2021 (see Figure 2).
Grab Financial Group, a subsidiary of ride-hailing unicorn Grab, falls in this category. In its January 2021 announcement, the company said its total revenue grew more than 40 per cent in 2020 compared with 2019, driven by strong consumer adoption of services linked to the Grab platform.
Payments (including remittances) is also one of the more mature and established FinTech categories in Singapore, accounting for 23 per cent2 of FinTech firms in the country. The category's steady growth has also been supported by various Singapore initiatives over the years, such as the FAST (Fast And Secure Transfers) project in 2014 and the more recent partnership between NETS and NCS to launch a new electronic payments platform for central banks in Asia Pacific.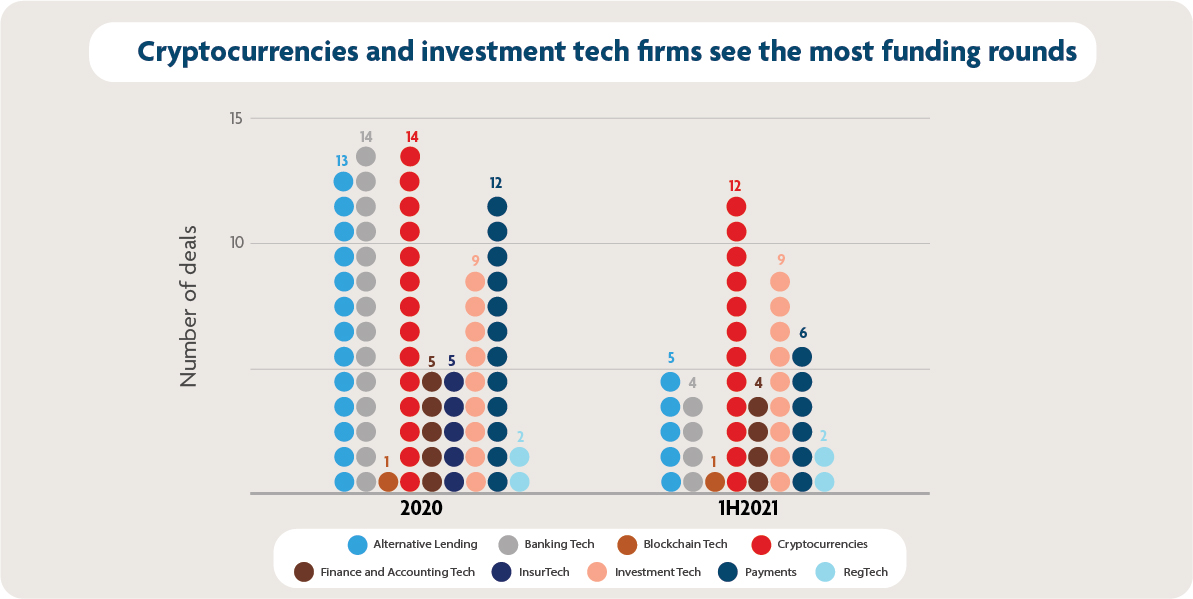 Figure 3: Number of funding rounds by category in Singapore, 1H2021. Source: Tracxn (last accessed 2 July 2021)
In terms of the number of companies funded, investors turned to cryptocurrency and investment tech, which saw 12 and nine firms funded, respectively.
Investor interest in the crypto segment is likely fueled by the cryptocurrency boom of 2020, which saw Bitcoin reaching record highs. There is also the fact that Singapore is a fairly stable and welcoming environment for crypto startups to set up and operate, albeit with stringent regulations.
Meanwhile, digital wealth management apps such as StashAway and Endowus—which raised a combined US$42 million—are riding on the uptick of Singaporeans wanting to save more amid the uncertainty of the pandemic. The trend is especially pronounced among millennials3 and Gen Z—digital natives who are now active investors.
As Singaporeans rethink both their financial and physical wellness as a result of the pandemic, digital wealth management apps and insurance players will likely see greater demand for their products.