Digitalisation in times of crisis
Vachamon's early investments in technology put it ahead when COVID-19 lockdowns hit worldwide in 2020. With movement restricted, the company's usual physical distribution channels had a limited reach and it was compelled to shift much of its sales online.
This shift online was only possible because of Fresh Living, the online fruit ordering and delivery platform they had begun working on in late 2019. When the pandemic hit the country's shores, Vachamon expedited the build and launched Fresh Living by July 2020, ahead of its original schedule. The platform enabled Vachamon to reach consumers directly, allowing them to reach a new market segment – consumers who had shifted to Work-from-Home (WFH) set ups.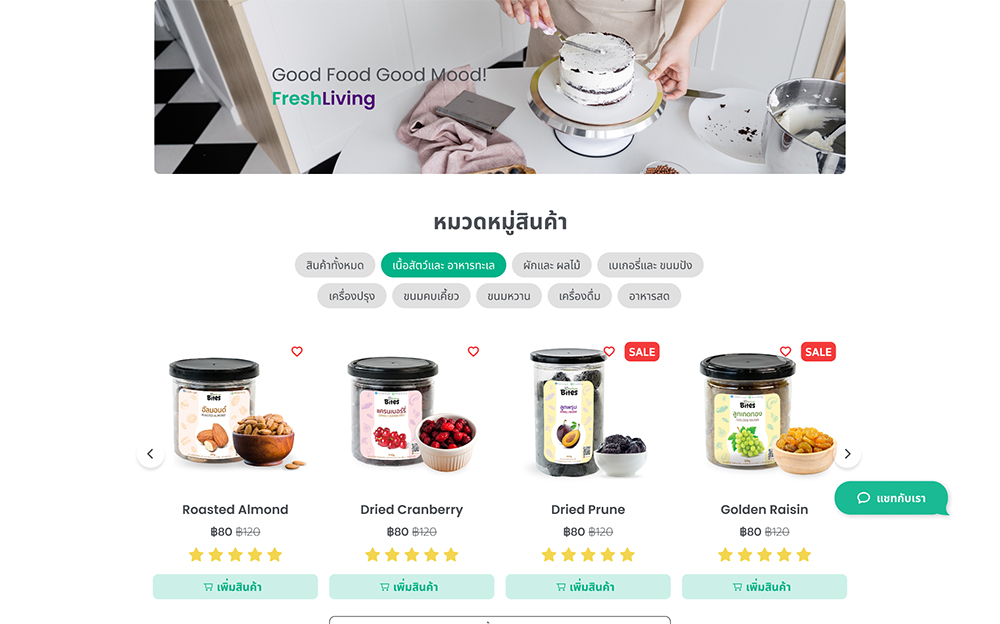 Since adding Fresh Living to its distribution channels, the company has seen Fresh Living's monthly revenue grow from around THB 100,000 to THB 2 million (USD 3,300 to USD 66,000) within a span of three months. The company projects that Fresh Living will bring THB 120 million in sales by the end of 2021.
Buoyed by the success of their early investment in technology, Vachamon set out its new ambition for Fresh Living. "The next goal for Fresh Living is to bring food suppliers to our platform so we can provide a variety of food products and create a community of food lovers", Wipavee said.
While Vachamon had a good delivery system in place before the launch of Fresh Living, that system was only able to support the fulfilment of its own orders. To become a platform that could support other companies, Vachamon needed to put in place a more complex solution – a Distributed Control System (DCS). A DCS integrates multiple applications via API and allows them to be controlled via a single software. With the implementation of the DCS, Vachamon would be able to automate all aspects of its delivery system and be able to monitor the movement of goods through their delivery chain in real time.
The FinLab worked with Vachamon on the implementation of their DCS for Fresh Living, which gave Vachamon the capability to offer a new platform to fruit and food distributors, who were hard pressed to expand their customer reach beyond retail outlets and sell to both businesses and end consumers.