Active central bank support and positive consumer sentiment fueling digital bank growth
The survey results have uncovered positive overall consumer sentiment towards digital-only banks, with just 8 per cent saying they wouldn't consider banking with a digital bank. Fifty-two per cent of respondents said "yes" to the possibility of signing up with a digital-only bank24.
For the respondents who answered in the affirmative, 69 per cent reported that they were looking for better rates and promotions as a prerequisite for opening an account25. Out of a menu of digital bank's offerings, respondents reported they were most likely to open a new savings (52 per cent) or wealth management account (23 per cent)26.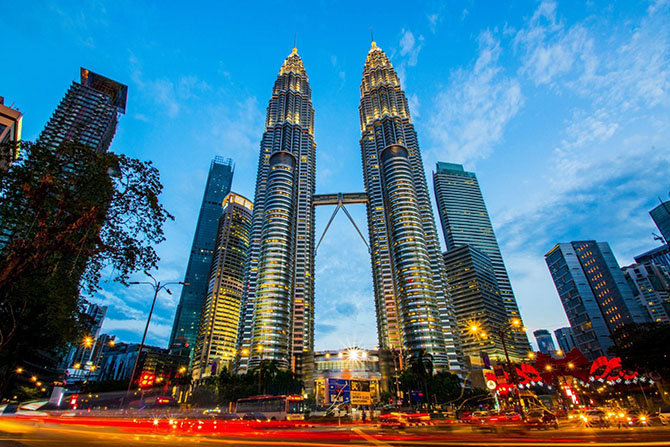 BNM received 29 applications for five digital bank licences; the Malaysian central bank announced the successful bidders in late April 2022. Photo: Mohd Jon Ramlan/Unsplash
Policy-makers in Malaysia are already laying the groundwork for digital-only banks in the country. In late April, BNM announced the winners of the country's first five digital banking licences, making Malaysia the third country in ASEAN (after Singapore and the Philippines) to issue digital banking licences to potential operators.
Financial inclusion is a key pillar of BNM27, and the new digital banks are expected to improve financial inclusion for Malaysians, of whom 55 per cent are counted among the "underbanked" and "unbanked"28.
Despite promising demand in Malaysia, digital-only banks looking to open in the country must look beyond simply attracting new customers for their offerings; they also need to address underlying concerns about trust and security to win over potential customers.
Our survey's findings bear this out. Concerns over trust (55 per cent) and how digital banks may treat IT security and consumer data (57 per cent) were the top two reasons cited by respondents who did not consider banking with a digital bank.
While the rising adoption of digital financial services is positive for Malaysia, fostering long-term consumer trust is something providers of financial services will need to focus on.
For more insights on Malaysia and ASEAN's dynamic FinTech industry, please download FinTech in ASEAN 2021: Digital takes flight.
1e-Conomy SEA 2021 report, Google, Temasek and Bain & Company.
2An electronic survey was conducted from 25 August to 7 September 2021 with a total of 3,086 respondents across Indonesia (519), Malaysia (513), the Philippines (512), Singapore (508), Thailand (515) and Vietnam (519) to find out more about their digital financial behaviours.
3Question A1: Thinking about your shopping habits, which of the following payment methods have you used in the past 3 months (both in-store and online)? Base: Total respondents.
4Touch 'n Go official site, retrieved April 2022.
5Boost doubles revenue, on track for Southeast Asia expansion and growth, Boost press release, 26 January 2022.
6From strength to strength, Touch 'n Go article, August 2021.
7Touch 'n Go's GOpinjam facility to promote responsible microlending, The Edge Markets article, 1 April 2022.
8Question A3: Which e-wallet(s) do you use most regularly, if any? Base: Total respondents.
9Impact of COVID-19 Pandemic on Consumer Behavior towards the Intention to Use E-Wallet in Malaysia, International Journal of Accounting & Finance in Asia Pasific (IJAFAP) article, October 2021.
10Seniors becoming digitally savvy during pandemic, The Edge Malaysia article, 24 October 2020.
11RM30 e-Tunai: Here's What You Need To Know, the Rakyat Post article, 10 January 2020.
12Question A7_1: A growing number of merchants worldwide are starting to accept digital currencies [like cryptocurrencies and central bank-issued digital currencies] as a mode of payment. Given a choice, would you use a digital currency? Base: Total respondents.
13BNM and SC's Joint Response on "Policy confusion over cryptocurrencies" - Media Releases, Securities Commission Malaysia article, December 2020.
14Question A7_4. Why would you not want to use a digital currency? Base: Those who would not use digital currency.
15Question A7_2: Which type of digital currencies would you trust MORE to use? Base: Those who would use digital currency.
16Malaysia's Digital Currency: Central Bank Studies Need for Electronic Money, Bloomberg article, January 2022.
17Wee: Renew motor insurance and licence online, The Star Online article, March 2020.
18Question C1A: What types of insurance have you purchased online? Base: Those who have purchased insurance online before.
19Question C2: What are some reasons why you opted to buy insurance online? Base: Those who have purchased insurance online before.
20SmartDrive Safe, AXA Malaysia article, 2022.
21Automotive OEM Telematics in Southeast Asia Market to Reach $5.55 Billion by 2025, Allied Market Research article, May 2021.
22Upcoming licenses for digital insurers create buzz in industry, The Edge Markets article, January 2022.
23Malaysia : Flood : 2021/12/17, Asian Disaster Reduction Center report, December 2021.
24Question E2: With the increase in digital-only banks across Asia, would you consider banking with a digital bank? Base: Total respondents.
25Question E3A: What are the factors that would make you want to open a bank account with them? Base: Those who considered banking with a digital bank.
26Question E3B: Which of the digital bank's offerings are you most likely to use? Base: Those who considered banking with a digital bank.
27Bank Negara Malaysia, Financial Inclusion report, January 2021.
28Fulfilling its Promise: The future of Southeast Asia's digital financial services, Bain & Company report, October 2019.