The Singapore FinTech Festival x Singapore Week of Innovation and TeCHnology (SFF x SWITCH) came to a close on 15 November 2019. UOB – a Platinum Sponsor – showcased how the Bank is powering innovation across ASEAN through its FinTech partnerships and digital solutions.
Here are some highlights from the week.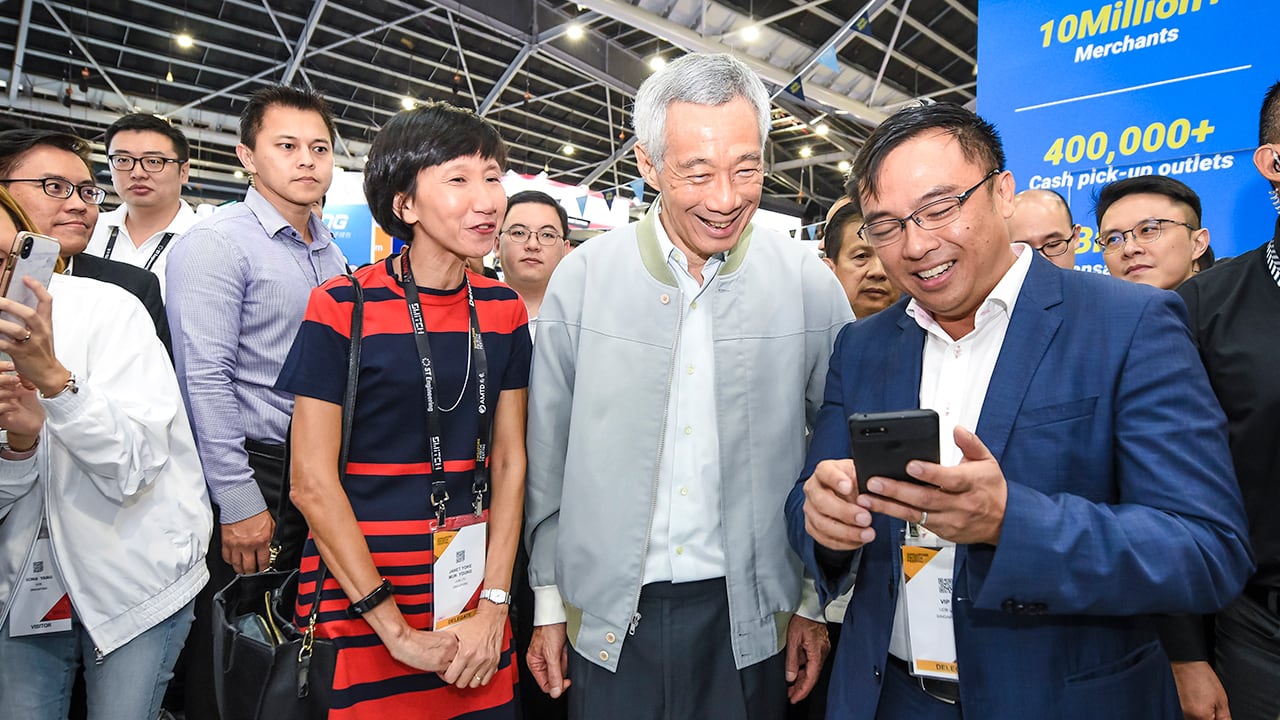 A visit from Singapore's Prime Minister, Mr Lee Hsien Loong
Singapore's Prime Minister Lee Hsien Loong visited UOB's booth at SFF x SWITCH 2019, where we shared with him some of the Bank's latest technology solutions.
UOB BizSmart – Our suite of integrated solutions that allows businesses to digitise their operations and even expand their businesses online or overseas
UOB Mighty – Our all-in-one mobile banking app which enables customers to bank, pay and play effortlessly
U-Solar – The first solar industry ecosystem in Asia that is powering the development and adoption of renewable energy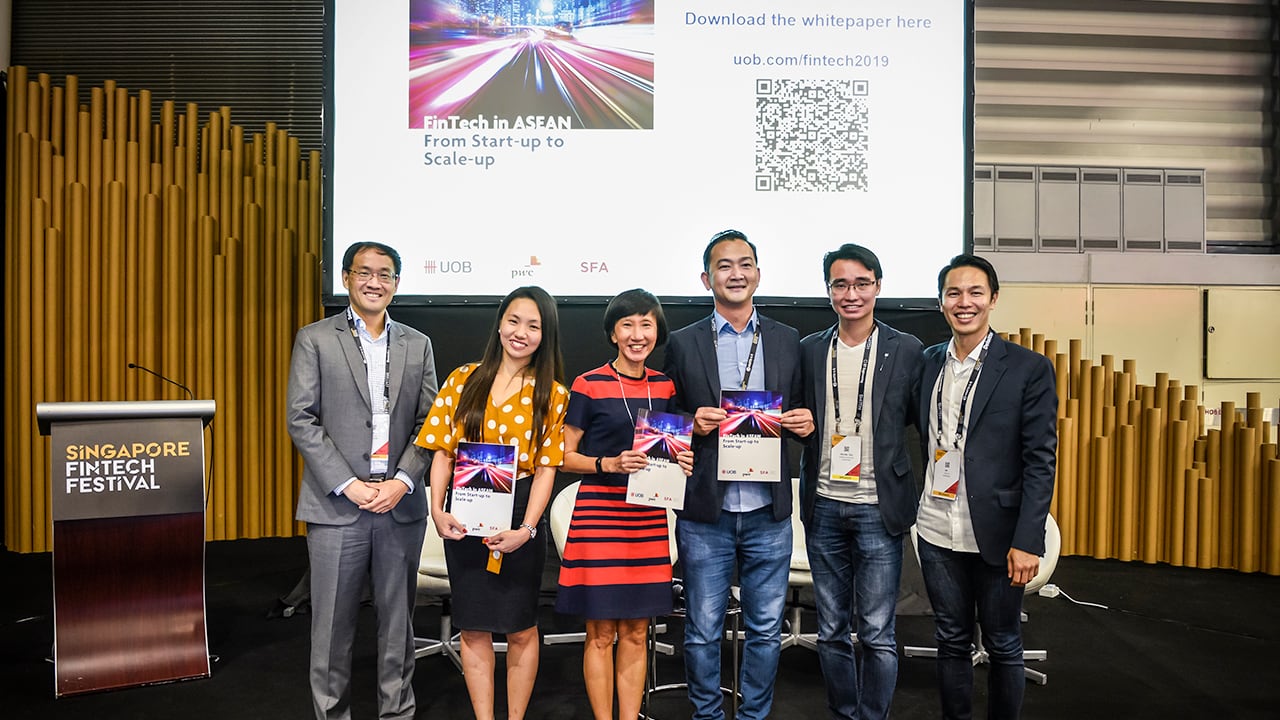 Launch of our third 'FinTech in ASEAN' whitepaper – From Start-up to Scale-up
UOB, PwC and the Singapore FinTech Association (SFA) jointly launched a whitepaper exploring how ASEAN's FinTech firms have seized growth opportunities and overcome the myriad challenges to succeed in one of the world's most diverse regions.
The launch event also featured a panel comprising Reuben Lai (Grab Financial Services), Kelvin Teo (Funding Societies) and Charles Wong (Privé Technologies) who shared their first-hand experiences of growing within ASEAN.
Launch of our second whitepaper relating to compliance – The Future of Financial Crime Compliance
UOB and consulting firm Deloitte jointly developed a whitepaper that examines how technological disruptions have transformed financial crime compliance and discusses the potential of using machine learning and its possible applications in compliance management.
The white paper also highlights how UOB is using next-generation technologies to develop innovative solutions that meet business and regulatory needs, and further shares UOB's integrated strategy for ensuring financial crime compliance.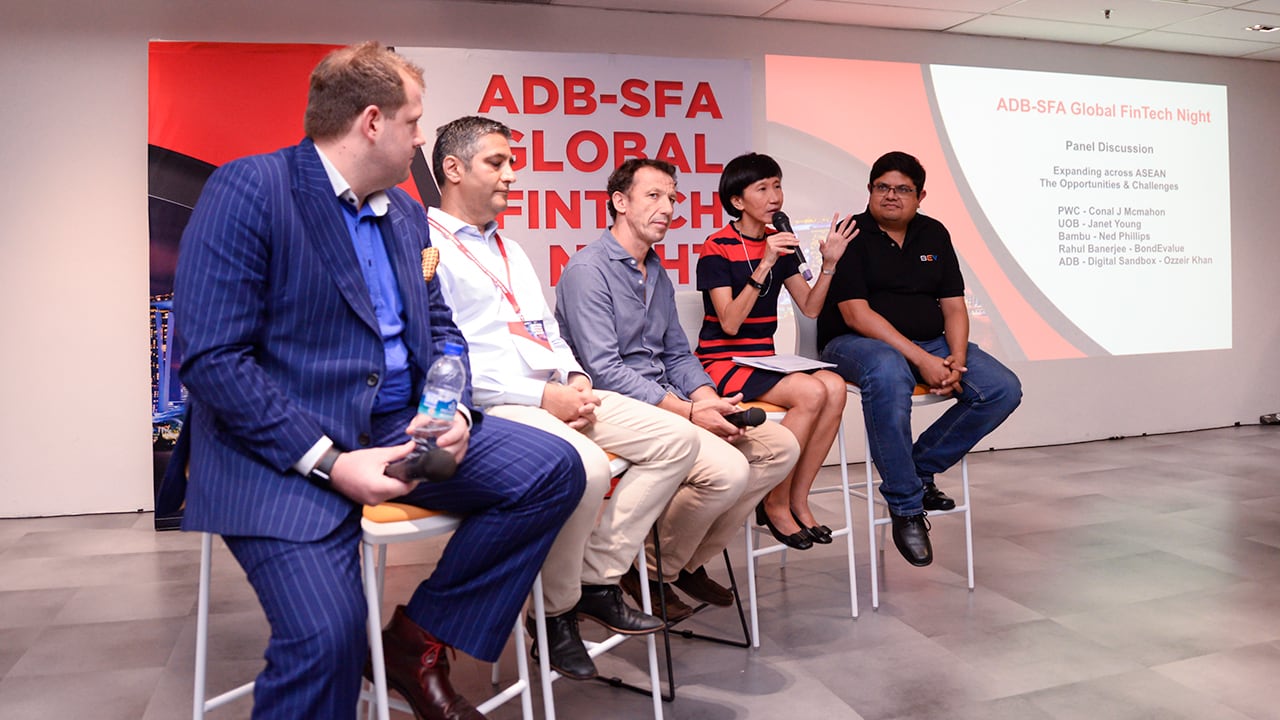 Janet Young, Head of Group Channels & Digitalisation, speaking about FinTechs expanding in ASEAN
Following the launch of a new whitepaper jointly developed by UOB, PwC and SFA at the SFF x SWITCH 2019, Ms Janet Young, Head of Group Channels and Digitalisation, spoke on a panel. Janet and the panel discussed how UOB is continuing to innovate in the digital economy and how the Bank works together with FinTech partners to drive mutual growth.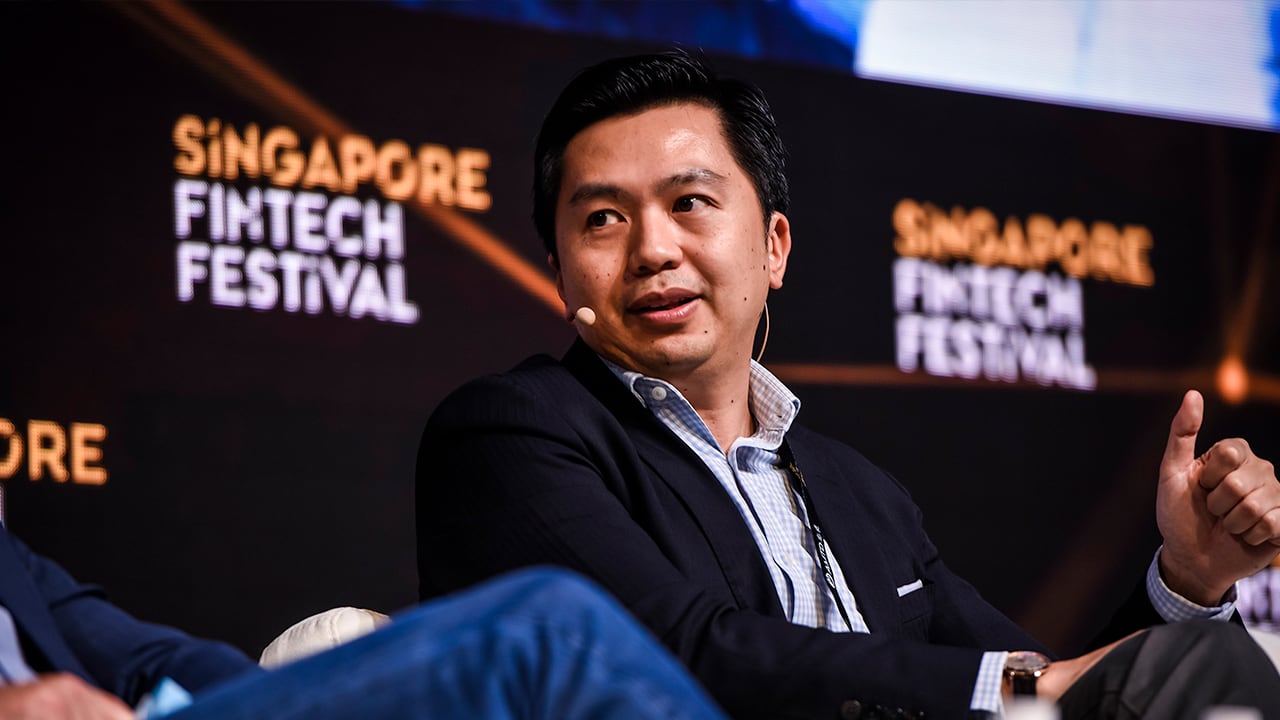 Dean Tong, Head of Group Human Resources, on 'Smart machines, smarter humans?'
With artificial intelligence (AI) emerging as one of the most disruptive technologies of the next decade, how will an AI-driven economy actually impact our jobs and livelihood? Mr Dean Tong, Head of Group Human Resources, UOB, discussed the present effect of AI on jobs and how UOB is preparing our employees for the future.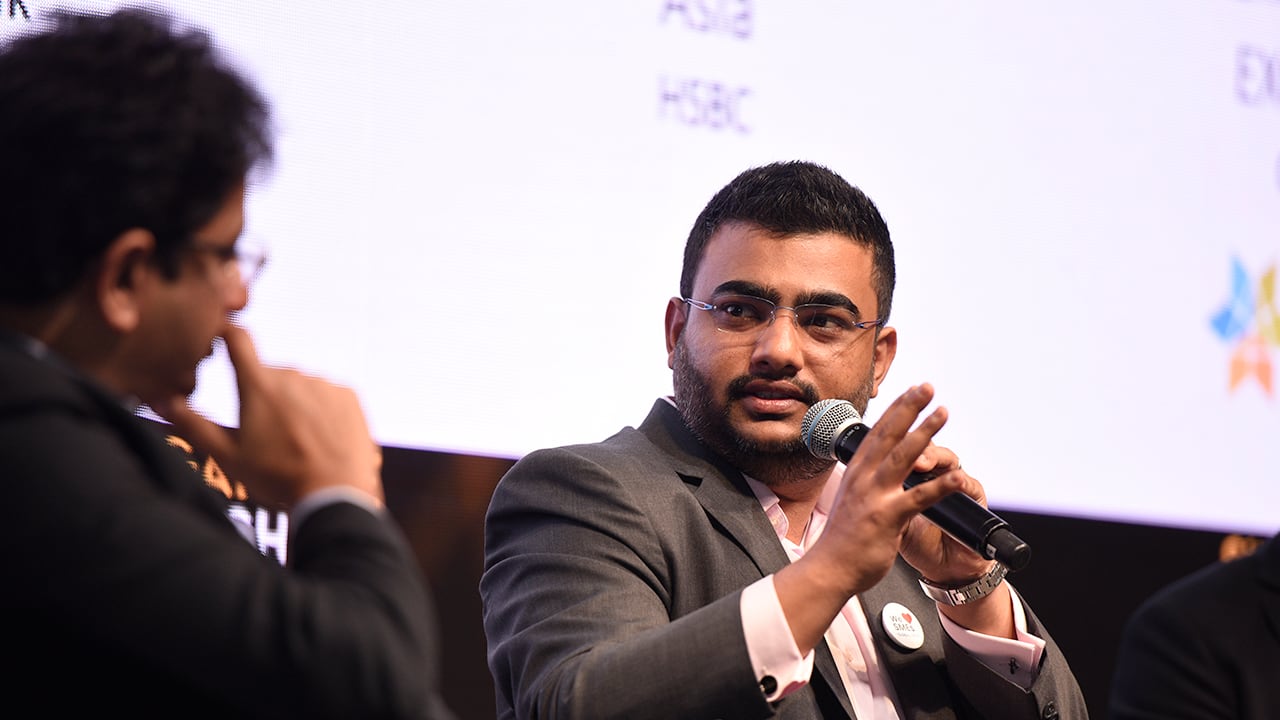 Debarun Roychoudhury, Group Head of UOB BizSmart, on the digitalisation of SMEs
Mr Debarun Roychoudhury, Group Head of UOB BizSmart, was part of a panel that discussed "The Fundamentals of Doing and Growing a Business in the Digital Age".
He shared more about how UOB is helping small- and medium-sized enterprises (SMEs) in ASEAN run their operations seamlessly and overcome challenges in an increasingly competitive business landscape, through our UOB BizSmart solution.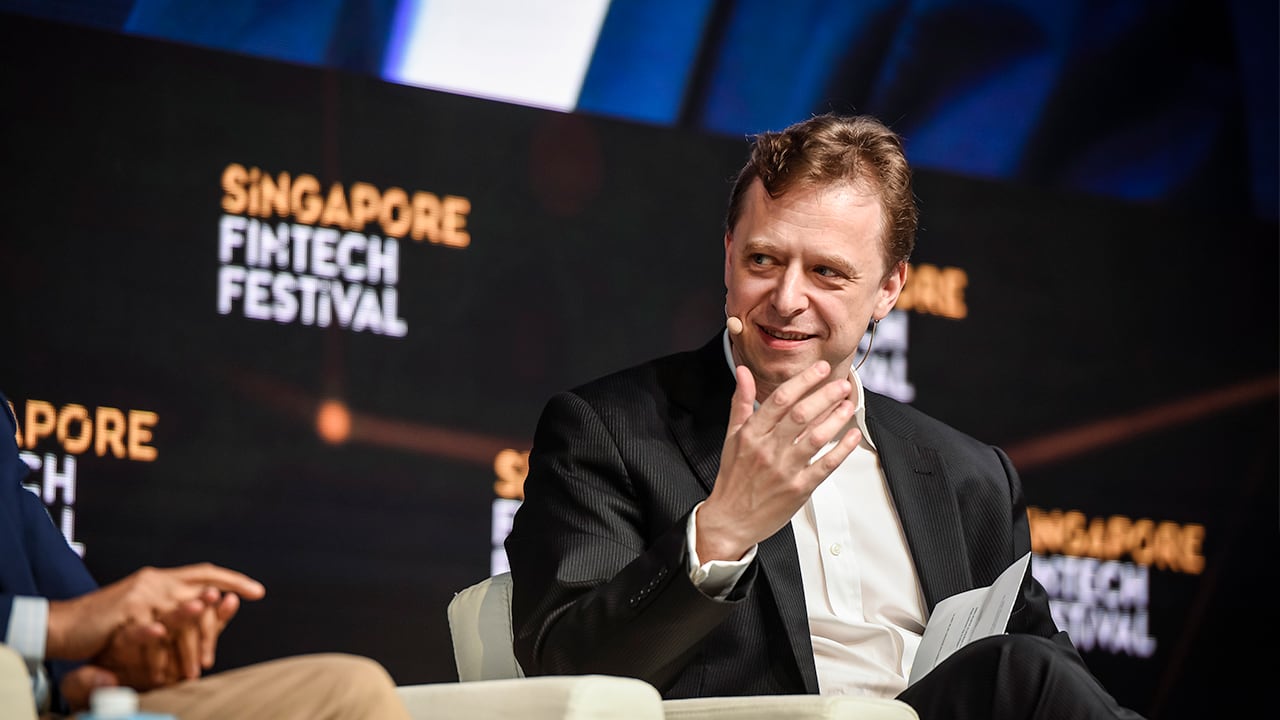 Tobias Gondrom, Chief Information Security Officer, on building cyber resilience
With new threats emerging daily, cyber threats are getting increasingly sophisticated and targeted. Mr Tobias Gondrom, Chief Information Security Officer, shared some of the proactive defence strategies that UOB has applied in keeping the Bank safe from cyber threats.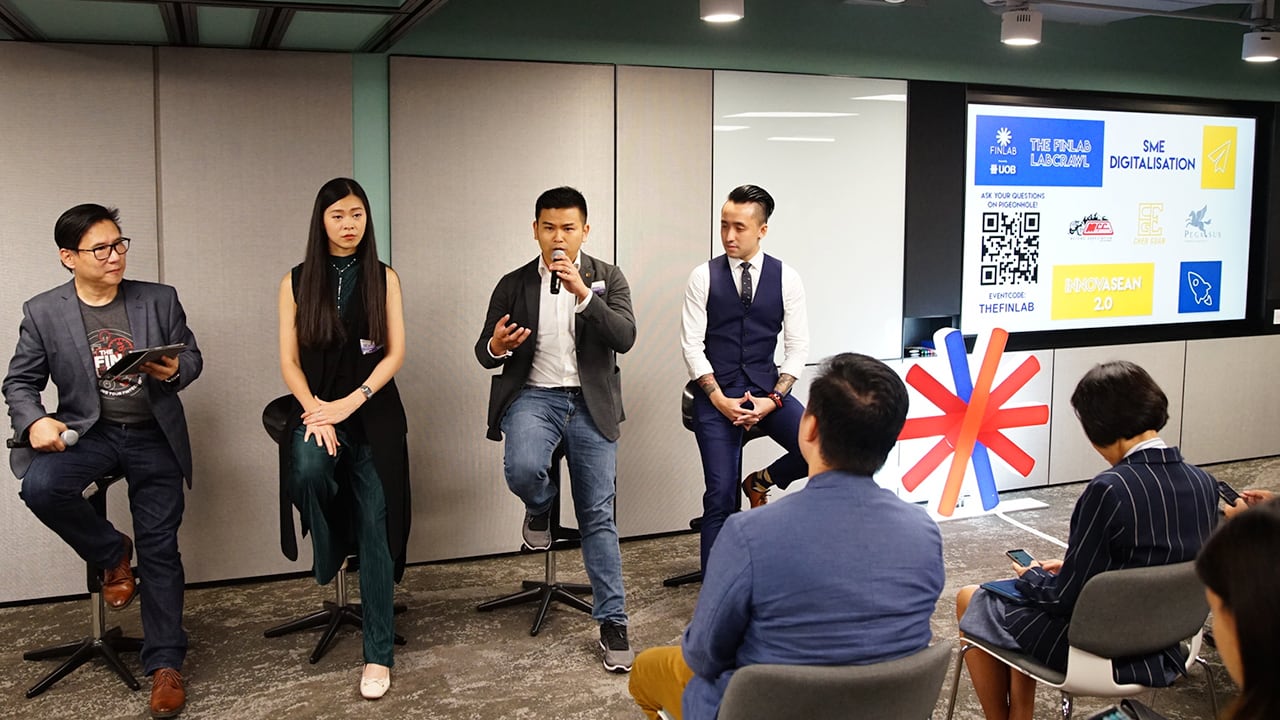 Showcasing smart business transformations, powered by The FinLab
More than 250 people turned up for the lab crawl organised by The FinLab, where SMEs who went through the Smart Business Transformation Programme (SBTP) shared their successful digital transformation journeys.
MCC 4X4 Co. Ltd and Syarikat Letrik Chen Guan Sdn Bhd provided insights on how the programme has helped them review their business models, identify opportunities for improvements and map out long-term digital transformation strategies. It also gave them the unique opportunity to work with mentors and experts from The FinLab to assess which digital solutions in the market best fit their businesses.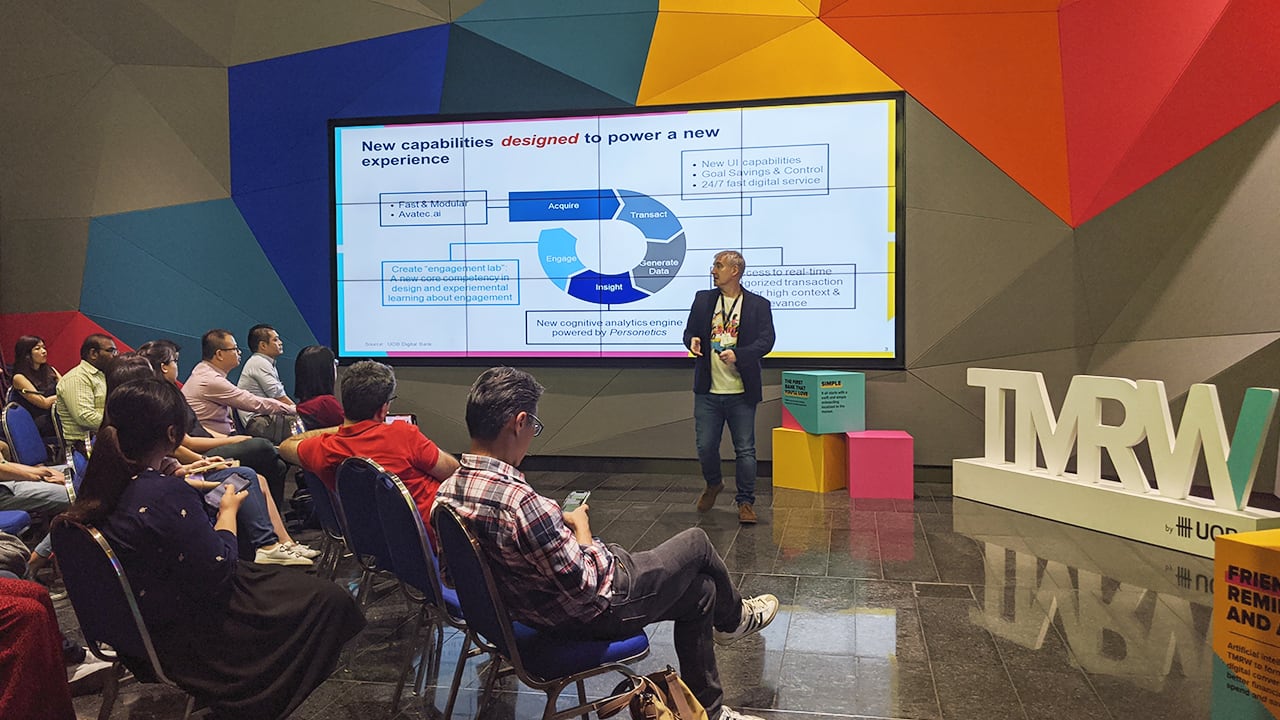 How our TMRW engagement lab is building a smarter tomorrow
TMRW, UOB's digital bank for millennials, hosted over 80 delegates during the island-wide innovation lab crawl. Mr Stuart Smith, Executive Director of the TMRW Digital Group, shared how the digital bank focuses on engagement, design and customer experience. It also adopts a data-centric approach in order to engage millennials effectively, as they are digital natives with very different banking habits.
The digital bank is able to analyse lifestyle preferences or trends relating to TMRW customers and provide relevant benefits or notifications in advance. For example, offering coffee vouchers to customers who spend more on coffee or sending a reminder notification to pay an upcoming recurring bill.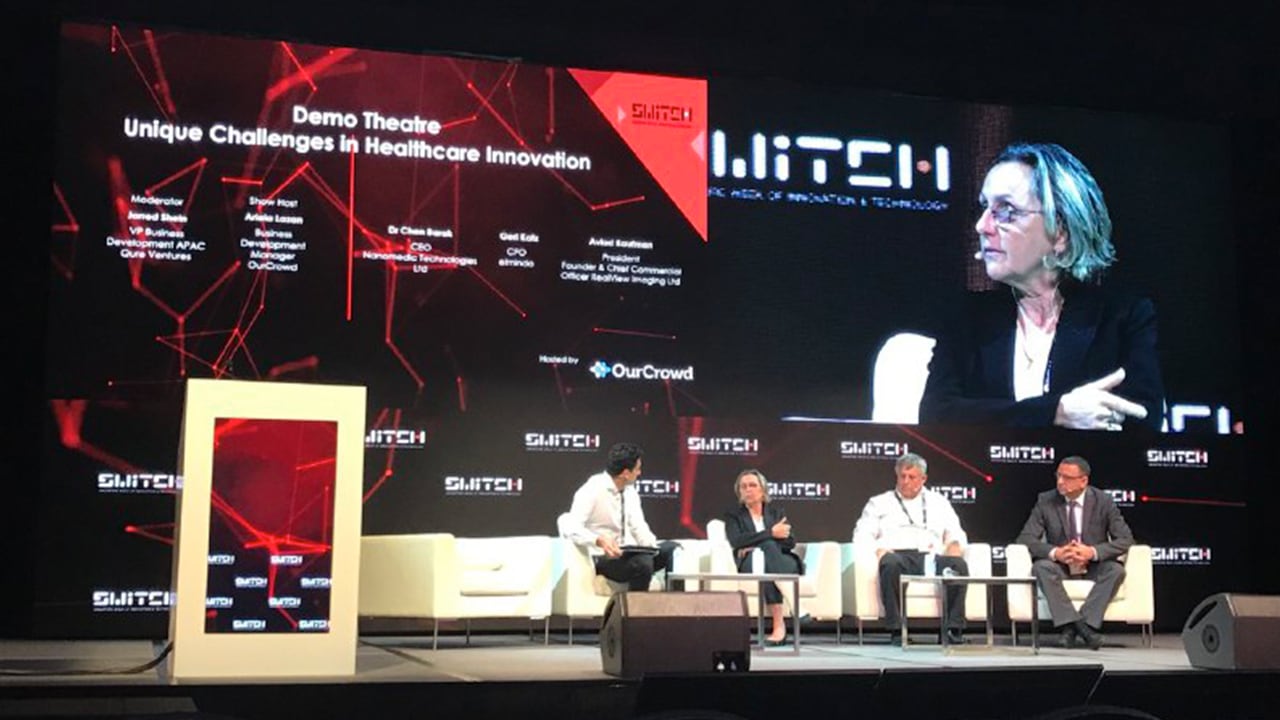 OurCrowd, one of UOB's strategic partners, on the challenges faced by healthcare innovation companies
OurCrowd – UOB's equity crowdfunding partner – conducted a Demo Theatre to showcase three leading Israeli Medical Technology (MedTech) companies in their portfolio:
Nanomedic Technologies (portable electro-spinning technology company);
ElMindA (innovative brain technology company); and
RealView Imaging Ltd (interactive live holography company).
Representatives from these MedTech companies also spoke about the challenges they faced, when expanding their businesses in Asia.