Video gaming rose in popularity during the pandemic when everyone stayed at home. Major video game companies such as Activision Blizzard and Zynga even partnered with the World Health Organisation in a 2020 #PlayApartTogether campaign – recognising gaming's rising popularity and encouraging gamers to practise physical distancing and hand hygiene.
During that period, gaming usage in Southeast Asia doubled from January 2020-2021, according to mobile advertising company inMobi. With the region's rising appetite for games, streaming, and esports, Southeast Asia is the market to watch.
Here, we cover three aspects of the video gaming industry – video gaming peripherals, video gaming content, and esports – and look at how brands are capitalising on this growing market.
into ASEAN within the next three years. Many companies regard ASEAN as the most preferred market outside China to establish a regional office.
Plug in to up your game
From illuminated keyboards to full-ear gaming headsets, gaming peripherals can enhance the home gaming experience. The growing popularity of video gaming is driving demand for the gaming accessories industry, which is expected to grow by US$2.86 billion between 2020 and 2024, with 50 per cent of growth coming from the Asia Pacific region.
So far, the new PlayStation 5 (PS5) is the fastest-growing gaming console with 10 million sets sold up until July 2021. Sony Interactive Entertainment, the company's Southeast Asian arm, has set up its regional office in Singapore to bring leading gaming brands closer to its gamers.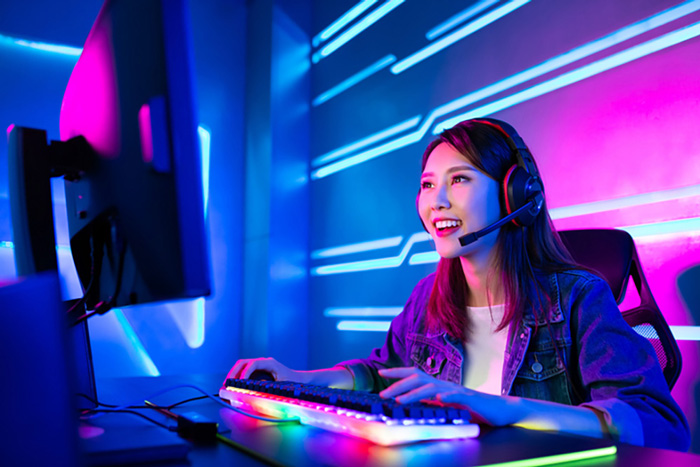 Singapore-based company, Razer, is one of the most recognisable gaming peripherals and hardware manufacturers globally. Razer's business grew during the global pandemic, with net profit rising from US$800,000 to US$43.3 million in 2020 as people turned to games while sheltering in place.
Home-grown Singapore companies such as gaming chair manufacturer, Secretlab, and custom gaming hardware manufacturer, Aftershock, have also invested in research and development (R&D) to boost product development and innovation capabilities.
Secretlab invested S$10 million towards its 44,000 square feet headquarters and R&D centre while Aftershock upgraded its headquarters with an 8,000 square feet service centre and an 11,000 square feet production bay.
As the pandemic reaches the endemic stage for many countries, these companies have announced plans to expand into new markets and products. Aftershock is venturing into corporate PCs while Razer has expanded to smart home peripherals.
Singapore's video gaming ecosystem matures
Home to more than 130 active games companies, institutions, and individuals, Singapore has emerged as a regional hub for the video gaming sector.
As of 2022, revenue for Singapore's video games market is expected to hit US$228 million. A world-class digital infrastructure, mature gaming ecosystem, strong government support and proximity to regional markets draw international companies to the city state.
Chinese gaming and social media conglomerate Tencent Holding has opened its latest games development studio, TiMi Studio Group here. It will be Tencent's first studio in Asia and fourth overseas studio after Los Angeles, Seattle, and Montreal.
Other international game publishers that have set up shop in Singapore include Ubisoft and Riot Games. Ubisoft set up base in Singapore in 2008 and is the largest Triple-A (mid-sized or major) game development studio in Southeast Asia.
Trade associations have been set up to help further facilitate industry collaboration and growth. Singapore Games Association was established to champion Singapore-based games companies, creators, service providers, publishers, and investors to go global. The first global governing body for esports, Global Esports Federation, was set up in Singapore in 2019 to "establish credibility, legitimacy and prestige" for the burgeoning industry.
International-level events like Gamescom, first held in Singapore in 2021, will return to the island in 2022. Gamescom Asia is the satellite event of Gamescom – the largest video gaming festival – and paves the way for games developers here to access global opportunities.
Homegrown Mighty Bear is one of four Singapore-based games studios to land an exclusive deal with Apple's games subscription platform, Apple Arcade. It has ambitions to be "the largest developer and publisher of mobile games in Southeast Asia".
Esports – video gaming's ticket to mainstream
The next natural stage for video gaming in the region is esports.
Globally, revenue from the esports and video games streaming industry is expected to rise from US$2.1 billion in 2021 to US$3.5 billion by 2025, according to Juniper Research. In growing markets such as Southeast Asia, esports is expected to reach US$72.5 million in revenue by 2024. In fact, Southeast Asia is the esports market to watch with 225 million video gaming and esports fans, according to industry media ONE Esports.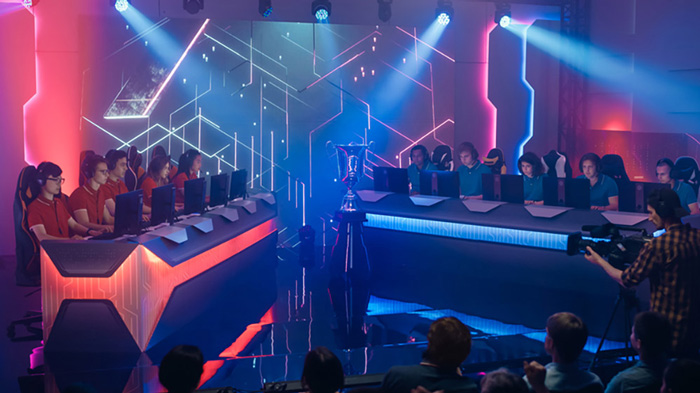 Esports made its official debut at the 2019 Southeast Asian Games. The Olympic Council of Asia has also added eight esports titles such as Dota 2, League of Legends and PUBG Mobile in the medal event of the Asian Games 2022 in Hangzhou.
In 2021, Mobile Legends Pro League Invitational 2021, hosted by ONE Esports, recorded 87 million viewers with a peak concurrent viewership of 1.7 million viewers.
The Southeast Asian Esports Federation was established to promote this form of gaming and help its recognition as an official sport in the region.
As mobile gaming is a big growth driver in the market, Southeast Asia's mobile-first consumers will continue to fuel interest in this segment.
Gaming-related companies in Singapore are in a good position to tap on regional opportunities and new markets. Through our established network across ASEAN and Greater China, UOB is committed to connect businesses across borders and cultures, through technology and progressive solutions, to facilitate cross-border trade and investments, contributing to the region's long-term economic, social, and environmental wellbeing.