The FinLab made its foray into Thailand in April 2018 as part of the Global Innovation Alliance. The alliance is an initiative by Enterprise Singapore to strengthen Singapore's connections to major global innovation hubs including Thailand.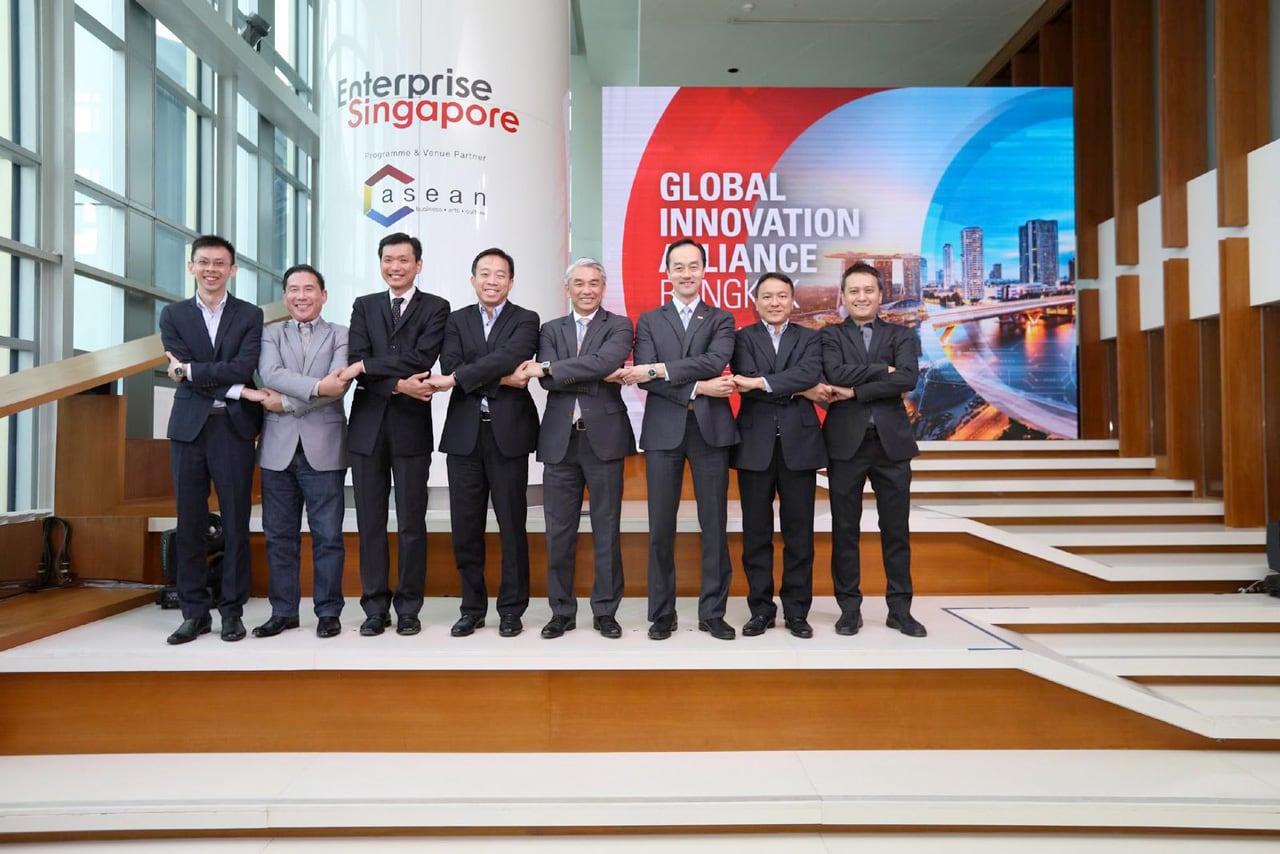 The FinLab's Co-Head, Mr. Felix Tan (second from left) together with Singapore Senior Minister of State, Ministry of Trade and Industry Dr. Koh Poh Koon (third from right), and other partners at the launch of the Global Innovation Alliance in Bangkok.
Later that year, The FinLab launched its business transformation programme to help Thailand's small- and medium-sized enterprises (SMEs) digitally transform their businesses.