The FinLab made its foray into Thailand in April 2018 as part of the Global Innovation Alliance. The alliance is an initiative by Enterprise Singapore to strengthen Singapore's connections to major global innovation hubs including Thailand.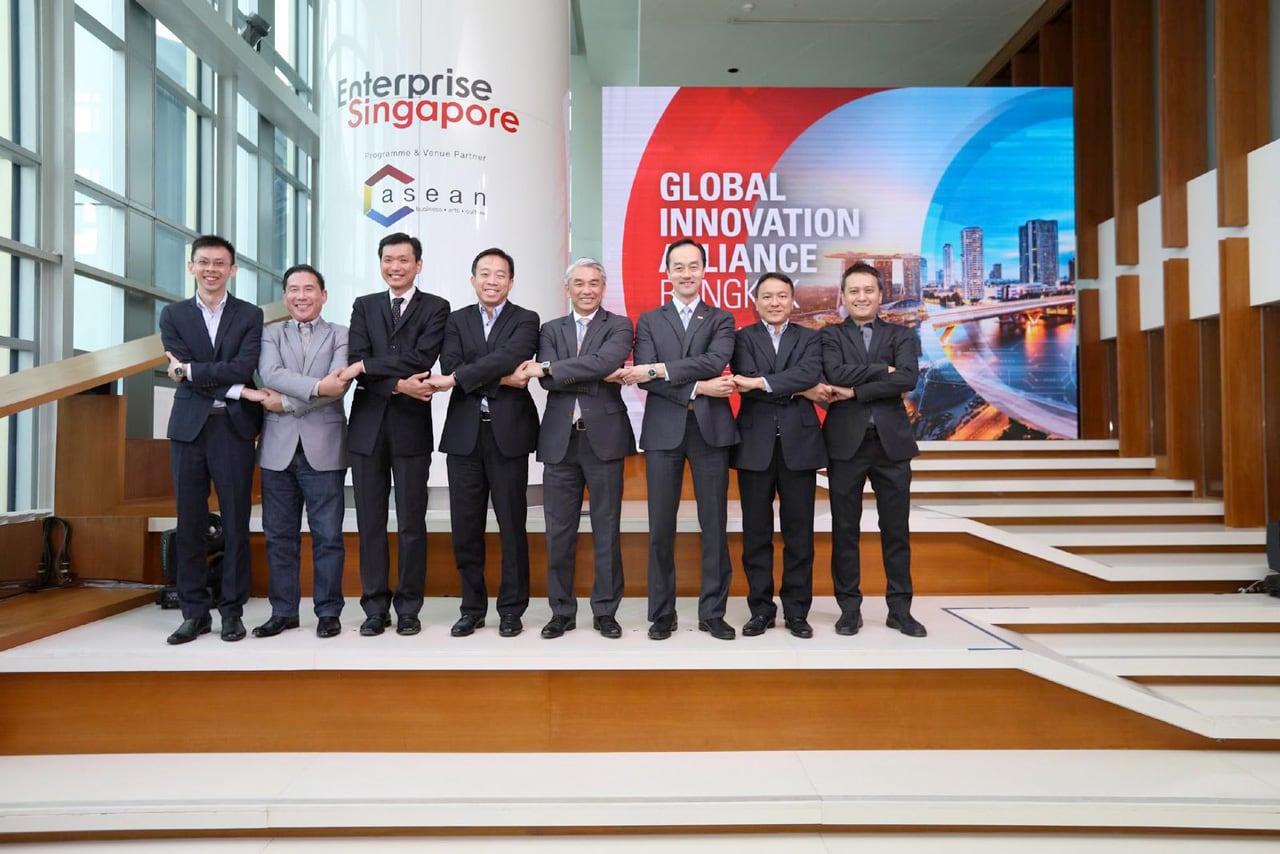 The FinLab's Co-Head, Mr. Felix Tan (second from left) together with Singapore Senior Minister of State, Ministry of Trade and Industry Dr. Koh Poh Koon (third from right), and other partners at the launch of the Global Innovation Alliance in Bangkok.
Later that year, The FinLab launched its business transformation programme to help Thailand's small- and medium-sized enterprises (SMEs) digitally transform their businesses.
Kicking off the Smart Business Transformation Programme
The programme drew strong response from SMEs, with representatives from more than 200 companies attending the kick-off session in Bangkok. The FinLab's partners including the Digital Economy Promotion Agency (depa), the National Science and Technology Development Agency (NSTDA) and the Office of SME Promotion (OSMEP) were also in attendance.
To help SMEs understand what to expect from the programme, a two-day Business Model Transformation (BMT) workshop was held. Through the workshop, 83 SMEs gained insight on using design thinking to refine their business models and to identify areas of businesses that they can improve with the use of technology.
Fifteen finalists from a wide range of industries including retail, logistics, steel and travel were selected to participate in The FinLab's Smart Business Transformation Programme. Some of the SMEs include Warrix, a sportswear retailer that sponsors the Thailand national football team's apparel, Nappy Baby, a manufacturer of baby products made from bamboo fibre and Lily Fresh, a fresh fruit juice producer.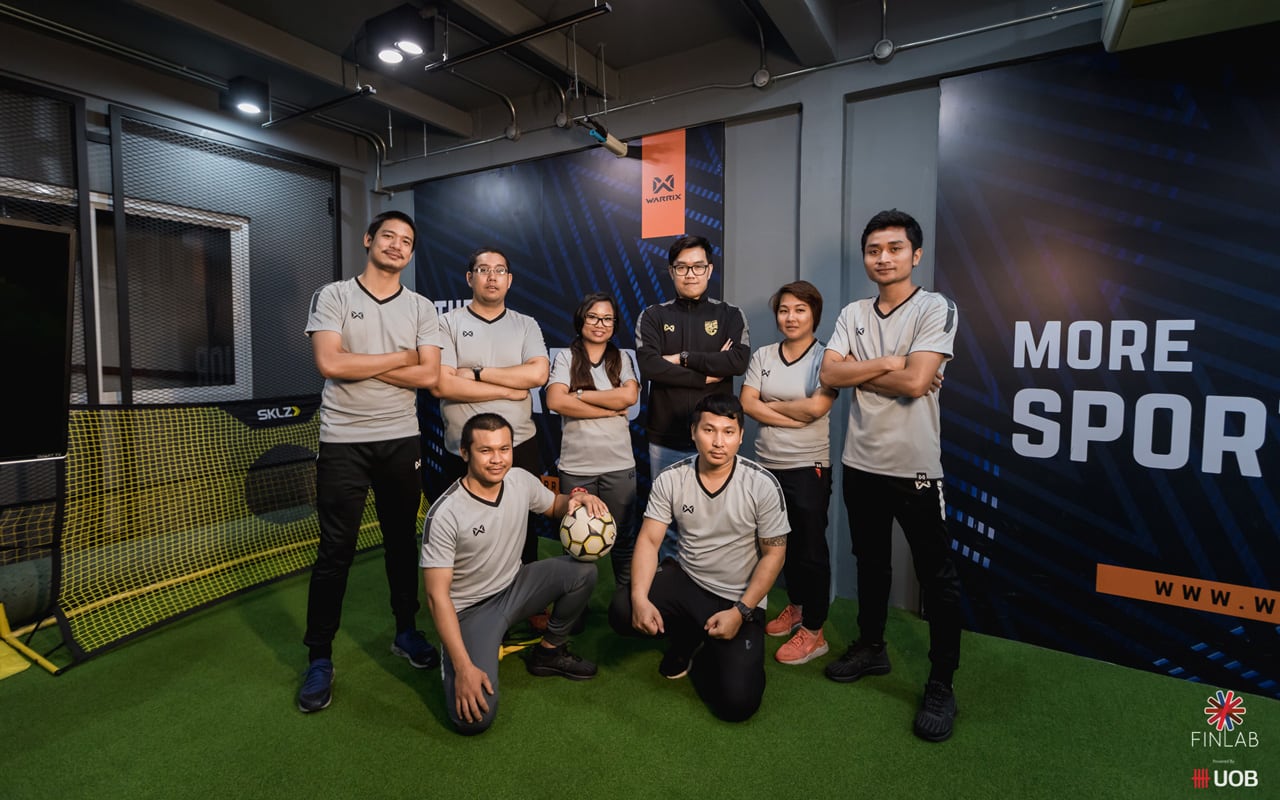 Warrix is the official kit sponsor for Thailand's national football team.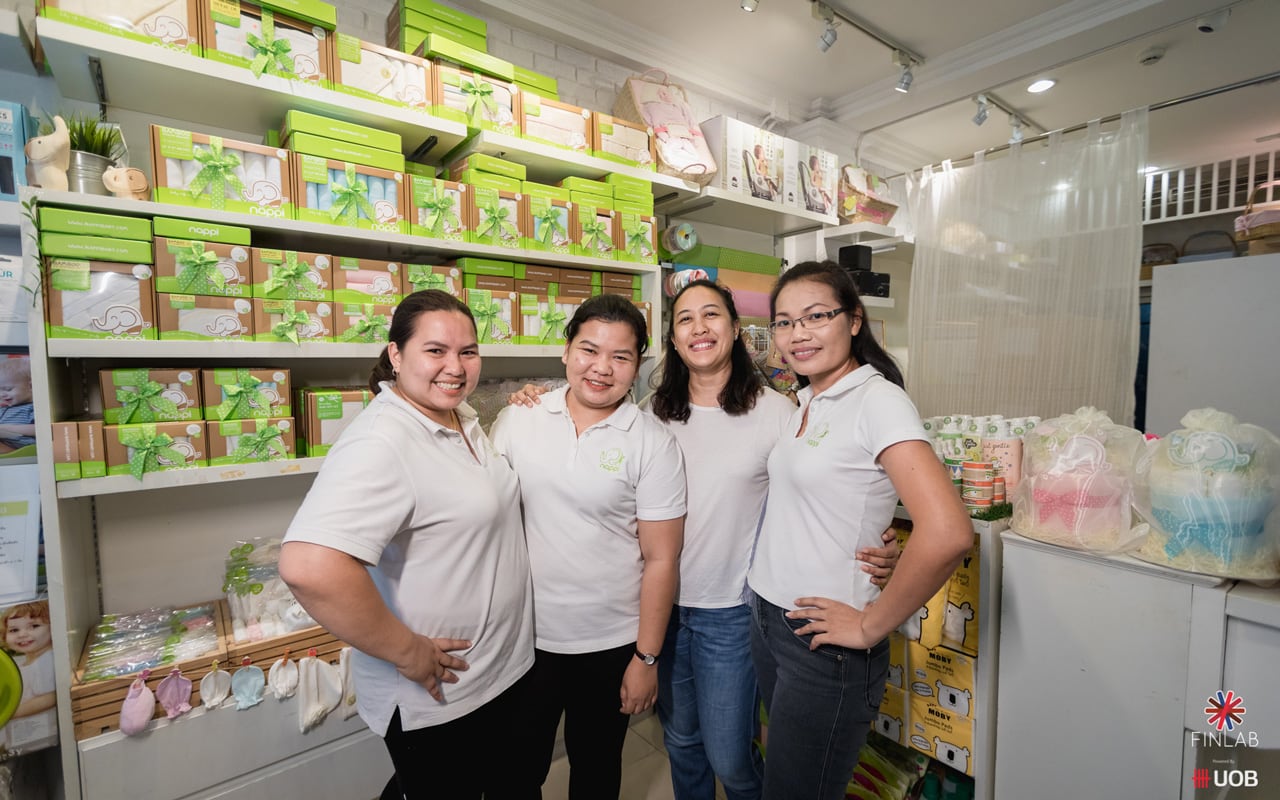 Nappi Baby produces a range of baby products made with bamboo fibre and currently sells them in six countries.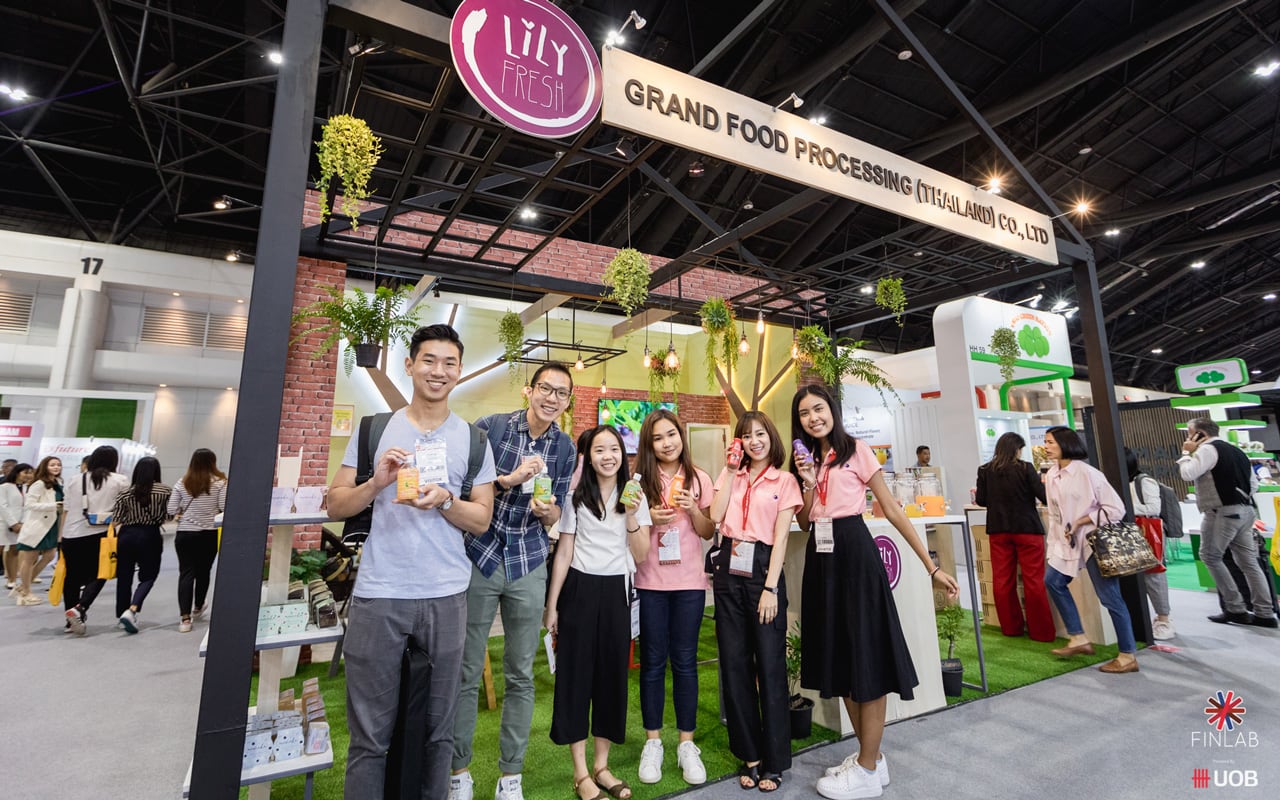 Grand Food Processing manufactures fresh fruit juices from tropical fruits such as mangosteen and mulberry.
Transforming their businesses
During the programme, the SMEs reviewed their business models, identified opportunities for improvements and mapped out long-term digital transformation strategies.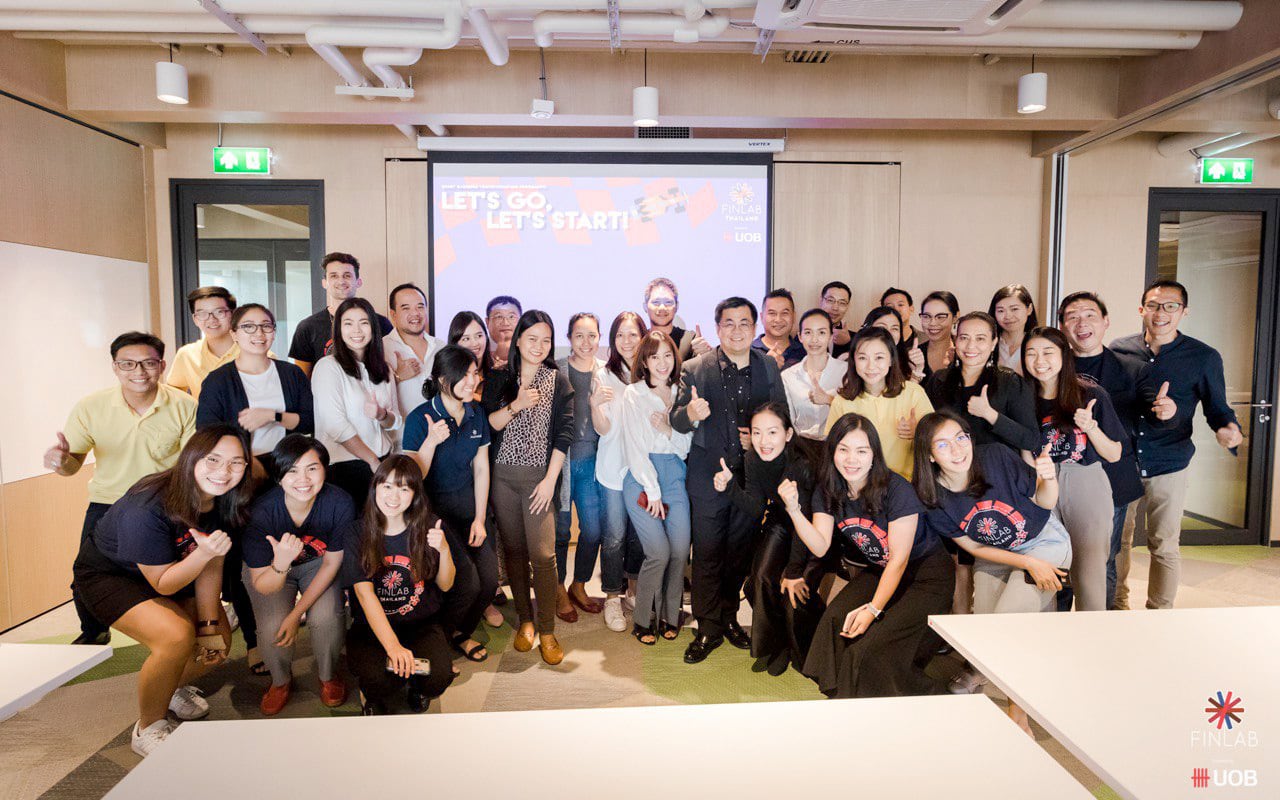 SMEs at the transformation strategy workshop held under the Smart Business Transformation programme.
They worked with mentors and experts from The FinLab to assess which digital solutions in the market work best for their companies.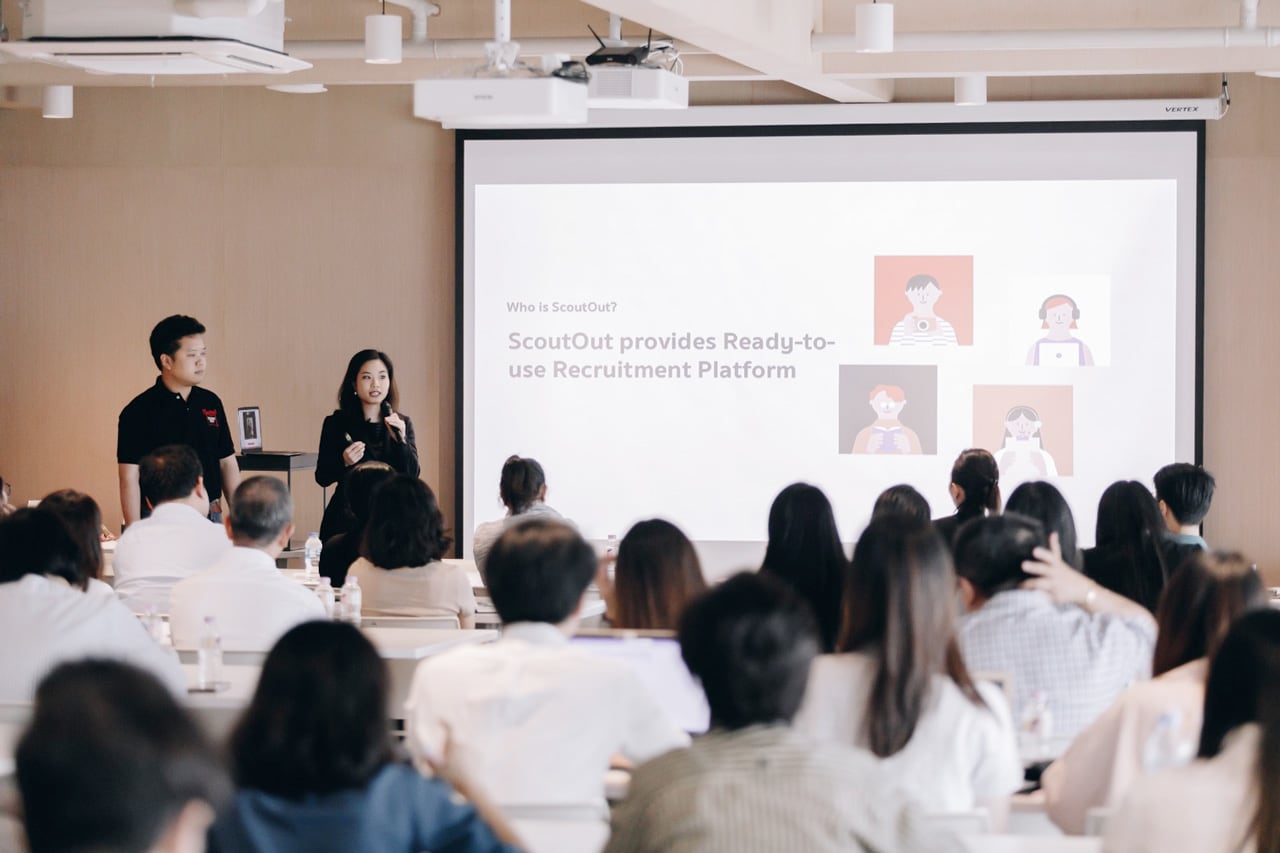 ScoutOut, a recruitment platform, presented their solutions to our SMEs during Tech Selection Day.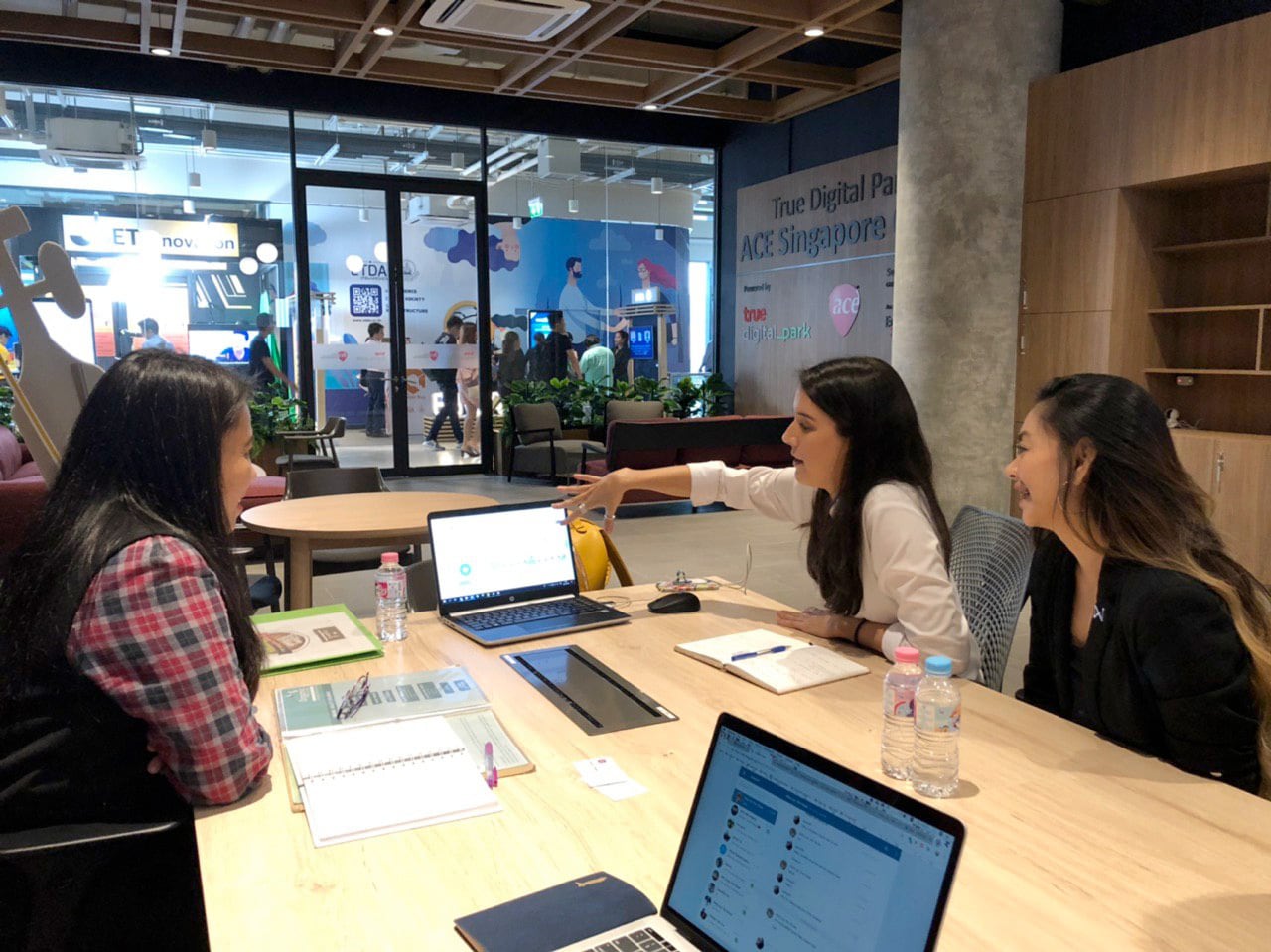 A representative from Enterpryze, a cloud and mobile solutions provider, helps Kingdom Organic Network, an organic food producer, to implement the solution through UOB BizSmart.
Showcasing their digital transformation efforts
After two months in the programme, it was finally time for the 15 SMEs to share their successes.
Watch the video to learn about their digital transformation journeys and the insights they gained from the experience: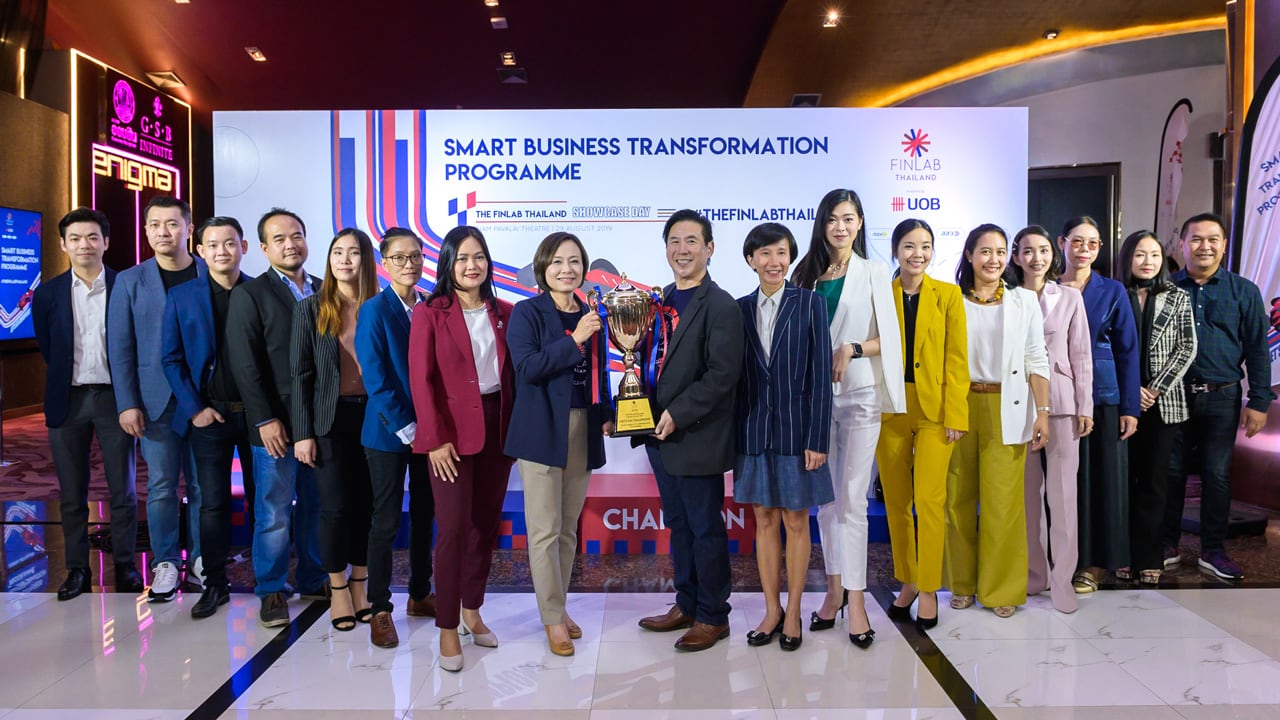 The 15 SMEs receiving commemorative trophies from The FinLab for their digitalisation efforts at the Showcase Day.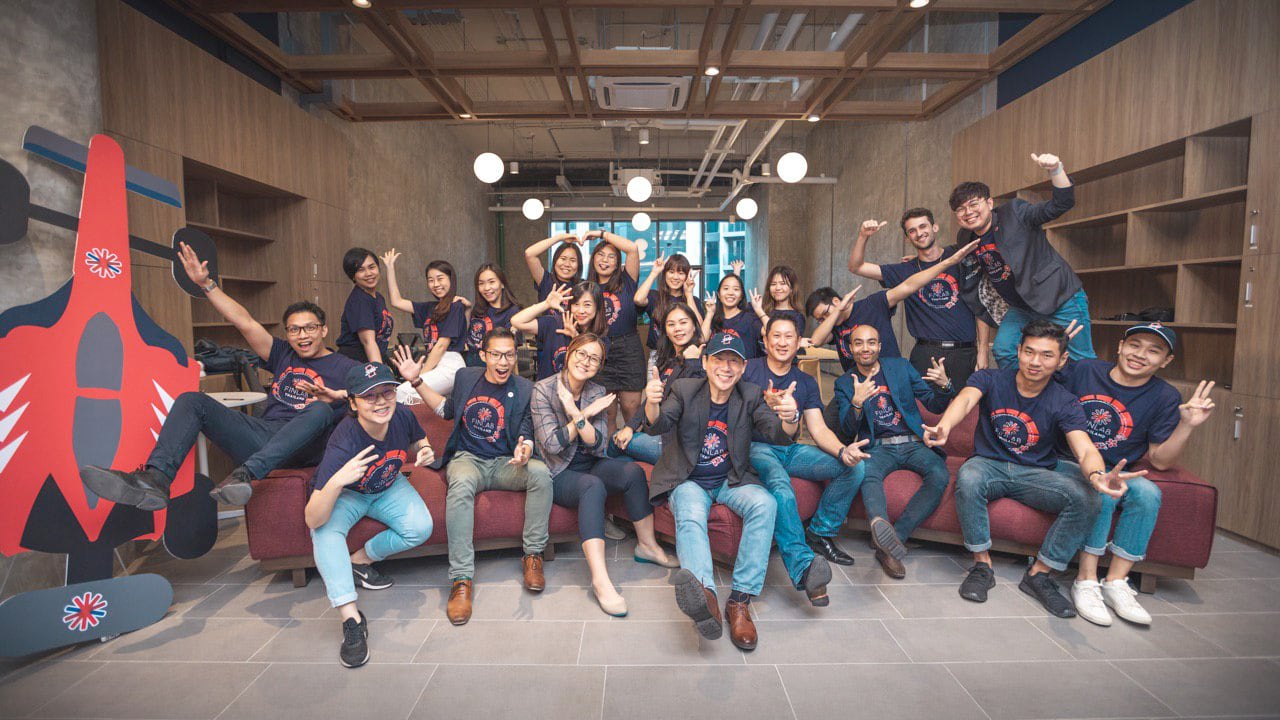 The FinLab team at their office in True Digital Park, Bangkok.