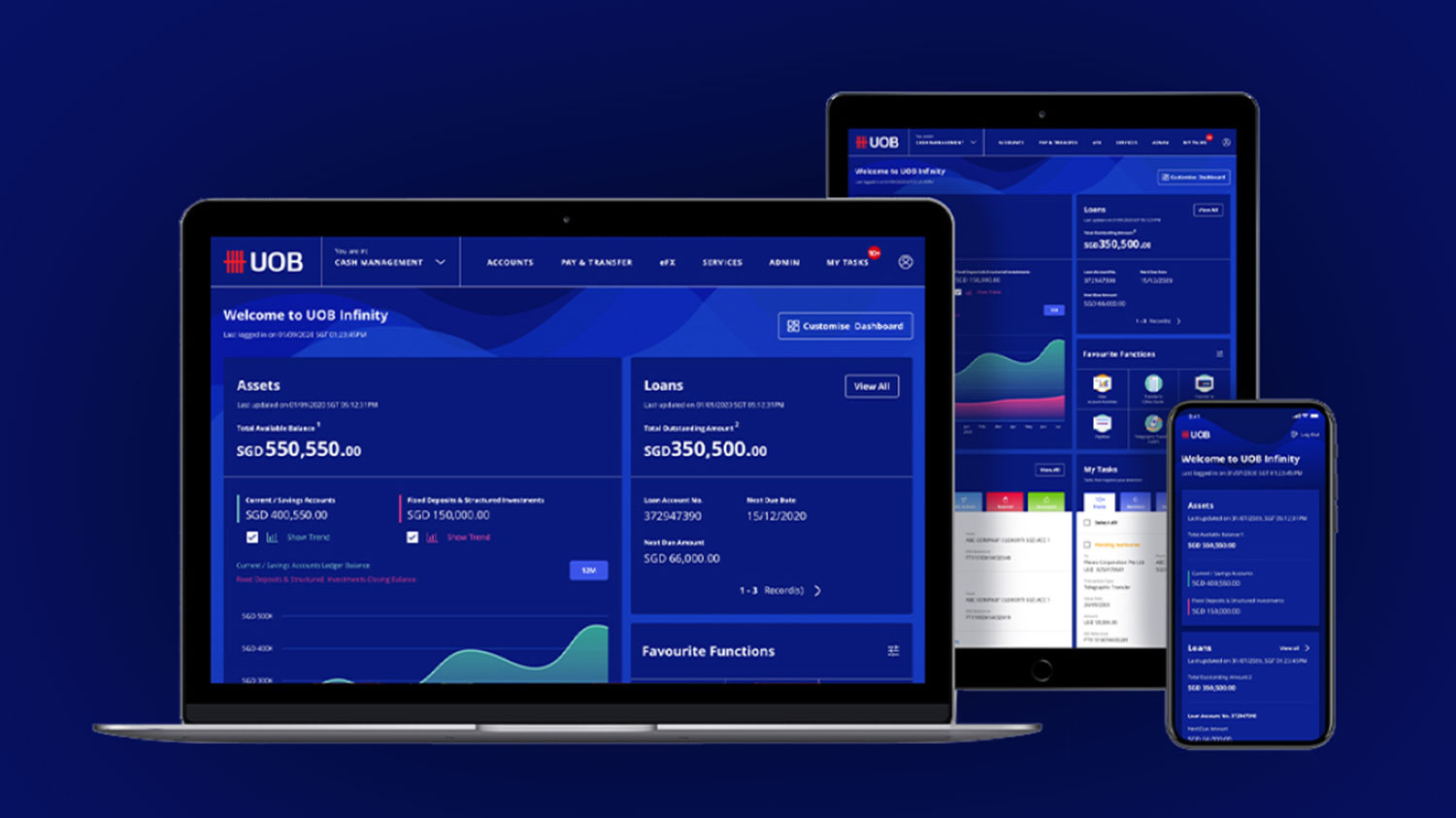 UOB Infinity
UOB Infinity is the new digital banking experience for our corporate clients to manage their banking needs.
With the rising demand for personalised digital experiences, UOB Infinity offers a customisable dashboard that enables clients to prioritise and display information that matters most to them. The dashboard provides real-time visibility of their company's finances at a glance.
Through UOB Infinity, clients can also manage a range of domestic and cross-border banking activities conveniently without the need to log in to multiple platforms. They can track their cross-border payments and collections from end-to-end and receive real-time payment receipt confirmation from the beneficiary bank. This helps to address the common challenges faced by many corporate treasurers by increasing transparency and improving visibility with certainty of payment.
Launched in Singapore on 7 Sep 2020, UOB Infinity will be introduced to the other countries in the region progressively in the next 2 years.