16 February 2021

By UOB FDI Advisory
Key takeaways
Japanese brands have made inroads in Southeast Asia by offering quality goods at affordable prices.
Southeast Asian consumers value Japanese quality and customer service in products ranging from fashion to food.
Newer Japanese brands such as eyewear chain, Owndays, continue to remain optimistic about the region despite the pandemic.
---
In October 2020, Yoshihide Suga, Japan's newly minted prime minister, visited Vietnam and Indonesia on his first diplomatic trip abroad – signalling Japan's interest to strengthen its relations with the Southeast Asian region. Both countries were also among the first overseas destinations for previous prime minister, Shinzo Abe, during his second term.
Renowned Japanese automobile maker, Toyota, had its first distributorships in Southeast Asia in the 1950s. Aeon, one of Japan's biggest retail groups, has been in Southeast Asia for over 30 years. Last year, it announced plans to open a mall in Myanmar by 2023, to take advantage of the country's growing middle class.
Aeon is not the only Japanese retailer that has gained ground in this region during a tumultuous year for retailers and consumers alike. Smaller retailers like Owndays, an eyewear chain, right up to bigger names like fashion retailer Uniqlo have remained rooted across Southeast Asia in the last year despite the pandemic.
What attracts Southeast Asian consumers to these Japanese brands?
Meeting consumer demand for affordable high-quality goods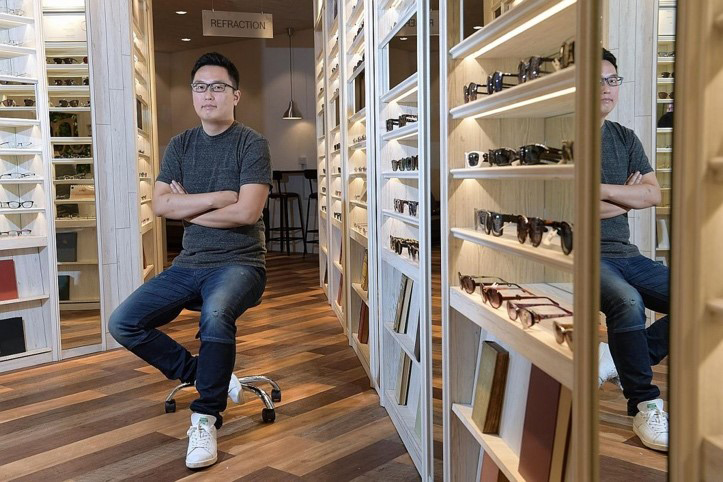 Mr Take Umiyama, managing director and chief executive director of Owndays, believes in building a brand that is in sync with their customers' lifestyle. Photo: Owndays
The coronavirus pandemic has made Southeast Asian customers more discerning in their purchases.
Those whose disposable incomes were affected are prioritising their spending. According to a survey by Nielsen and The Conference Board, 83 per cent of customers were cutting back their expenses in the second quarter of 2020. When it comes to spending, 42 per cent of consumers in Southeast Asia prefer trusted brands, according to a 2020 Facebook and Bain & Company research report. Retail brands like Owndays that combine quality and affordability will likely attract customers with conservative budgets.
"Japanese home appliances and cars have had a good brand positioning in Southeast Asia for a couple of decades. Japanese brands are usually associated with reliability, craftsmanship and simplicity, and this is why many consumers in this region think that Japanese goods are a bit expensive," said Take Umiyama, managing director and chief executive officer of Owndays.
This perceived premium is something that Mr Umiyama wants to change. Owndays has more than 130 outlets in Southeast Asia selling rapid service and quality eyewear that could also pass off as a fashion statement.
The company also sees further expansion opportunities in Southeast Asia with Seven Days – offering eyewear that is priced lower compared to Owndays and marketed at teens and 20-somethings. After all, 65 per cent of the region's population will be in the middle income class by 2030, according to UOB research.
For Mr Umiyama, having a local partner has helped the company gain a firm footing in the region.
"UOB FDI Advisory has helped Owndays in the market expansion into Singapore and supported our subsequent market expansions into ASEAN through its FDI centres and ecosystem partners such as Singapore Economic Development Board. This has helped us to navigate the complexities when expanding in this region," he said.
Equipping smarter, more efficient homes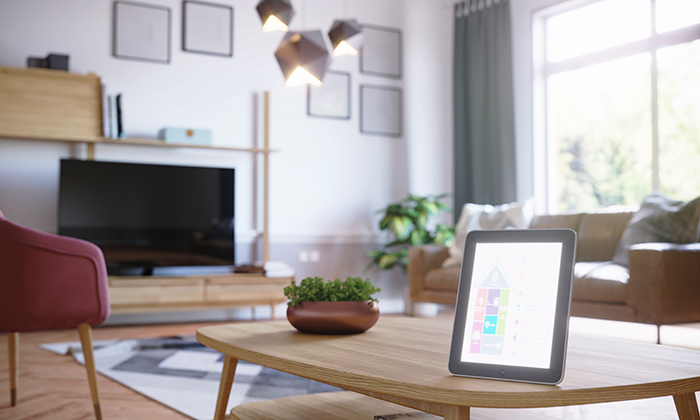 Smart homes that come equipped with Internet of Things (IoT) devices are becoming increasingly popular. Photo: iStock
Compact living is the norm in Tokyo, with an average dwelling space of 20.2 square metres or around 217 square feet. As a result, Japanese companies like appliances manufacturer Panasonic and lifestyle retailer Muji have been zooming in on ways to make living in compact spaces more comfortable.
In Southeast Asia's denser cities like Singapore and Bangkok, micro-dwellings or shoeboxes are a relatively more affordable option among those looking to stay in the heart of the city, prompting local governments to issue legislation to ensure a minimum legal size.
Muji offers interior fittings that subscribe to the principles of functional elegance and minimalism that suit these smaller living spaces. Panasonic has also introduced an "expanded small" concept in 2019 with compact, flexible and connected solutions in consumer electronics, that is now possible with the Internet of Things (IoT).
Panasonic has big plans in Southeast Asia with an ambitious target of 100 billion yen (about S$1.3 billion) in regional sales for its electric components and housing materials division by March 2022. This division will offer modular bathrooms and kitchen systems incorporating IoT. According to research by social media intelligence agency, Digimind, Asian consumers are keen to adopt smart home devices such as virtual assistants and remote-controlled security cameras.
Coronavirus – catalyst for change
The earlier study by Facebook and Bain & Company found an increase in the number of value hunters among Southeast Asian consumers since the pandemic started. In 2019, value-for-money purchasers made up the minority at 22 per cent. In 2020, 57 per cent of those surveyed in the region cited value as one of their top three purchase considerations.
Japan's long history of affordable quality goods puts Japanese brands in good stead for future expansion in the region. In addition, ASEAN's increasing purchasing power with its rising middle income group offers an attractive long-term potential.
According to Lee Eng Keat, executive director, FDI Advisory for UOB: "ASEAN has become an important investment destination for Japanese companies looking for a large and growing market. The region represents a large part of corporate growth, considering that the projected Gross Domestic Product (GDP) growth rate of the region over the next two years is expected to exceed the world's average."
UOB's FDI Advisory Unit offers in-market insights, market-entry support and holistic banking solutions for companies looking to do business in Southeast Asia. To strengthen its support to Japanese companies expanding into the region, UOB FDI Advisory has set up a dedicated Japan desk in Singapore and has launched the Bank's 10th FDI centre in Tokyo in 2020.
This article shall not be copied, or relied upon by any person for whatever purpose. This article is given on a general basis without obligation and is strictly for information only. The information contained in this article is based on certain assumptions, information and conditions available as at the date of the article and may be subject to change at any time without notice. You should consult your own professional advisers about the issues discussed in this article. Nothing in this article constitutes accounting, legal, regulatory, tax or other advice. This article is not intended as an offer, recommendation, solicitation, or advice to purchase or sell any investment product, securities or instruments. Although reasonable care has been taken to ensure the accuracy and objectivity of the information contained in this article, UOB and its employees make no representation or warranty, whether express or implied, as to its accuracy, completeness and objectivity and accept no responsibility or liability for any error, inaccuracy, omission or any consequence or any loss or damage howsoever suffered by any person arising from any reliance on the views expressed and the information in this article.