08 April 2021

By Zhou Zhiyu
This year marks the 30th anniversary of dialogue relations between China and ASEAN. In the past three decades, the collaboration between China and ASEAN has grown tremendously, and has become one of the most successful and dynamic models of Asia Pacific cooperation.
During this period, bilateral trade between China and ASEAN has increased steadily, while cooperation in the value chain has continued to deepen. In 2020, China's total volume of imports and exports to ASEAN hit a record high, surpassing the European Union in the first half of 2020, with ASEAN emerging as China's largest trading partner for the first time in history.
The growing trade volume is set to continue. In the first two months of 2021, according to data released by the General Administration of Customs of People's Republic of China, China's total imports and exports of ASEAN goods amounted to RMB786.2 billion (US$120 billion), a year-on-year increase of 32.9 per cent, as ASEAN remains as China's largest trading partner.
At the National People's Congress and Chinese People's Political Consultative Congress on 7 March, State Councillor and Minister of Foreign Affairs Wang Yi quoted Confucius and said, "Be able to establish oneself at thirty". After 30 years of solidarity through thick and thin, China and ASEAN have found a common philosophy of working in unity, mutual assistance and equal treatment, a common destiny of sharing weal and woe, and a joint vision of rejuvenating Asia and charting the future.
"China is willing to build a closer community of shared future with ASEAN and create a more exciting future in the next 30 years," Wang Yi pointed out in his speech.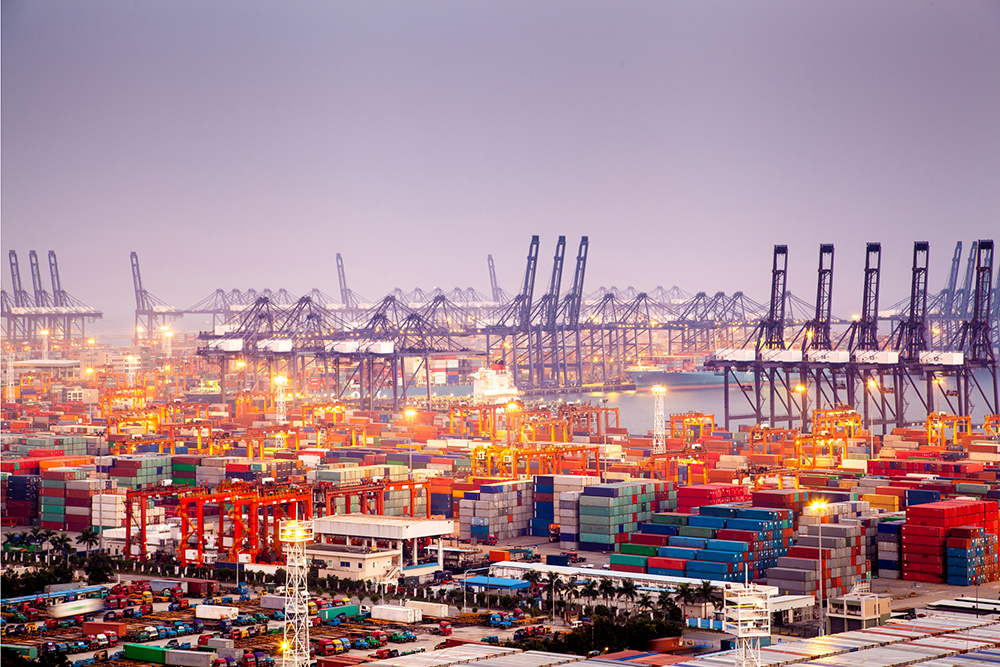 Yantian Port in Shenzhen, China, a deep-water port where international cargo ships dock. In 2020, ASEAN emerged as China's largest trading partner for the first time in history. Photo: Shutterstock
With the successful signing of the Regional Comprehensive Economic Partnership (RCEP) Agreement in 2020, economies in the Asia Pacific region will continue to actively embrace multilateralism, and global free trade will be promoted. The geographical advantages of ASEAN and China, as well as their complementary strengths and interoperability of global value chains, enable both to play a greater role in the world. ASEAN's development potential will be unleashed accordingly.
China-ASEAN economic and trade relations continue to deepen
In three decades, China-ASEAN relations have gone through an extraordinary course and achieved remarkable progress.
In an article published in January, Deng Xijun, Ambassador of the People's Republic of China to ASEAN, reviewed several important moments in China-ASEAN relations:
1991: China and ASEAN initiated the dialogue process marked by the attendance of then-Foreign Minister Qian Qichen at the Opening Ceremony of the 24th ASEAN Foreign Ministers' Meeting
2003: China became the first dialogue partner to join the Treaty of Amity and Cooperation in Southeast Asia, and established a strategic partnership with ASEAN
2010: The ASEAN-China Free Trade Area (ACFTA) was fully established
2018: The China-ASEAN Strategic Partnership Vision 2030 was issued, a blueprint eyeing the future
Mr Deng pointed out that in the face of the coronavirus pandemic in 2020, China is committed to work together with ASEAN to help each other end the pandemic as soon as possible, promote economic growth and protect livelihoods, facilitating ASEAN to become a leader in economic recovery in the region.
Although the pandemic has caused a relatively serious impact on the economies of ASEAN countries, among the major Asian economies, ASEAN has performed well and ranks at the forefront of the region. According to the International Monetary Fund, Vietnam, in particular, achieved a gross domestic product growth rate of 2.9 per cent in 2020, making it one of the economies with the highest economic growth rates in the world that year.
Mr Law Chung Ming, Director of Transportation and Logistics at Enterprise Singapore, said that although the coronavirus pandemic had initially disrupted economic activities in Asia, many Asian countries including China have gradually restarted their economies.
Mr Law believes that the pandemic has brought challenges to Asian countries, but he also shared that Asia must unite, remain open and connected, and jointly develop solutions that benefit everyone. For example, by forming the world's largest trading bloc, RCEP offers new opportunities for trade and investment, enhances business confidence and helps speed up its members' post-pandemic growth.
The conclusion of agreements such as RCEP will bring the existing close ties between China and ASEAN to a new level.
Countries in Asia have long supported free trade and globalisation. In the past 30 years, the trade relationship between China and ASEAN has deepened alongside globalisation's growth.
Thirty years ago, the bilateral trade volume between China and ASEAN amounted to only US$8 billion before it ushered in exponential growth. At the end of 2020, according to data from the General Administration of Customs of People's Republic of China, the combined trade volume between China and ASEAN reached a total of RMB4.74 trillion (US$684.60 billion), a year-on-year increase of 6.7 per cent.
Since January 2020, the combined trade volume between China and ASEAN has maintained a positive year-on-year growth, which is "unique" among China's top five trading partners.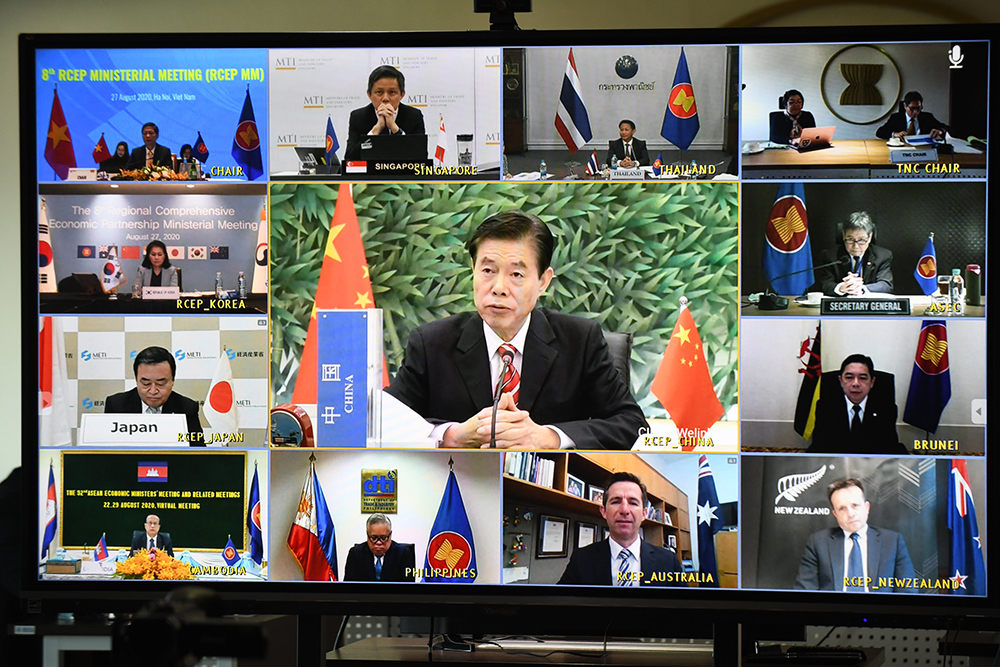 China's then-Minister of Commerce, Zhong Shan, speaks at the 8th RCEP Ministerial Meeting in August 2020. Photo: ASEAN Secretariat / Flickr
Mr Sam Cheong, Managing Director and Head of the Foreign Direct Investment (FDI) Advisory and Network Partnerships of UOB, said that the complementary nature of China and ASEAN countries' geographic relations and economic development has laid a favourable foundation for bilateral long-term cooperation. The current international situation has further emphasised bilateral economic and trade cooperation.
Mr Cheong pointed out that in October 2019, the amendments to the ASEAN-China Free Trade Area (ACFTA) came into force for all member countries of the agreement, making the development of bilateral agricultural trade a bright spot in recent years. China is also an important part of the global electronics manufacturing value chain, and cooperation with ASEAN countries in this field is increasing.
Mr Cheong believes that the infrastructure and energy industries are also areas of long-term partnership between China and ASEAN. The vigorous development of e-commerce and the digital economy in recent years has opened up new opportunities for China-ASEAN cooperation and growth. These major industries can continue to strengthen cooperation.
The deepening of economic and trade relations between China and ASEAN has also led to the adjustment of the industrial structure of multinational companies that have deployed in the region. Multinational companies will not only consider cost factors, but also efficiency and advantages of the value chain under large-scale deployment in the region.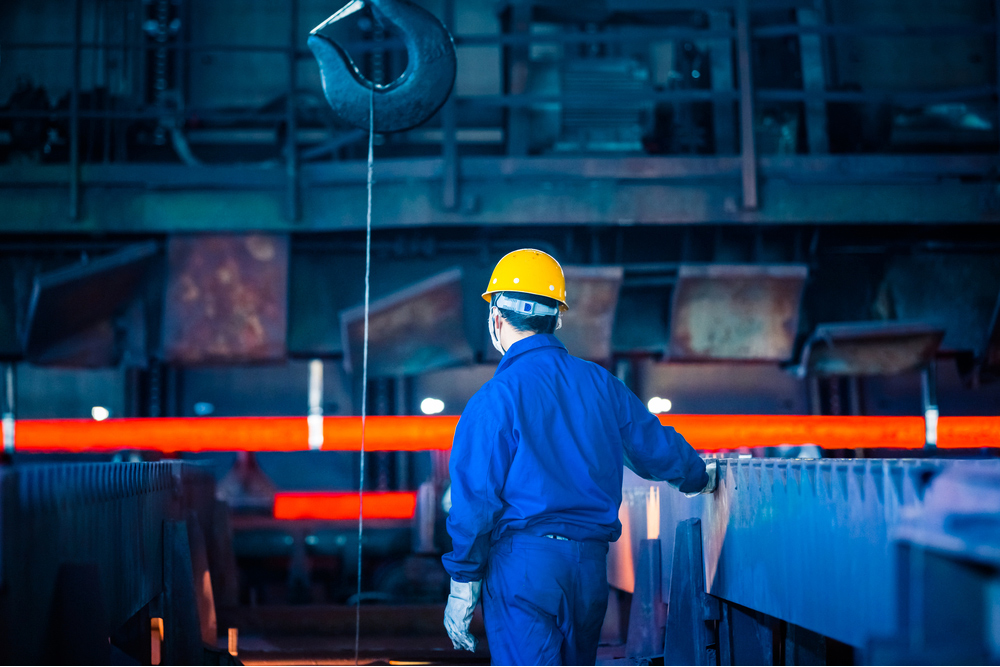 The acceleration of infrastructure and industrial development in Southeast Asia will continue to drive ASEAN's demand for Chinese metal products in the future. Photo: Shutterstock
Niro Ceramic Group, founded in Switzerland in 1979, saw the rapid rise of the Asian market. It established itself in Malaysia in 1988, then expanded its business in ASEAN, building a value chain integrating design, research and development, production and sales. Wang Guansheng, Managing Director of Niro Ceramic Group, said that in 2001, Niro Ceramic set up an outsourcing business in Foshan, China. Two decades later, Foshan has now become the main original equipment manufacturer (OEM) factory base of Niro Ceramics.
Mr Law believes that the Asian market has a strong economic foundation, enabling many Asian economies, including ASEAN member countries and China, to become a growing force in the global economy. The region's large, growing middle class translates to a strong production and consumption base, which also provides a favourable environment for start-ups and innovation. With the conclusion of agreements such as RCEP, the simplified rules can also enable enterprises to better participate in the regional value chain.
Digitalisation leads the transformation and upgrading of the regional value chain
China-ASEAN trade exchanges will be accelerated under the catalyst of RCEP and other agreements.
The Chinese ambassador to Vietnam, Fan Xingmei, also said in an exclusive interview that one of the outstanding features of RCEP is that it has strengthened the central position of ASEAN. The free trade agreement creates a framework for simplified customs procedures, harmonised rules of origin, and facilitation of trade. It not only creates a common space for production matching within ASEAN, but also externally with major regional economies.
UOB also pointed out in a report in 2021 that RCEP will become a key catalyst for further inflow of FDI into ASEAN. For example, RCEP adopts unified rules of origin accumulation, which will provide a lot of opportunities for the migration and diversification of the value chain within RCEP. And RCEP member countries are highly integrated into the global value chain (GVC), accounting for 26 per cent of the world's GVC trade volume (including trade in goods and services), according to the United Nations.
Mr Cheong believes that the new situation of partial regionalisation and decentralisation will appear in the future production capacity layout of enterprises. In the process of industrial transformation, Asia will continue to maintain a pivotal position in the global manufacturing industry for a long time. China has the world's most complete manufacturing ecosystem and will continue to be an important base for the global value chain. The strong connectivity and economic ties between China and ASEAN, help to give full play to their differentiated advantages in the global value chain.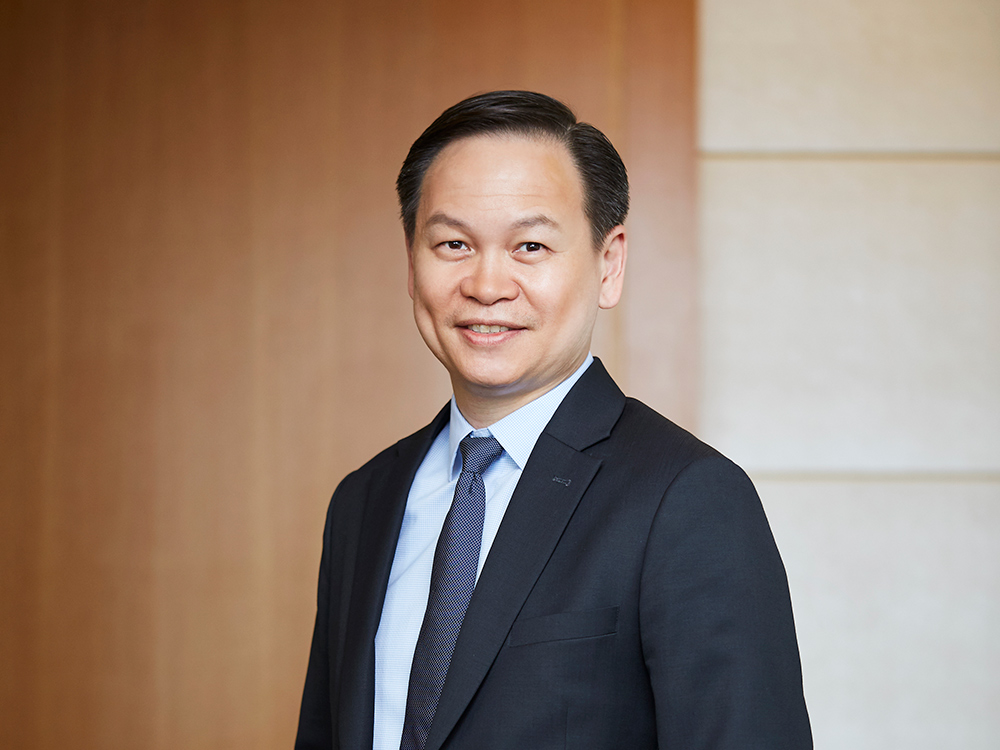 According to Mr Sam Cheong of UOB, China and ASEAN can strengthen cooperation in the areas of digital technology and applications, moving towards Industry 4.0. Photo: UOB
From the perspective of the value chain, Mr Cheong believes that the pandemic has largely disrupted the traditional business operation model of enterprises with just-in-time inventory systems, and enterprises have begun to seek simpler, short-distance value chains and more flexible and resilient value chain nodes.
Mr Cheong said that this has also further promoted the digital transformation and upgrading of ASEAN's value chain. The pandemic has become a catalyst for ASEAN to move towards Industry 4.0. In this regard, China-ASEAN can further cooperate.
At the end of January 2021, the first ASEAN Digital Ministerial Conference released the ASEAN 2025 Digital Master Plan, which will guide ASEAN's digital cooperation from 2021 to 2025. A statement issued at the meeting stated that the participating ministers expect ASEAN and China to strengthen policy coordination and deepen cooperation in areas such as digital technology and applications.
Mr Law pointed out: "After the outbreak of the coronavirus pandemic, the global economy will be more digitised than ever before. As the global economy and contribution to the value chain gradually accelerate, technologies such as blockchain can accelerate the reconstruction of the interrupted network through exchange of secure data in business transactions."
For enterprises, the pandemic has propelled the digitisation of the value chain. "Digital solutions including business process management systems and robotic process automation have become the choice for companies to optimise their operations. In the transportation and logistics fields, we see more and more companies adopting enterprise resource planning and warehouse and transportation management systems to ensure that logistics will not be interrupted," said Mr Law.
Adds Mr Cheong, "When companies plan to expand into ASEAN, they can consider establishing a regional platform in Singapore, to capitalise on its status as an international financial centre and trading hub. UOB as a Singapore bank, along with its extensive branch network in ASEAN, can help companies gain a foothold in Singapore and connect to the ASEAN market."
Source: This is a translation of an article that was first published in the Belt and Road column, 21st Century Business Herald, 20 March 2021. Permission has been obtained for reproduction.
UOB makes no representation or warranty as to, neither has it independently verified, the accuracy or completeness of the information in this article. Any opinions or predictions reflect the writer's views as at the date of this article and are subject to change without notice.